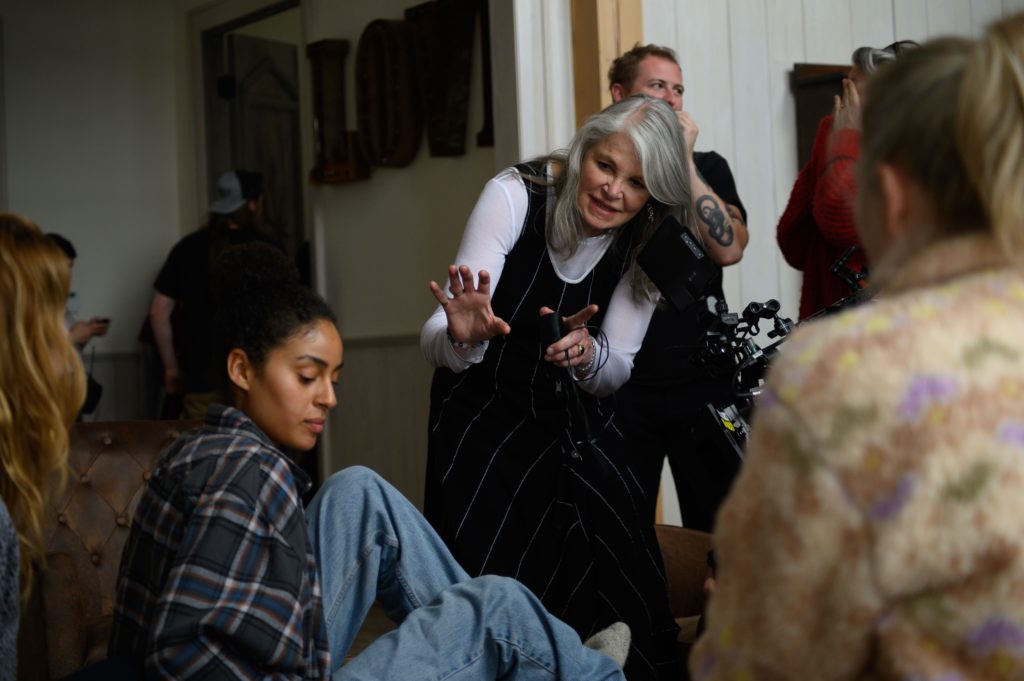 By Anne Brodie
Happy Place based on Pamela Mala Sinha's play about women in a care facility suffering from trauma. Each one attempted suicide. As dark as it sounds, and as realistic as director Helen Shaver envisioned the film, these are strong women seeking relief from the pain who must finds their hope. Happy Place is realistic and deeply engaging and we learn as the women do. Samira, played by Clark Backo, is the focus of the film, a young woman fighting the ultimate personal battle and gaining insights that raise the film to hope. Happy Place co-stars Sheila McCarthy, Mary Walsh and Liisa Repo-Martell. What She Said' Anne Brodie spoke with Shaver and Backo.
The title is ironic at first, but as we learn the stories of the women in a care facility, it becomes more complex.
Helen Shaver – Yes, it is ironic. It's beautiful to know that there is nothing external, in the outside world, that heals. It's really significant that what is conflicted is the point. Happy is a commercial concept, "buy a Volvo and you'll be happy", "drink a Coke and you'll be happy". That whole happy is a fixed idea but you have to live the truth. It draws the attention to it being an inside job and to be able for those three women to stand together at the end and say "Sad", that is the beginning of acknowledging that nothing is accomplished from the outside.
Clark, you play Samira, a woman who's been through a crippling ordeal, a rape some years prior. She's trying to move forward but can't. Did working on Samira affect you and if so, were the effects lasting?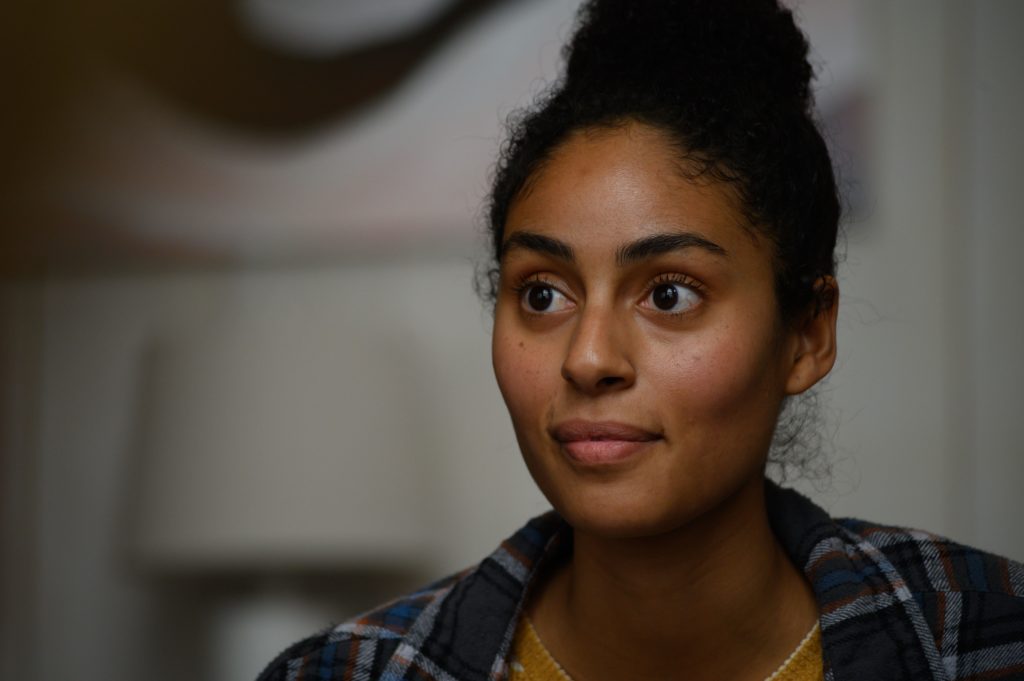 Clark Backo – Absolutely. The experience was excruciating and beautiful. I actually just learned so much through Samira's healing, that allowed me to get through the experience as Samira and as Clark. And having Helen, and the playwright Pamela Sinha and her trust in having us telling her biographical story, and the cast and crew. Every minute was challenging, having to use my imagination to build the torture and rape, that challenge I still feel every day and with her. But I think for me, Clark, the thing I remember is that there's light and I am the light.
Shaver – Being exposed, I absolutely remember. One thing you don't know if you haven't acted is if I make myself sad or whether I feel happy and laughing, my body doesn't know the difference. Grief or fear or rage or tears, my body doesn't know I'm acting. Once you've primed the pump and tapped those deep emotions, specific to you, the actor's action are the actor's truth. Years ago, when I was Clark's age, I was doing a B-film, High-Ballin' with Peter Fonda and one of the actors was throwing me around to rape me. In a scene like that you're throwing yourself around and tapping into your own fears. After eight hours of that I was in my trailer alone and felt totally used up. And I wondered "What the hell am I doing?": The flip side of that is, it's our job to in learn their lessons, without having to die physically, and be reincarnated. It's a broad spectrum of things. There was a young woman on Vikings (Shaver directed multiple episodes) who was a very virginal English princess and by the end she had breast cancer and was dying and murdering her son. She was upset and I get that, but I said then you will be alive and soak it all up and your life will be richer.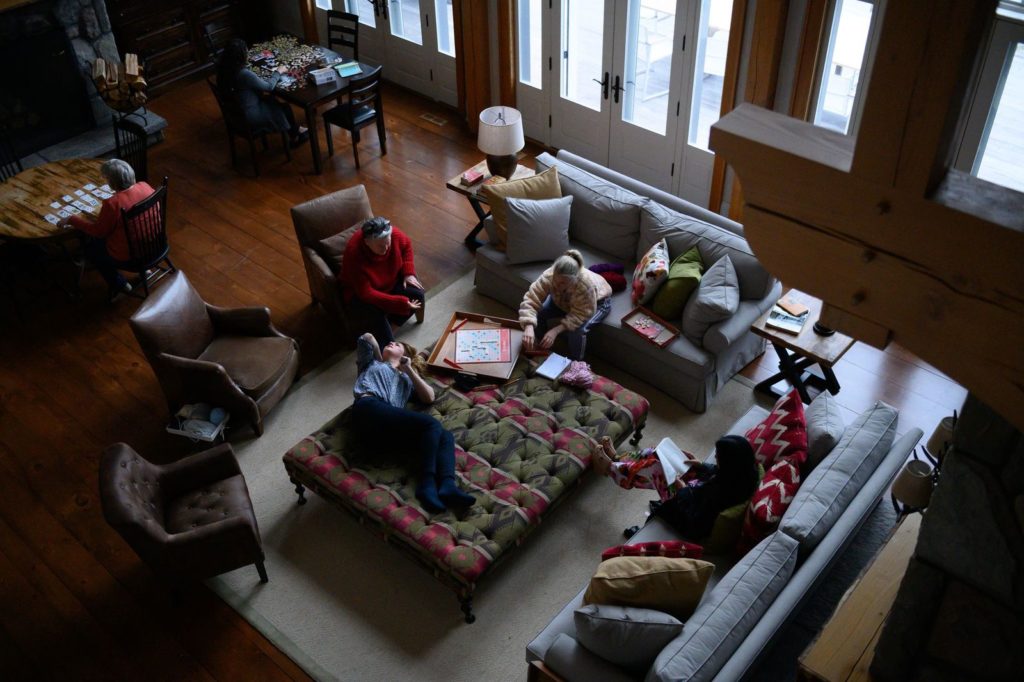 Backo – I will say it's very important for actors to try to spread out the types of characters they play, I couldn't play three Samiras in a row, all over again. I would try and take a rest for my mental health. Letterkenny is light and fun, then I'll go genre and do a supernatural story, then to Happy Place. Samira was the biggest breakthrough, the story I want to tell, and I am also aware I can take what I've learned. It's a blessing to pay different characters. It has given me a level of empathy I would never have had if I wasn't an actor. Before I was working, I had an acting coach who got me interested in playing a character who is a villain. I didn't want to play one. He gave me a reading from Precious, the mother's monologue and I didn't want to do this monologue because she was bad. But he told me to find her heart. I had to think about why she was abusing her daughter and found her boyfriend was abusing her daughter. Everyone has a heart, and everyone deserves attention.
Shaver – I love that Pamela created these characters that represent the prism of depression and PTSD and suicide and grief and all of those things. When I read the draft of the script I sunk into it. From development and moving from a stage play to screenplay, I really came to understand that there's no riding into the sunset and living happily ever after. Pamela had written this script and developed it, it was rich with language and poetry on many levels and so I knew that actors beginning with Clark and radiating out, could handle the language if they were willing to rig themselves to these dark spaces not in an operatic way, but on a naturalistic level or it would be gross, too much. The actors shone through the material and were enhanced by the material. What was a really a big part of making the film accessible and bring the audience to where they understand that you can't conquer it, no. You learn to walk beside it and life will be a daily choice, or a minute by minute choice. Sometimes it boils down to just breathe. Take the next breath, exhale, choose.
Helen and Clark, this story will resonate with many if not most women.
Shaver – I've been working in the world since I was eighteen in the professional world which has been and continues to be a man's world and I don't know anybody who hasn't been trespassed upon on some level. And that's the other thing it deals with the idea that there is a hierarchy of pain. Samira has top place because she had the most horrendous rape. Each of our traumas we're trying to forget. We are moving away from it. From the moment when we are willing to go to that calm, there can be wholeness in our presence.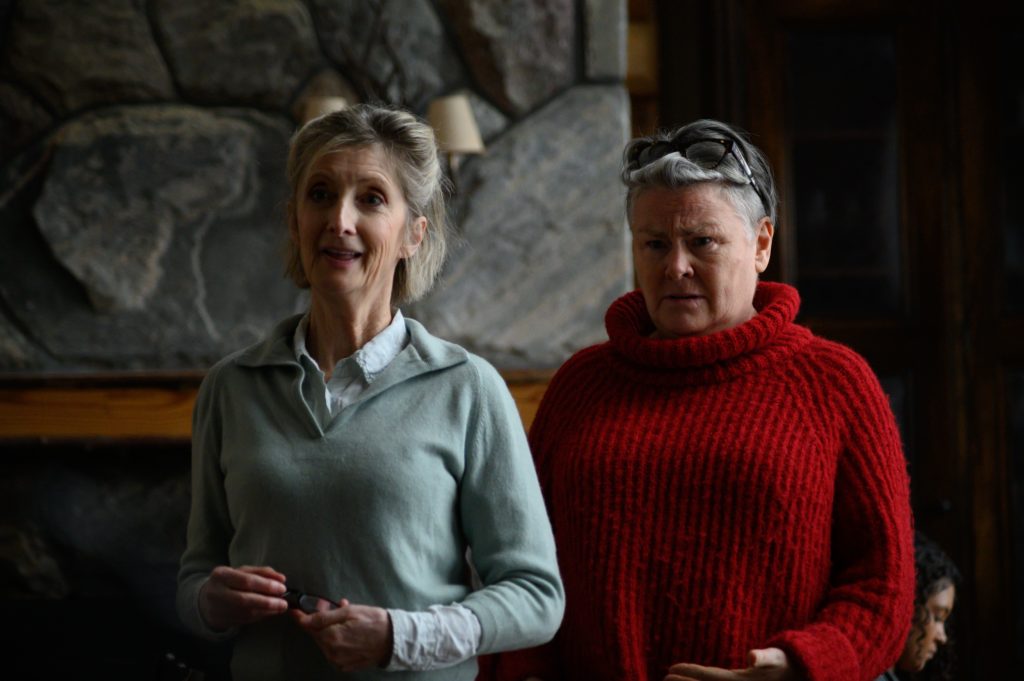 Honestly, I must say, kudos! To make Sheila McCarthy the most irritating person in the room is a real achievement!
Backo – That's a master class in acting! The true joy of her portrayal kept everyone laughing and joyful on the set!
Shaver – I just want to add that the people that watch who feel isolated in some silo of their own anguish, you are not alone.
Happy Place is on Digital and On Demand November 3rd.