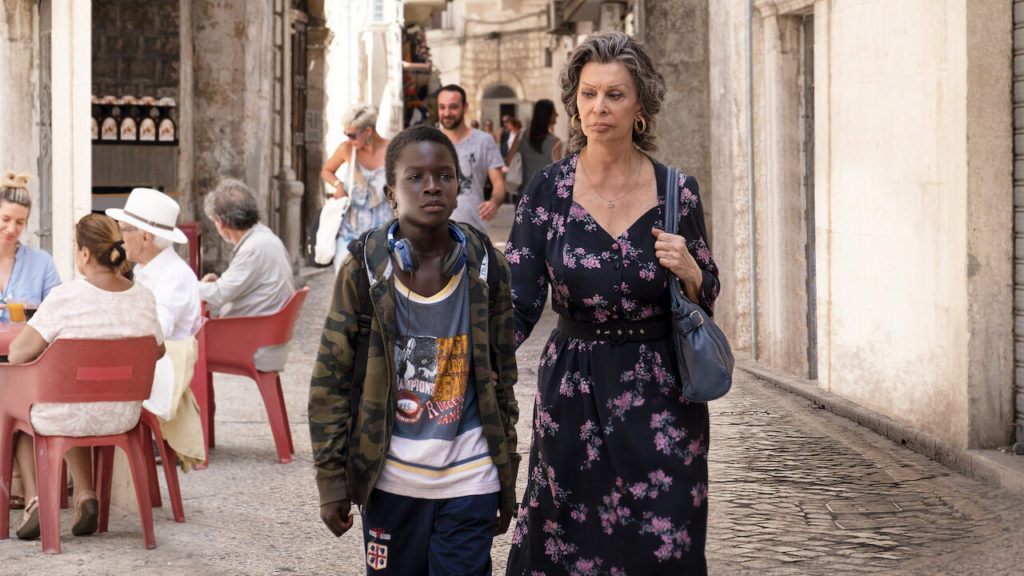 By Anne Brodie
The legendary Sophia Loren celebrates sixty years as an actor this year. And after a ten-year absence from the screen returns with a stunning, Oscar-worthy performance in her son Edoardo Ponti's drama The Life Ahead. An Oscar to join the one she won for Two Women, as the first woman to win Best Actress for a foreign film.  Loren plays Madame Rosa in The Life Ahead, a retired streetwalker in Naples who cares for young workers' children.  Her strong character provides stability and love. Isabella Rossellini, a family friend recently hosted a Zoom conference with Loren and Ponti. I have great affection for Loren. I interviewed her for her 1999 cookbook Sophia Loren's Recipes & Memories, and she placed her arm around me while we walked to her car. Such a warm person.  Here are some of Loren and Ponti's reflections on their touching drama The Life Ahead, on Netflix Nov 13, starting with the ways Loren based Madame Rosa on her mother, Romilda Villani.
Sophia Loren – I always tried to be like my own mother who was wonderful and strong, an incredible woman. That was my aim in life. My mother was a big idol for me. Madame Rosa has the same fragility, the same mother had. During the war when we were little in the house with us, it was My mother never liked was, and we were going through terrible things, the bombing in Naples every night. My sister and I, something happened during the night and you're forgetting about the war, talking, and playing in the house. It was not a nice life but when you are kids, any smile you have, you are happy.
Loren's son, filmmaker Edoardo Ponti spoke about the ways his mother shaped him as an artist.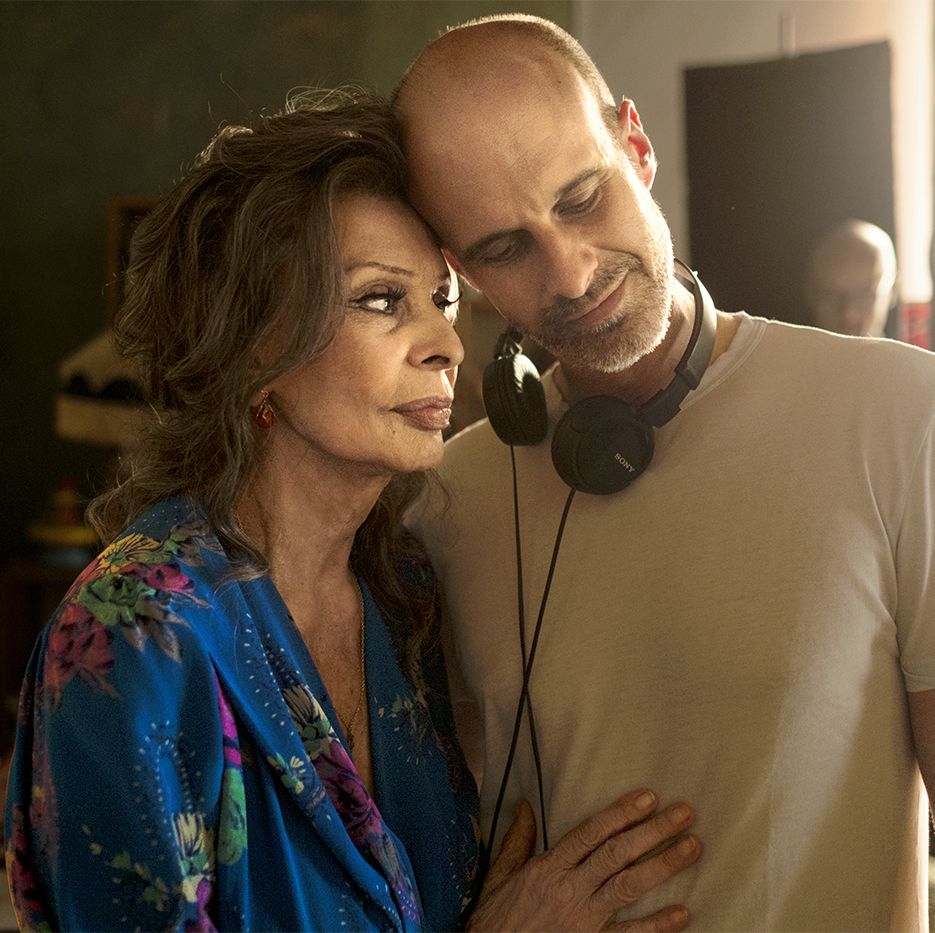 I wrote a screenplay at 15 gave it to her. She was always objective, and its a form of kindness, good but what it is lacking, the lead is lacking the great moment. Everything I've written since, I give the actors great moments, find things she'd never done to give it freshness and spontaneity. I hope we see a Sophia Loren we're familiar with and her authenticity and vitality but new, deepened by her experience in life. My mother takes nothing for granted, she treats each film like its her first. (Turns to her) You were anxious because you cared."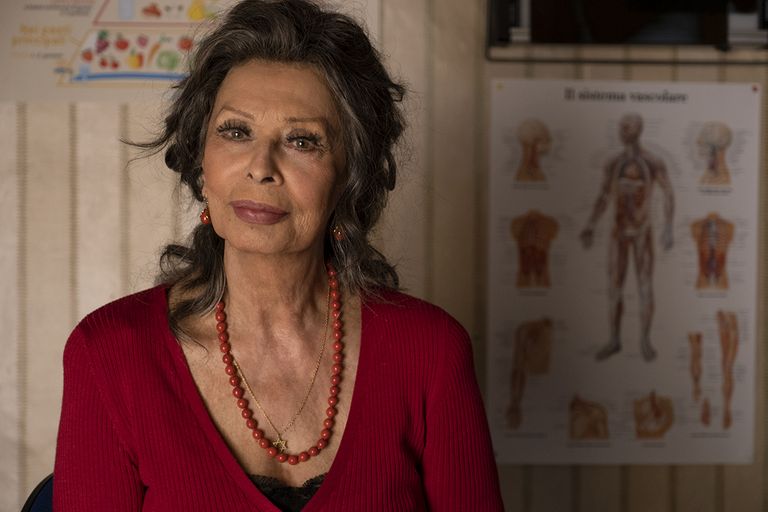 A standout performance by first time actor, Ibrahima Gueye as Momo, a hardened immigrant child in her care, adds to the film's poignancy.
Ponti – I surround my mother with people who were authentic. Ibrahima was a real immigrant and he had to be Muslim. There were 350 children auditioning but as fate would have it, he was the first one I saw. I'm diligent I wanted to make sure, and saw others, but life paints a picture for you. Bu he was the first child who came, and he had so much heart and soul, he had never acted, and he did something that caught my eye. He was to come through a door to sell me candlesticks. He couldn't open the door and so he went with it and said, "you ought to fix that door". He thinks like an actor. For eight weeks throughout the shooting, we all lived in the same house. He'd see my mother in the morning, sometimes sit on the sofa and watch TV, getting to know each other. She was not an icon, and it humanised the relationship.
Loren – I am a very shy person.
Ponti – She never bought into the label, the myth. She believes in herself as a human being and a person; this icon thing isn't important at all. Its important for her to be a human being, so when Ibrahima walked into the house, he met a real. person.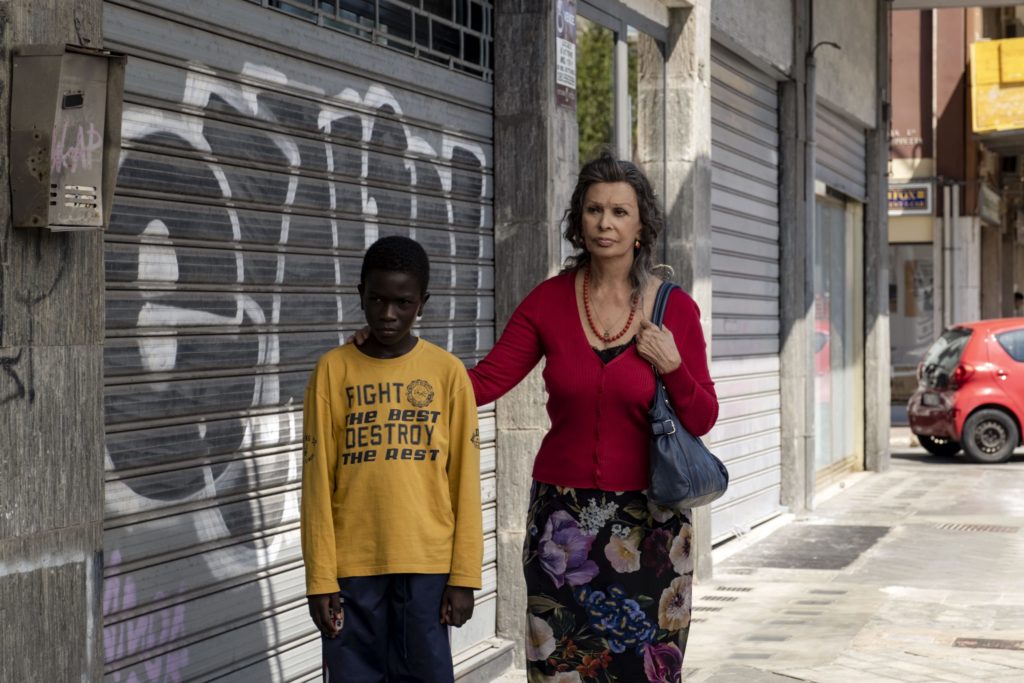 The idea of empathy is a powerful driver in the film.
Ponti – The story is told through the point of view of this small immigrant boy. All too often, refugees are treated like second class citizens. We are 6 inches away from someone who doesn't look like us, only 6 inches separate us, and there is a world of difference between us. The beginning of empathy is to be able to enter the life of the other person, to understand what it means to be them. I love the book; you feel like this 12-year-old boy going through this life that he's trying to make sense of without a family and raised in the streets. We need a lot of empathy at this juncture, every force is separating us. If we can be on the team that tries to join us a little bit, a few inches closer than 90 minutes before we started the film, that is a success.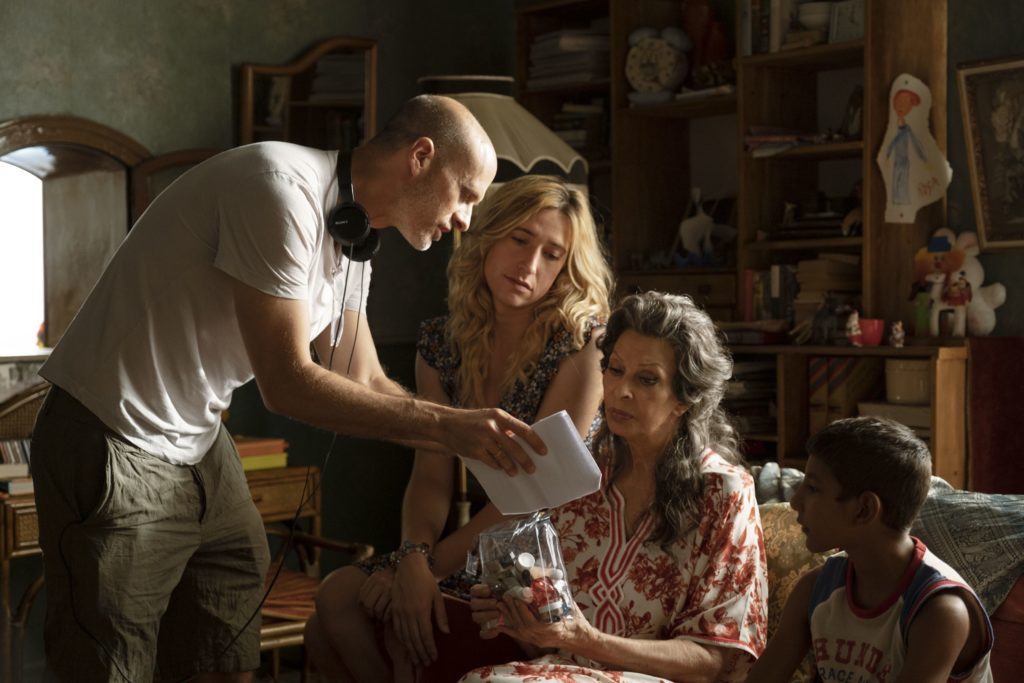 On working with her son on this, their third film together –
Loren – The soul we have in common. I always want to work with my son. I'm not going to stop acting, I'm going to be forever.