A high energy boundary-bustin' Muslim-female-led sitcom about a punk rock band has just debuted in Canada. We Are Lady Parts set in London, stars Anjana Vasan, Faith Omole, Juliette Motamed and Sarah Impey as women who bond over the glorious freedoms of punk music; it's an outlet for their creativity, individuality and in varying degrees, stepping away from tradition. Sarah Impey is Leader Saira (Impey) and she thinks traditional newcomer Amina has promise, despite resistance from Ayesha, Bisma and Momtaz. Turns, out, she's perfect; they learn from one another and forge an unlikely friendship that defies anything Amina has known before. Saira's utter fearlessness inspires them all, especially Amina who leads a devout, quiet life but finds joy in performance. We Are Lady Parts is now on Showcase, StackTV and the Global TV App. What She Said' Anne Brodie spoke with Impey from her home in London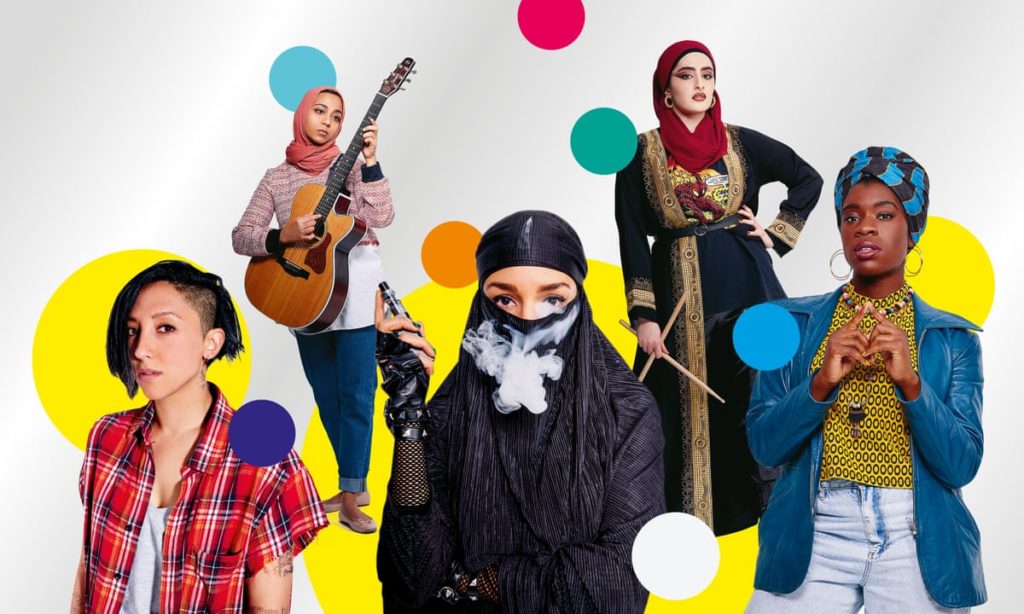 Sarah, Saira is "fierce and fearless" – she knows her mind and who she is. She is as much of a role model as any woman in film and TV now. Do you feel responsible to BIPOC female viewers?
No, I felt so honoured to represent a complex, beautifully real character and give the character an opportunity in the world and creating. You don't think about how it's going to be received, and then afterwards, the love and support were phenomenal. We knew as actresses, that women of colour not on TV before here.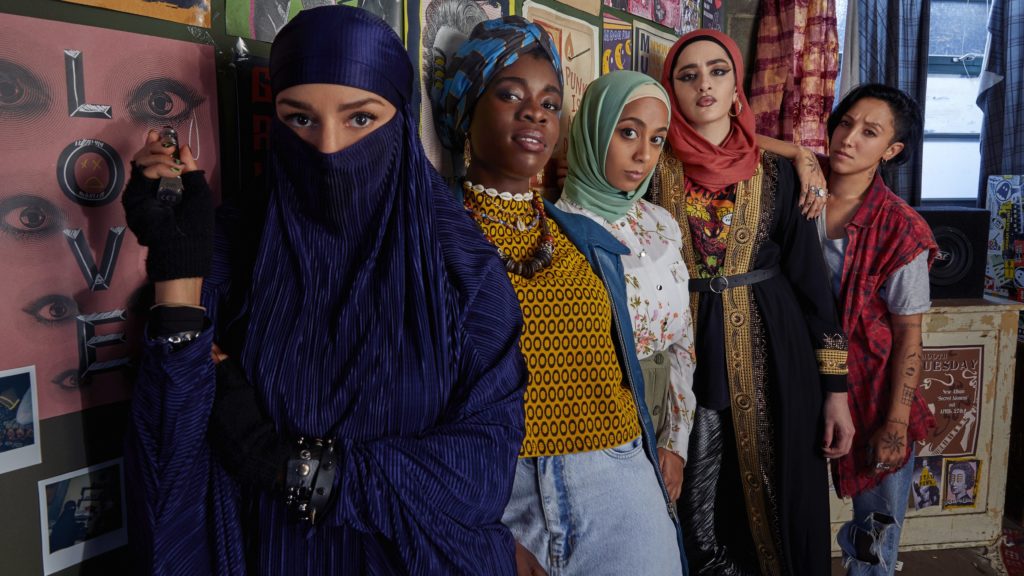 Here is a quote from one of your Twitter followers – "Saira is possibly the coolest Arab character to have appeared on screen (not like there's been many)". You've hit a chord!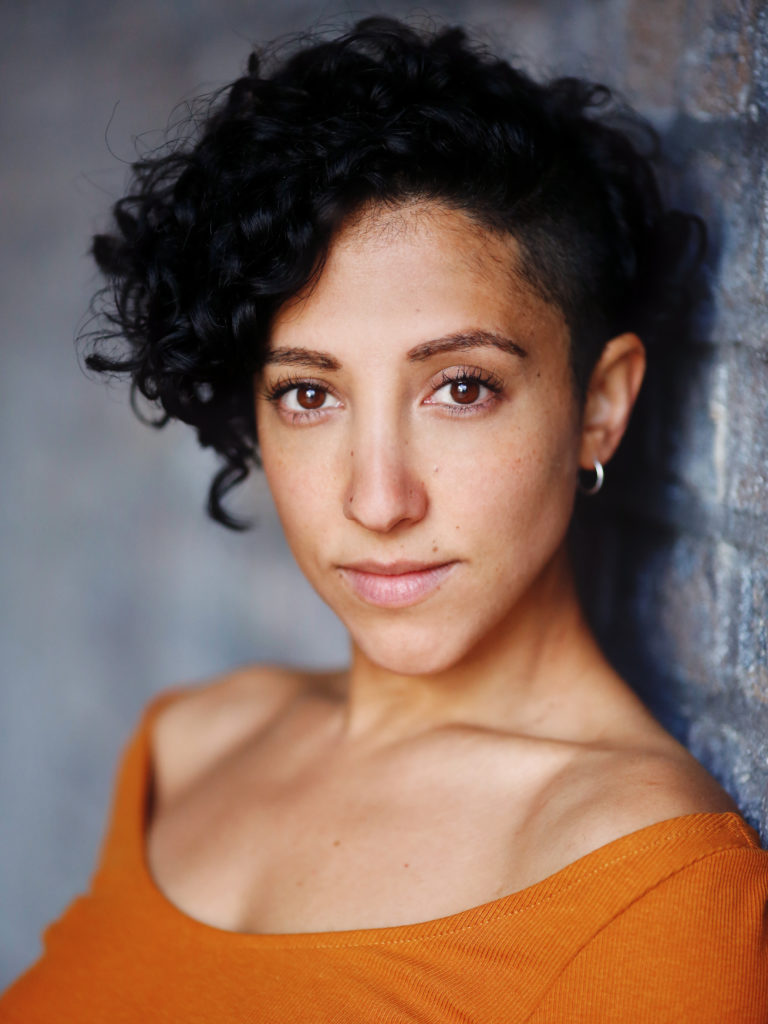 It's amazing, people reaching out in that way, wow, it's beautiful, so these people exist, they wish this show had been done when they were really young because they felt misunderstood. When you get a character, who plays guitar and speaks her mind, that's a dream! I played guitar in my childhood. I was eight when the guitar came into my life, and then I let it go only to have it come back now.
Do the others play?
Well, it's a mixed bag. Faith picked up a bass guitar for the first time for the show, Anjana Vasan (Amina) is a country and folk singer and she's incredible. She only ever played acoustic but picked up electric. In fact, she has an album coming out soon. Faith Omole (Bisma) had to pick up the bass guitar for the first time. And Lucie Shorthouse (Momtaz) picked up the drums for the first time.
So how about a tour?
I am absolutely up for that! Yes! We have to connect and do it.
Were you into punk music?
I had a strange upbringing. My father listened to the Pan pipes and ethereal music. I never had mainstream music but I've grown such a love and joy within with punk, especially modern punk music now, especially. Like The Tarts (from South East London) There's a lot going on in the UK.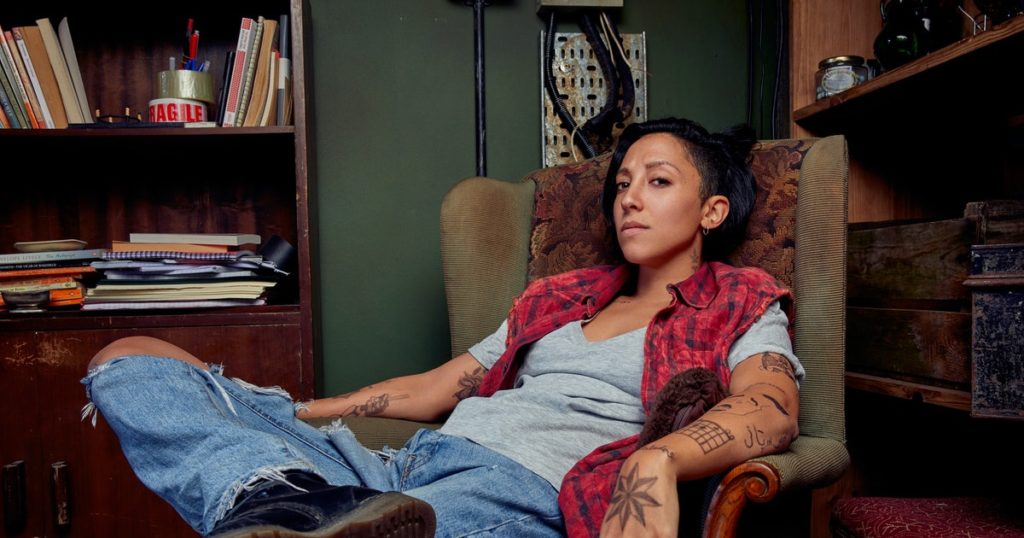 We see how young women from Muslim families are sometimes expected to lead certain lives. We see that it's all good, and up to the individual.
For Amina, she's traditional and her parents are liberal. It really puts it down to her choice and finding her individuality. Her faith isn't questioned, she's devout, and living through these circumstances, finding grounding and going through life like an everyday person, that's the dream.
And we see the women breaking all the traditional requirements and being ok with it.
It's your upbringing. There are generations now that migrated into western society. She's not breaking rules and she is devout in her own way. Her main relationship is with her mother and the grief her family is experiencing. Her mum may not have imagined tattoos and punk bands but it is ok.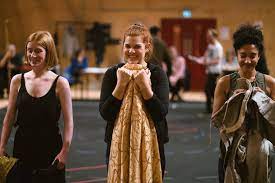 As an actor, you get to morph from Shakespeare to punk. What kind of roles are most exciting to you?
Anything, Anne, and everything! I love fantasy, a genre that lets you step into creating worlds that haven't existed and create characters. Everything and anything! I love it.