White water rafting is not just an adrenaline-pumping activity; for women, it can be an empowering journey of self-discovery, a space for camaraderie, and will always be a place for deep connection with nature. Whether you're celebrating a milestone, seeking a solo adventure, or simply wanting to bond with friends, women's white water rafting offers an unparalleled experience. Yes, of course the guys can go, but this one is for the ladies.
What to Know Before You Go White Water Rafting
Best Places to Raft
While there are numerous rafting destinations across North America, The Ottawa River is particularly noteworthy. Wilderness Tours stands out for its exceptional experiences tailored for women. The river's dual channels present a spectrum of rapid intensities, catering to everyone from families to adrenaline junkies. The region's natural trails, warm waters, and abundant wildlife amplify the rejuvenating whitewater experience. For those looking to explore beyond Canada, this list showcases some of the best white water rafting spots in the US.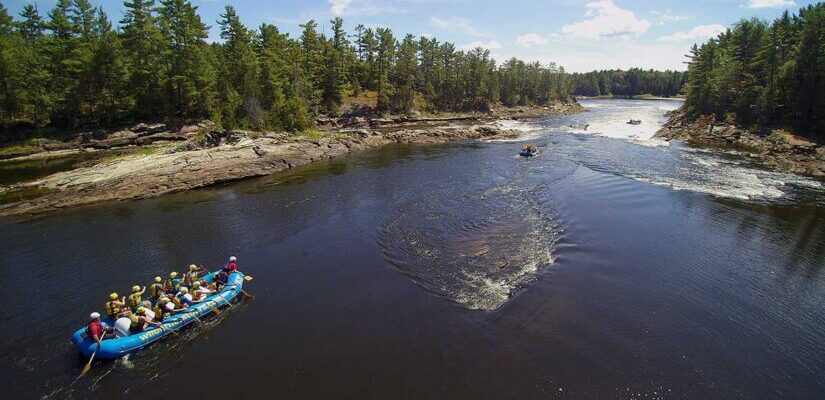 Best Time of Year to Go
This largely depends on where you're located and how far you're willing to travel. It also has a lot to do with how you handle two other things; cold and intense experiences. While we may be sporting shorts in May in Canada, the water hasn't quite caught up to us. It's definitely chillier in May thru June and you'll probably want to wear a wet suit. The water is also a lot higher which can mean a much more intense experience, especially on rapids like the Coliseum. Moving into July and August, the water levels drop, the water becomes warmer, but the adrenaline is still pumping baby as this period offers more defined, playful rapids. Destination Ontario provides a detailed guide on the best seasons for this exhilarating adventure.
Benefits of Rafting with Friends
There's something magical about navigating rapids with your closest friends. The shared challenges, the triumphant moments, and the collective laughter create memories that last a lifetime. It's an opportunity to strengthen bonds, encourage each other, and grow together.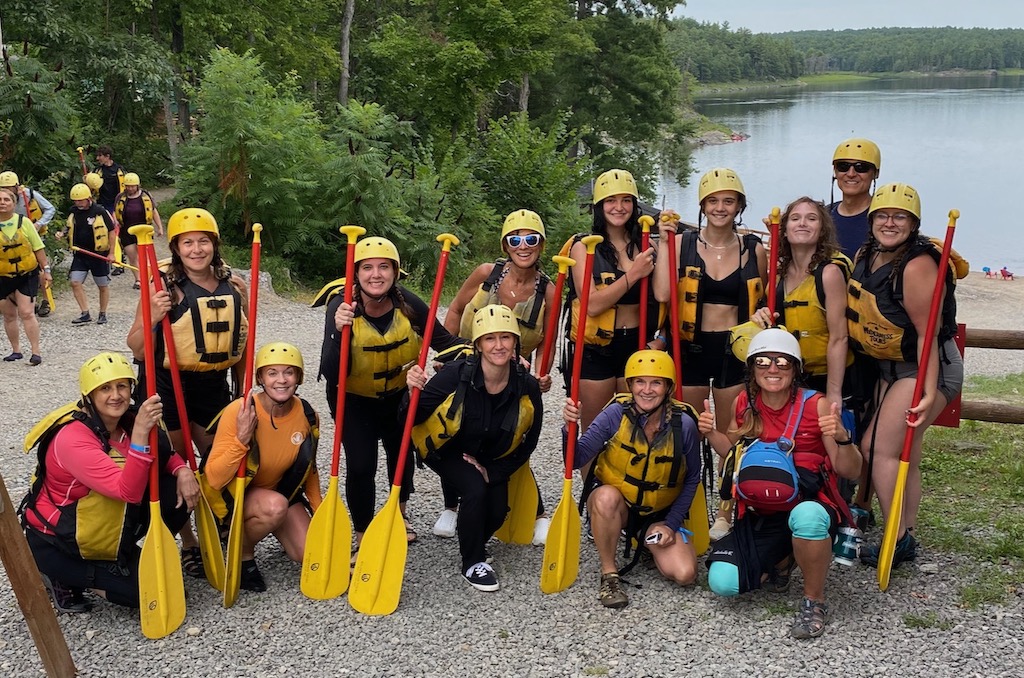 Benefits of Rafting Solo
Solo rafting is a journey of self-discovery. It pushes you out of your comfort zone, allowing you to make new friends and experience the river from a unique perspective. It's a chance to challenge yourself, embrace independence, and return with stories that inspire. If you want to be even more "solo" you could also learn how to whitewater kayak.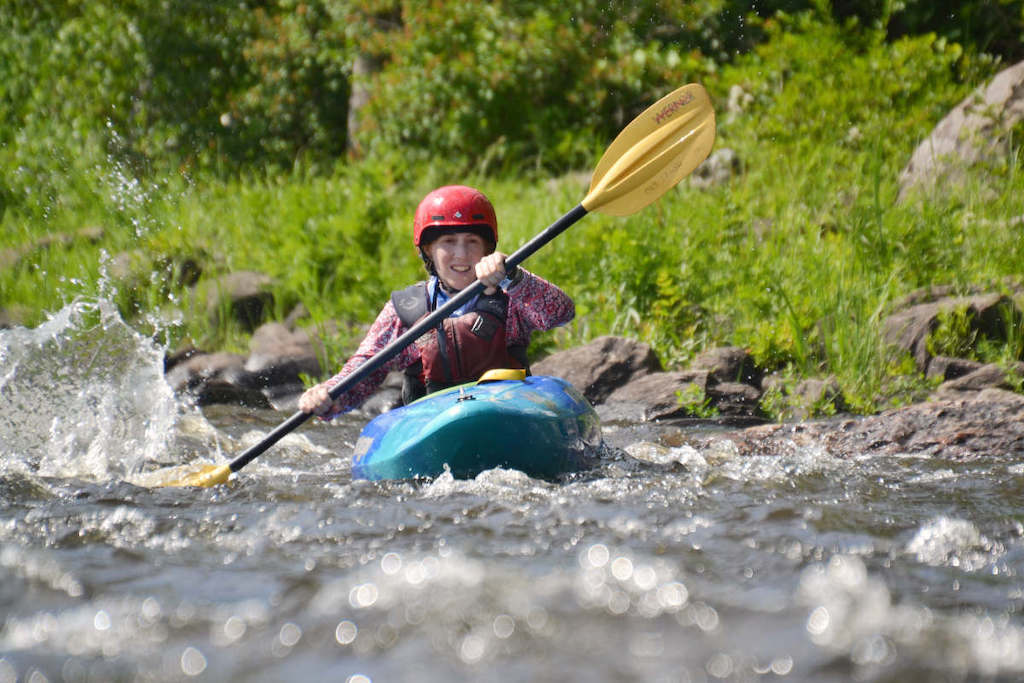 Connecting with Nature
Do I really need to emphasize the importance of connecting with nature? Well alright, brace yourself for a small rant. I believe personally that part of the reason the world is on fire right now is that we've lost the ability to connect with nature. We are disconnected from Mother Earth and have become apathetic to her needs. The great part though is that our needs are intertwined, we NEED each other, and the best way to make anything better is to nurture the relationship.
In other words, get your ass out on the grass, and in the water, and walking through a forest. It matters not just to our own mental health but to earth's stability. When we take the time to appreciate nature, to truly commune with it, we become much more protective of it. When we become more protective of it, people take action. Full stop. *kicks soapbox away*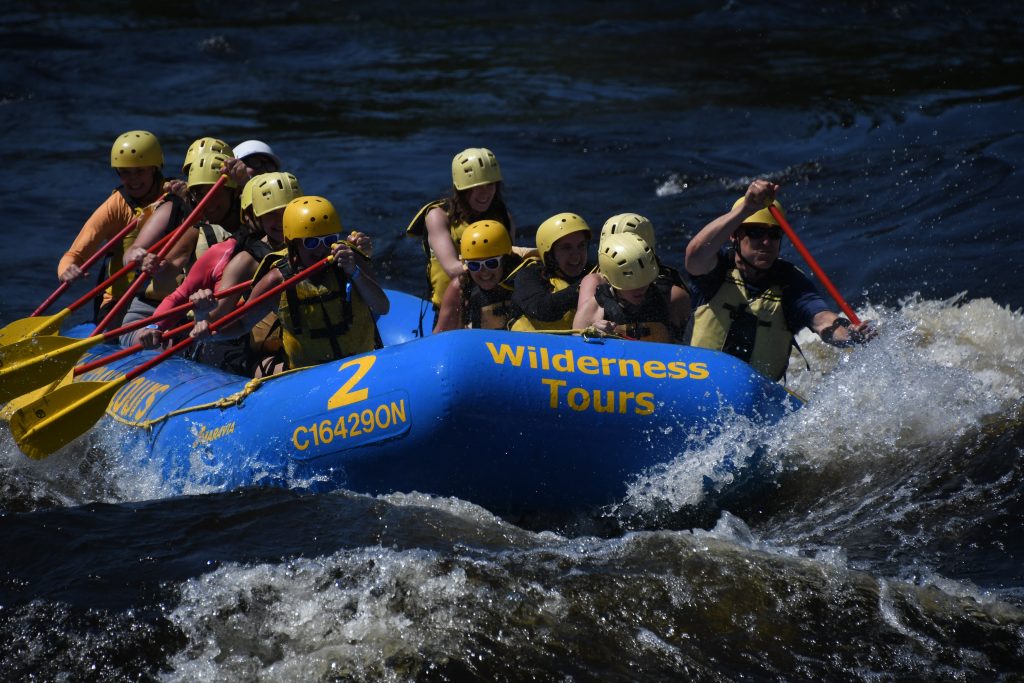 There is a Women's Retreat to Nature at Wilderness Tours that emphasizes the therapeutic power of the outdoors and I've got my eye on it. Perhaps I should host a What She Said retreat? Who's in?
Emotional and Physical Benefits
Rafting is a holistic experience. Emotionally, it boosts confidence, fosters resilience, and nurtures a sense of accomplishment. Physically, it's a full-body workout, enhancing stamina, coordination, and strength. The thrill of conquering a rapid is matched only by the sense of empowerment it instills.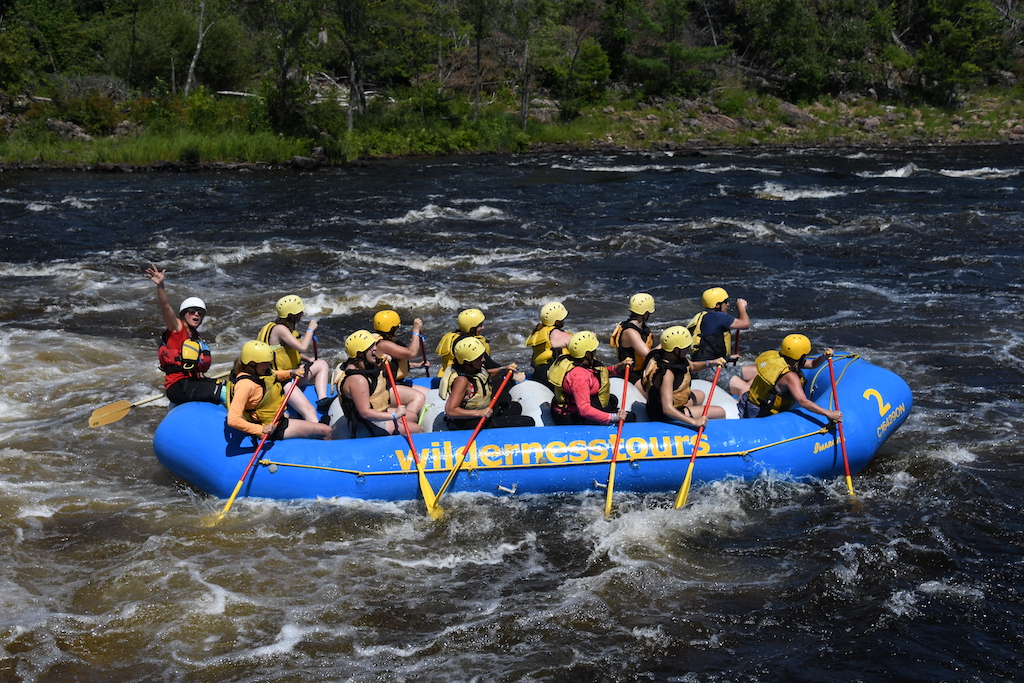 What to Pack for Rafting
This largely depends on when you go. If you're rafting on the Ottawa River then your needs will change depending on the time of year. Preparation is key for a successful rafting trip.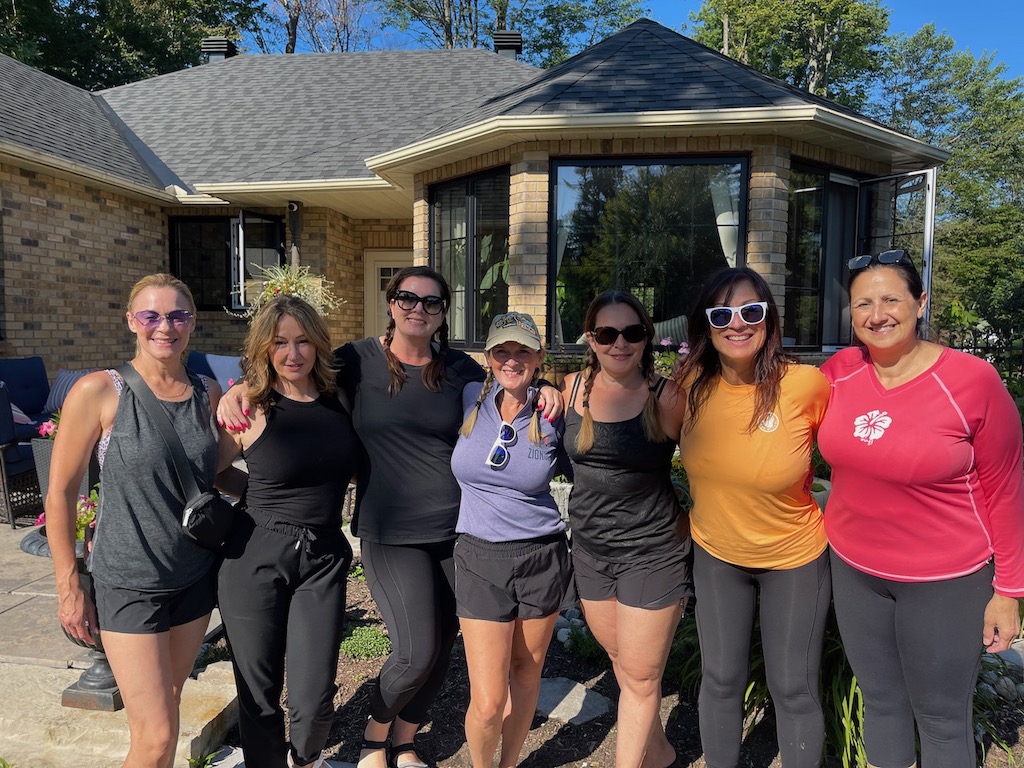 The first thing to know is your purse, make-up, phone, jewellry, and wallet are immediate no's. You don't need it, and if you try to smuggle any of it on the river, the river will confiscate it…..permanently.
The second thing is knowing your tolerance for cold. Most people can go without a wetsuit late in the summer, but if you chill easily, then you may want to consider it.
Aside from that here's what you need:
swimsuit
shorts or leggings, rasher (these should be made with synthetic materials because they will keep you warmer than cotton, and dry faster)
shoes that won't come off your feet (old running shoes are great or shoes such as Tevas that buckle up) You definitely want to avoid flip flops or Crocs.
sunglasses or glasses should have a cord around them or be a pair you don't care if you lose.
sunscreen – make sure you slather this on before you go. The trip is about 4 to 5 hours and that's a long time to be in the sun without protection. Long sleeve rashers are also great for keeping the sun off your arms and back.
lip balm – so this is one thing you can safely slip under your swimsuit for the trip. Believe me your lips get dry from the sun and water so tuck a small tube or container into the top of your swimsuit.
Wilderness Tours supplies the rest – helmet, life jacket and oar. You can rent wetsuits from them if you don't have your own.
Events to Celebrate with White Water Rafting
From bachelorette parties to birthdays, from divorce celebrations to simple friendship anniversaries, white water rafting is the perfect backdrop for unforgettable celebrations. The shared adventure, the challenges overcome, and the memories created make it an ideal choice for any occasion.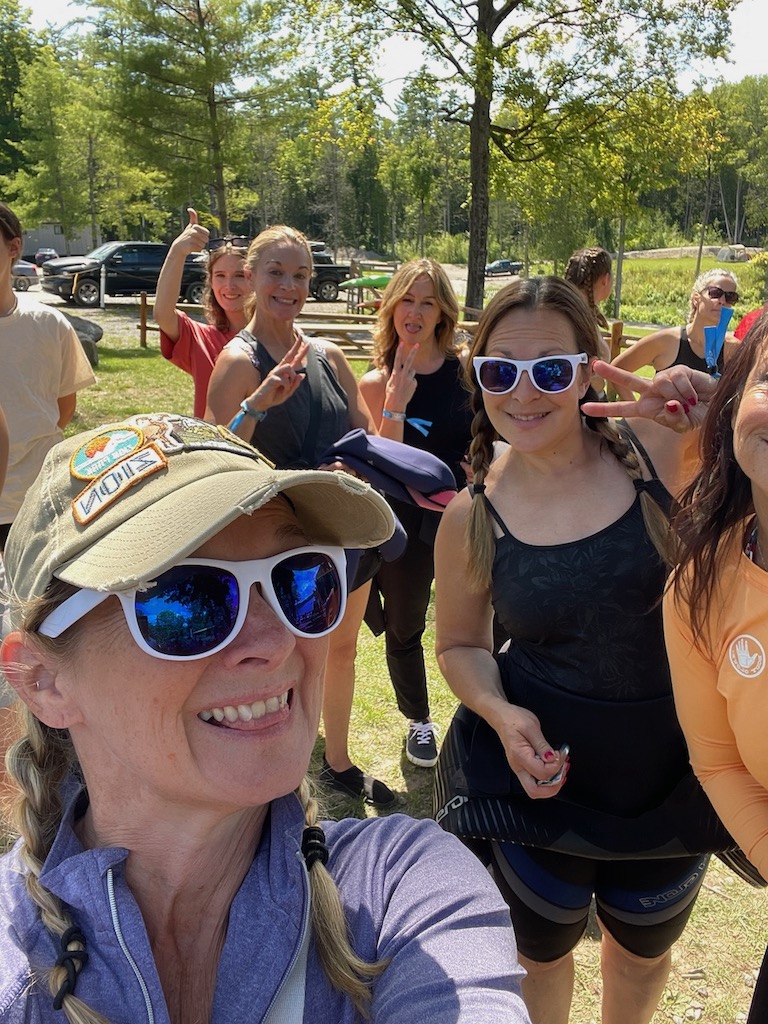 Now Stop Thinking About It And Book Your Women's White Water Rafting Adventure
White water rafting is more than an activity; it's a journey of empowerment, connection, and growth. Whether you're with friends, embarking on a solo adventure, or celebrating a special occasion, the river awaits.