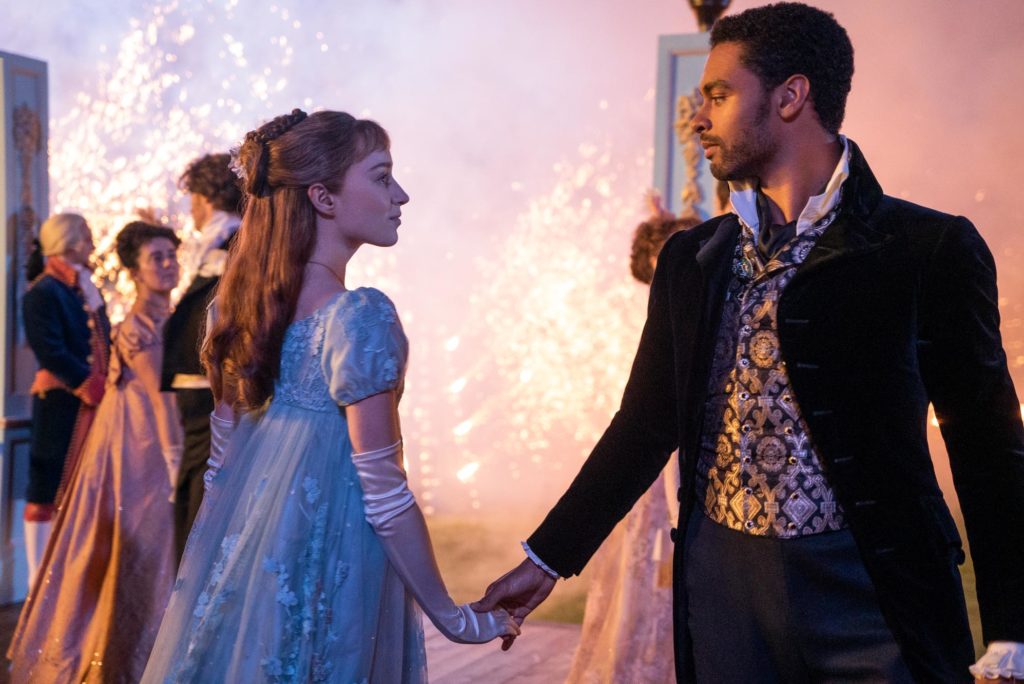 By Anne Brodie
Emerald Fennell's sharp revenge thriller Promising Young Woman is a well crafted story featuring a game changing performance by Carey Mulligan. She's Cassie, victim of a brutal rape and she's taken it upon herself to wreak vengeance and ruin on predators. The film opens late at night in bar where Cassie's passed out drunk, legs akimbo, vulnerable and without a phone, purse or means of protecting herself. A group of young men immediately swoop in. One of them (Adam Brody) offers to take care of her; he leads her to his place where he attempts to assault her. Cassie immediately stands straight and confronts him; she's not drunk at all; she's sober as a judge and she's passing sentence. She leads a double life, pouring coffees for customers by day and exacting revenge by night. On the streets, she stares down workers eyeing her, always aware of her surroundings. Cassie lives with her parents who prod her to find a man. Bo Burnham plays a customer who gets to know her at the coffee shop, he seems safe and true, so she goes out with him. He crosses the line. Its clear that Cassie like many women has suffered at the hands of men and is mistrustful and wary. She is the warrior goddess who makes things right. Exciting, satisfying and out there, and from the producers of Killing Eve, Promising Young Woman is #MeToo at the tipping point, an authentically devastating story and character study. This is what misogyny can do to a person, individually, in institutions and daily life. Something just had to give.
Limited theatres Dec 25 and VOD
Not so sharp is Patty Jenkin's Wonder Woman 1984. While its big, bold, ambitious and dazzling it reflects a superhero stereotype that reached its best by date some time ago. The superhero format of the last 15 years is adhered to, the same special effects, style, the tropes, arcs, hoping to attract with familiarity. There's no unique vision or spirit. It feels dated and stale in 2020 as we've faced things even in the past year or four that couldn't have been invented by any screen writer. The blockbuster pales in comparison to real life and the film willfully ignores it. It is 1984 and Diana Prince lives a fast-paced city life, curating ancient artifacts, items she knows from her childhood, while secretly carrying out "super" responsibilities. Never a hair out of place. Gal Gadot's Wonder Woman / Diana looks beautiful, she's fit, smart, imaginative and capable as she faces off against Max Lord (Pedro Pascal )and the Cheetah (Kristen Wiig), her frumpy superfan gone rogue. Lord's a TV pitchman out for absolute power, unhinged and able to hypnotize victims into handing over all they have as he insinuates himself onto the world stage. OK – a Trump reference! All the special effects, razzmatazz and female pulchritude cannot replace a fresh story. To 'modernise' the franchise should mean showing more fully human superheroes, not more eye-popping tech.
Limited Theaters Dec 25 and VOD
Kornél Mundruczó's devastating Pieces of a Woman is a gripping and intimate dramas about childbirth, love and loss. Vanessa Kirby, Shia LeBeouf and Ellen Burstyn create a claustrophobic, uncomfortable world, and we sit next to them in their small rooms as tragedy unfolds. Martha and Sean anticipate the imminent birth of their child in their home. They call the midwife when she experiences unforeseen complications and pain. The unborn baby has an irregular heartbeat; the midwife is panicky but fails to call an ambulance. The endless, agonising birth scenes make it clear that something is wrong. Their worst fears are realised. We follow Martha in her agony as she returns to work, takes legal action against the midwife, orders the grave marker and ends her partnership with Sean. Its unbearably sad and hard to watch but it's life as some know it. Vanessa Kirby says it is "such an unusual portrait of grief, she's not expressing it outwardly, so much going on inside so much pain and grief and shame and self-blame, passersby don't see it, she appears to be fine. The majority of the film is close up trauma, I managed to discuss it with brave women who wanted to share their experiences but haven't known how to. How difficult it is to talk about it. It was a real honour, it was beyond what I imagined. The women felt their bodies had failed, they felt guilt and said it was the loneliest feeling in the whole world. They felt isolated. To carry the child nine months and to lose it. We all felt it was a story for them and wanted to start conversations about something we don't talk about".
Limited Theaters Dec 30, Netflix Jan 7
Roald Dahl's bestselling children's book The Witches undergoes a modern renovation by Robert Zemeckis, Alfonso Cuarón, Guillermo del Toro and Kenya Barris that renders it unrecognizable. A new kind of hissing, seething evil and limb loss typify the new generation of witches led by Anne Hathaway; whose career may not recover from this turn. It's the story of an orphan boy, charmingly played by Jahzir Kadeen Bruno, sent to live with his grandmother Octavia Spencer, the best part of the production. Grandma is a big hearted, nurturing woman who happens to know a lot about witches. Good thing because the boy's encountered a coven in Demopolis! They escape to a seaside hotel and are horrified to find it taken over by conventioneering witches. The ice-cold leader, Hathaway's Grand High Witch is a terrifying – and embarrassing- spectre, fingerless hands and toes, slit face, etc. Far too frightening for small children and too raucous and uneven for the rest of us. Also stars Stanley Tucci, Kristin Chenoweth, and Codie-Lei Eastick. Despite all, there's delight in the wonderful 60's costumes and art design and in Spencer's dignified strength and warmth. Get an early look at Bruno who could be at the start of a big career.
Limited theatres and Premium On Demand Dec 25
Tom Hanks to the rescue. One of the nicest people in Hollywood does what real life Hanks would do in Paul Greengrass' News of the World. Captain Jefferson Kyle Kidd, a Civil War veteran has found income and satisfaction riding from town to town to read news reports to isolated citizens. In as timely a fashion as can be allowed considering the size of the US frontier and horsepower post 1860.Along the trail hefinds a towheadedtot (Helena Zengel) wandering by herself. She speaks only theKiowa language and wears native garb. She is an unusual sight and a sad one as she is without food, water, or help. Johanna / Cicada was taken in by indigenous Kiowa people when her German immigrant family is massacred; native culture is all she knows and she misses them and their care, all now dead. The Captain discovers she has German relatives in Texas and determines to take her to them. It's difficult for her, she calls out for her Kiowa family and refuses to wear settler clothing or take any part in white culture. The journey is the stuff of nightmares in that vast lawless place, where white men attempt to terrorise, buy and kidnap her. A young boy in a Trump-like Indian and buffalo killing gang has been traumatised by it, and bonds with Cicada. The Captain keeps them both safe. Much lies ahead for them, together and separately in the harsh, unforgiving frontier. It's a conventional film, but raised by Hanks' presence and his character's grace and decency, and by the outstanding performance from gifted German child star Helena Zengel. Not the usual Hanks blockbuster but a satisfying entertainment for the holidays.
Limited theatres
Bridgerton on Netflix Dec 25 is a wonderfully fun Regency Lite social comedy series from Shonda Rhimes and Chris Van Dusen, crammed with diverse characters, personalities and society ladies elbowing one another for social position in London in the early 1800s. The Bridgerton family has standing and more than its fair share of eligible daughters ready for marriage, each one more beautiful than the next. They're keen to have the girls marry further upmarket and Daphne (Phoebe Dyvenor) is their first offering. She's at the top of the list of high value bride and suitors are tripping over themselves to pitch woo. If only her brother would stop picking fault with them. Sparks fly when a certain Duke of Hastings (Regé-Jean Page), a rakish, handsome and intriguing fellow, appears at the party and sweeps Daphne off her feet. However there's a fly in the raspberry cordial when society gossipeuse Lady Whistledown (voiced by Julie Andrews) bring Daphne down a peg in the local rag. Their rivals The Featheringtons are delighted. Thus goes the marriage battle, the tangled webs of reputation retention, jealousy, character assassination, sexual attraction, lies, betrayals and the rest. Bridgerton shows a diverse London probably more in line with the way things were considering the number international travelers who stopped in what was then one of the world's most important cities. Settle in for spunky stories and get lost in the gorgeousness of the pale pastel rooms, furnishing and wardrobes and the ages old quest for standing. The series is inspired by Julia Quinn's novels.
The excellent On Demand platform digital TIFF Bell Lightbox, launched during this year's pandemic edition of the Toronto International Film Festival was such a good idea, that it's now running year round. And during the holidays it is especially helpful, with loads relevant, entertaining and provocative films on offer. Here's a look at what's on the menu now.
Ammonite
Another Round
Martin Eden
The Nest
Possessor Uncut
ROCKS
Sound of Metal
Swimming Out Till The Sea Turns Blue
The Walrus and the Whistleblower
And TIFF Cinematheque presents World of Wong Kar Wai, and his remarkable films As Tears Go By, Days of Being Wild, Chungking Express, Fallen Angels, Happy Together, In the Mood for Love and The Hand.
OK so we know what's really on your mind. What's for dinner. Chances are your fridge is full of leftovers or will be shortly. Netflix' new reality competition series Best Leftovers Ever! Is launching just at the right time. Watch creative cooks grab fridge odds and ends and make something special. Host Jackie Tohn has a nice blend of humour, sarcasm and good will and a clear love of good food. Three skilled cooks will face the judges David So and Rosemary Schrager with their creations, culled from today's Christmas leftovers and the challenge s to make healthy food taste like comfort food. I'm so in.