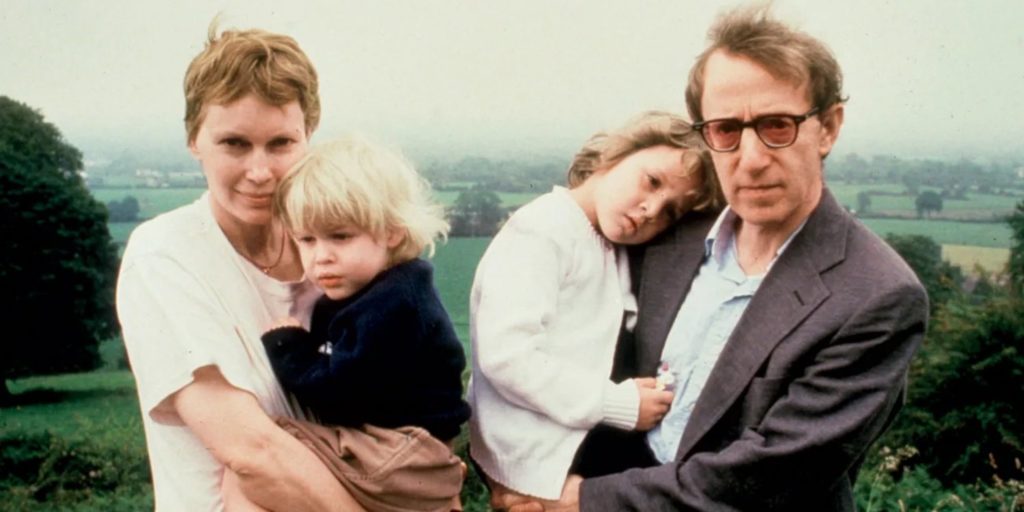 By Anne Brodie
Let's open with a fact-based story of celebrity woe that's screaming from the headlines again. Woody Allen was one of the world's leading filmmakers and writers, he made a movie a year or so for decades, usually starring his real-life partners including Diane Keaton and Mia Farrow. On August 18, 1992, Allen held an out-of-character news conference to dispel news reports that he sexually abused his 7-year-old adopted daughter with Mia Farrow. Dylan Farrow, now an adult, came forward with shocking recollections of life with Woody from her earliest childhood memories, stories of his years of obsessive fixation, including sex acts he performed on her. HBO & HBO Max present a four-part documentary series Allen v. Farrow, from award-winning investigative filmmakers Kirby Dick & Amy Ziering and Amy Herdy, detailing Dylan's sad burden, Woody's rise and fall and the warrior mother role Mia was forced to play. It covers their years-long legal battles, his marriage to another of Farrow's stepdaughters, the level of hatred between Mia and Woody and Dylan's struggles. In-depth interviews with Mia, Dylan, journalist Ronan Farrow, family friends, prosecutors, relatives, investigators, experts and eyewitnesses bring new information forward in this deeply disturbing, often hard-to-watch family tragedy.
Framing Britney Spears on FX and FX on Hulu shines a new light on the nearly forgotten trauma poster child of 90's pop celebrity. The New York Times Presents series looks at the toxic relationships she had with the paparazzi and the people she trusted to look after her and her fortune, her father and conservatorship lawyers who betrayed her. Spears was huge, I worked in a newsroom at the time and was told to report every day on the hyper-sexualised pop star. Life as famous – turned- infamous became too much; tabloids hounded and ruthlessly endangered her, leading to a captured meltdown by an umbrella-wielding, shaven-headed lost girl. There's much to unpack here as we look back to a predatory time in the history of stardom. In mho, fame has changed. Instagrammers get rich and famous staying home, virtually and judging by Spears' sad case, that's a good thing.
The dark comic thriller I Care a Lot on Amazon Prime Video is an eye-opener, a gut punch about vulnerabilities in the American care business. Rosamund Pike deftly plays Marla, a sociopathic legal guardian, whose sharp edges, moral and physical, help her cut through such soft, cowardly things as compassion and love to win at abusing the elderly. She assumes power of attorney over unsuspecting "clients" by having social workers find them incompetent, and aided by compliant judges, hospital and nursing home staff, doctors and lawyers, sells their homes and property, places them in care they can't leave and pockets their money, being sure to share it with those who assist her. But new client Jennifer subtly played by Dianne Wiest isn't having it. Jennifer's spied upon, drugged and held hostage while Marla steals her diamonds and cleans up, and looks for her next victim. "They never fight, they go along with it", she boasts. Meanwhile the angry son of a prior client is on her tail. it's a disturbing story and Pike is as sharklike as it gets with that pointy hair, spiky shoes and single-minded, take-no-prisoners laser focus. Co-stars Peter Dinklage, Eiza González and Alicia Witt, from writer director J Blakeson.
Deragh Campbell's commitment to the title role in Anne at 13,000 ft. is wholehearted and transcendent. Kazik Radwanski's portrait of a young daycare trainee on the edge is a hell of a part and Campbell makes the most of it. Anne's suffering from an unnamed mental illness that causes her to act out and suffer the consequences, her mother mentions her condition, but the rest is in the performance. Her story is uncomfortably harsh, as she rarely feels well and disrupts those around her. She finds relief in skydiving, and potentially in a man (Matt Johnson) she meets at a wedding then alienates him with her exhausting behaviour. An empathetic handheld camera captures her whiplash journey, never more than a few inches from her face. We feel the pain she feels. Radwanski's gripping film puts us on her runaway train and we worry for those who suffer as she does long after the film ends. That's how good Campbell is.
Dan Stevens and Isla Fisher star in a new film iteration of Noël Coward's comic chestnut Blithe Spirit and I can say it's just as creepy as the 1945 original with Rex Harrison and Constance Cummings. Seriously – the stage plays and films based on the story of a dead wife haunting her widow and his new wife weight heavily on greenish ghouls coming back to stir up jealousy and resentment, as he flipflops between his dead love's ghost and his living current wife. There are new plotlines, and it's marginally funny, but its macabre and off-putting. The dead makeup is convincing and yet the thing giggles and seduces. Screechy performances as the marrieds hold a seance to cure his screenwriters block are stagey and irritating. Dench's clairvoyant is cartoonish and overall, the whole affair is disappointing. I mean, Judi Dench is wasted! Directed by Edward Hall co-starring Leslie Mann. The classic age star cameos, luscious sets and art direction offer something to look at, though. TVOD.
The hardboiled Southern Gothic creep-fest Tell Me Your Secrets, on Amazon now looks at people whose lives are intertwined through crime, murder and loss. Lily Rabe plays Emma a woman who'd been in a relationship with a serial killer, forced into the witness protection programme. She's closely monitored by her shrink. Hamish Linklater is John, a sexual predator trying against his ingrained impulses to turn himself around, and Amy Brenneman, is Mary, a mother whose daughter disappeared seven years before the story starts. She believes Emma witnessed her daughter's kidnapping and begins a relentless hunt for her. Disguises through hair colour, contact lenses, wardrobe and location, endless flash-forwards and back, red herrings, ODs and other serious distractions drive this mixed up, teetering series.
Amazon's exclusive series, It's A Sin, available now, is a heartbreaking reminder of the plague that swept the world in the '80s, the supposed "gay" disease that became known as AIDS. We're in London, 1981 as three young men Richie (Ollie Alexander), Rosie (Omari Douglas) and Colin (Callum Scott Howells) delight in the new freedoms of London's burgeoning gay club scene. They've come from homes that don't understand their "difference" and have managed to build a new family together. They become who they are and life is better, richer, and love is possible. They share a house with among others, Jill, played by Lydia West, their de facto mother, sister and friend, protector and booster. The who becomes their ersatz mother. Neil Patrick Harris appears early as an older gay man in a lifelong relationship with his partner, an illegal arrangement in the UK until the 60's btw. He is an early victim of AIDS, as the disease is finally being taken seriously. Our young heroes navigate relationships, sexual assault, intense shame and homophobia in the community and in their parents' homes, a dizzying nightlife of fun and games, endless lovers and AIDS over ten years. Keeley Hawes, who plays mother to Ritchie grapples with his new out life and explodes in a stunning, fierce performance that will keep you up. This powerful series is at once joyous and hopeful as well as heartbreakingly sad, lifted by touching performances and memories of that awful time.
The Sinners written, directed by and starring Courtney Paige eyes a group of girls in a strict small town Roman Catholic school, and stars Kaitlyn Bernard, Brenna Llewellyn, Brenna Coates, Aleks Paunovic, Lochlyn Munro, Michael Ecklund and Tahmoh Pinikett. The Sinners is a clique of seven allegedly A-list students who rebel against the hypocrisy of their abusive home and school lives. Each is labelled with one of the Seven Deadly Sins (reminder – greed, envy, sloth, gluttony, wrath, pride and lust) much to the horror of the grownups. One goes missing, and then another and another… I dunno. Not good, no purpose, cliched, so I bailed early. TVOD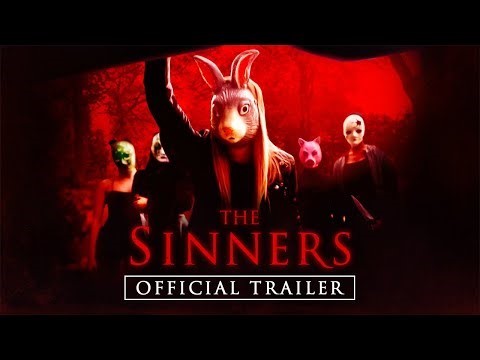 Some Kind of Heaven, directed by Lance Oppenheim and produced by Darren Aronofsky, documents life behind the gates of the biggest retirement home in the USA, The Villages in Florida.  Ads for the massive self-sufficient "city" push, the golden years, easy living, lots of fun times, a kind of fantasyland for those facing the great chasm beyond.  In reality, theirs are the same problems that plague the rest of society, like failing health, dementia, poverty, homelessness, boredom, dashed hopes and catty friends. Kristin Wiig and Annie Mumolo satirise a place like this in Barb and Star Go to Vista Del Mar, which on their map is The Villages. But back to reality. there are lots of events planned for the residents, Golf Cart ballet, synchronised swim, competitive rowing, food events, celebrations, golf, dances, hot air balloons "its Nirvana" says a resident. Others aren't so pleased by the homogenous lifestyle but are trapped in contracts they can't afford to break.  The doc focuses on a handful of people, an elderly man devoted to hallucinogens, a widow who loses a potential boyfriend when a newer model comes by, a guy who lives in his van and is aggressively looking for a woman rich and pretty enough for his taste.  Fascinating. TVOD. 
The doc Nose from Clément Beauvais and Arthur de Kersauson follows Dior's lead perfume maker, or "nose", François Demachy as he travels the world searching for inspiring raw materials, offering insights into the ancient art. To Thailand for patchouli, to the coast of Ireland for whale-spewed ambergris, to Grasse, France for orange blossom, jasmine and rose centifolia, we see the world as a massive library of scents to be captured. Demachy is considered one of the great perfume artists, able to recreate a note from nature with exactitude. There's a shot of Demachy lying on a railroad tie to sniff a plant growing underneath; his passionate dedication is clear. He explains the mystical, human and psychological elements available in scent, especially memory. An interesting remark by a female farmer, the 'endless pain" of the annual harvest, knowing it's a year until the next. But the jarring music track is problematic, too bold and fashion showy for this mediation on scent, but as it's subtitled, it can be watched muted. TVOD.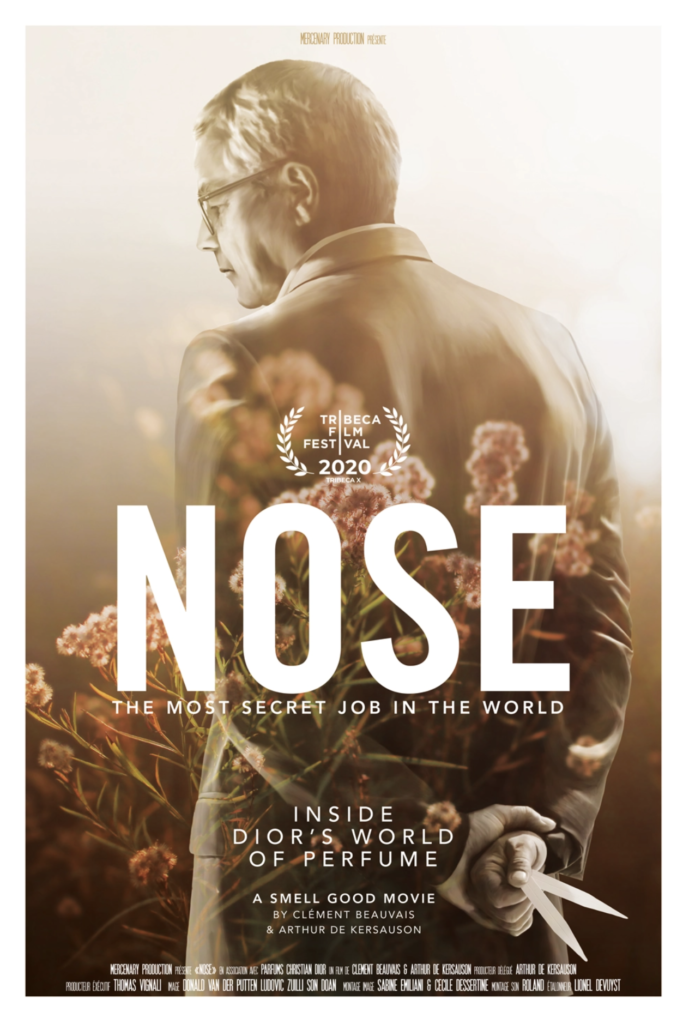 Flora & Ulysses now on Disney+ is a comedy adventure about a girl and a squirrel. It's also an origins story for a marsupial superhero. Ten-year-old Flora (Matilda Lawler) an action comic book savant who also happens to be a cynic rescues a red squirrel and notices something strange. He has superpowers. Ulysses is also a comfort; her parents (Alyson Hannigan, Ben Schwartz) just separated and things have changed. They have fun adventures together talking about The Mighty Condor, Showboat the Homeless Warrior and other action heroes she likes. Her father created Incandesto but hasn't managed to sell his story to a publisher. Mom's a writer too, of romance novels but she's lost her mojo due to divorce heartache. Flora's cynic's motto, "don't hope, observe, hope gets in the way of action" seems odd for a child, she has a rich vocabulary and imagination, she could write comic books too. Ulysses becomes a member of the family but what ho, the psychotic animal catcher (Danny Pudi) hates squirrels and sets out to kill him, shooting darts at Ulysses and dad. Seems to me there's a tremendous amount of violence and upset for what looks like a frothy cute pet film. But I suppose superheroes need to train.
Hope Valley, here we come, for the eighth season of the Super Channel's original series, When Calls the Heart Sunday on Super Channel Heart & Home. Twelve new episodes for all you Hearties, introducing new characters and filmed on location in beautiful B.C. Elizabeth tries to come to terms with how she feels about Nathan and Lucas, a visitor causes trouble for Nathan, Faith returns from medical school, Jesse and Clara have issues, and Fiona starts a big adventure. Based on the bestselling books by Janette Oke, S8 stars Erin Krakow, Pascale Hutton, Jack Wagner, Paul Greene, Chris McNally, Kevin McGarr and the rest of the crew.