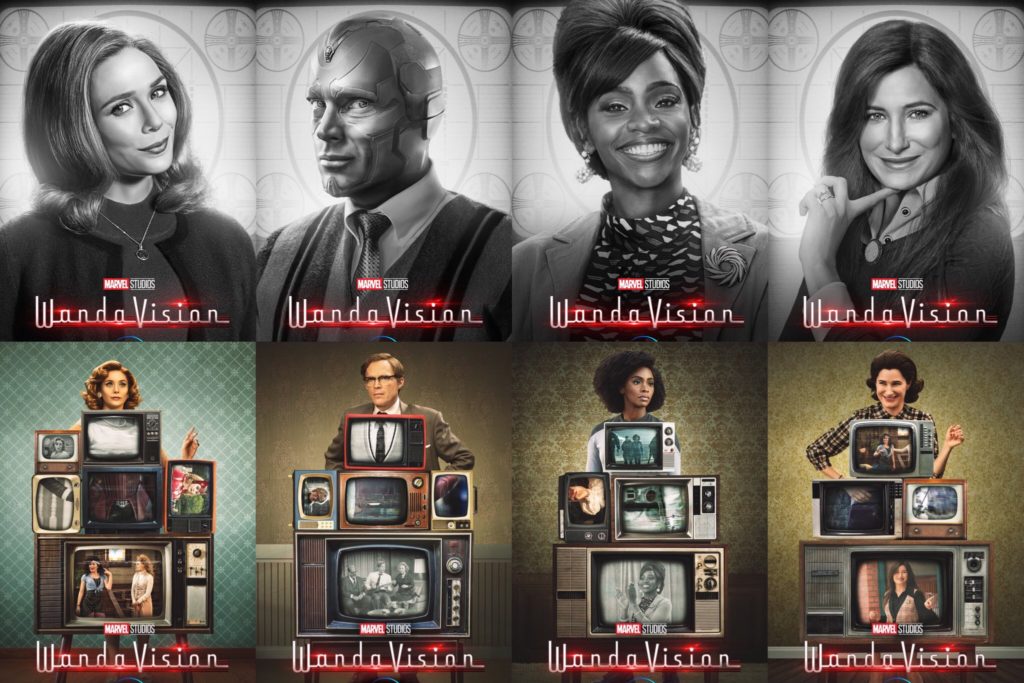 By Anne Brodie
The groundbreaking legends fable One Night in Miami, a major hit at TIFF is finally available on Amazon Prime. Director Regina King is bound for awards glory, along with her actors for this rich and intense quadruple character study. Set in a motel room the night of Feb 25, 1964 ("that crucible year"), four Black legends gather to celebrate Cassius Clay's world heavyweight championship victory over Sonny Liston. Eli Goree as Clay, Kingsley Ben-Adir as Malcolm X, Aldis Hodge as Jim Brown, and Leslie Odom Jr. as Sam Cooke thrash out urgent issues as seminal Black figures during the 60's civil rights movement that was galvanizing the country. Tight quarters offer an ideal frame to look inside the hearts and souls of these men who became major figures in American culture and history. King's elegant work builds to an emotional crescendo you won't forget, a stunning tour-de-force on every level. Also stars Joaquina Kalukango, Nicolette Robinson, Beau Bridges, and Lance Reddick.
Locked Down the first major release about and shot during the pandemic, feels oh so familiar. Set in London in March 2020, and starring Chiwetel Ejiofor and Anne Hathaway, it looks at the ways necessary lockdowns have caused us to re-evaluate ourselves. A couple decides to call it quits and separate just as the pandemic strikes, forcing them to cohabit for the foreseeable future. Ejiofor's Paxton makes the truest remark ever on being imprisoned at home, "what is your body and what is furniture?" He's a bright, educated scholar and poet forced to drive trucks because of an unspecified "big mistake" he made years ago, Hathaway is CEO of the British arm of an American insurance outfit; the job brings her no pleasure. They suffer their frustration, boredom and irritations ("how do people think honesty is good?") with one another in what surely will end in a big thunderous, decisive thud, but fate has something else in store for them. A massive diamond enters their bailiwick. Her company is insuring the double Harris Diamond intended for public display in Harrod's, now shut down due to COVID. He's the driver assigned to safeguard it and put it on a plane to New York. Maybe a high-risk gamble will take them out of their torpor. A nice, crackling, sassy script, gorgeous performances and a deep dive into the lives we're living now make this essential viewing. Anne Hathaway, I apologise for dissing you so hard for your work in The Witches. You are perfection as a perfectionist finally forced to face reality and I beg your forgiveness. Also stars Ben Stiller, Ben Kingsley, Claes Bang, Mindy Kaling, Stephen Merchant, Dule Hill and Mark Gatiss and features a nice Trump dig. Streaming on HBO Max.
Disney+ Marvel limited series WandaVision has landed and it's a blast! Elizabeth Olsen and Paul Bettany are partners living in classic sitcoms, each episode a show from a different decade. We begin in the black and white universe of, say, The Dick Van Dyke Show, as the happy couple learns about their new suburban Earth environment, having just relocated from, well… While appearing to be the TV perfect models from a time gone by, a time of perfect air and makeup, picket fences, single beds, strict social standards, etc. Wanda Maximoff and Vision are learning human ways. Because it's Marvel and they are not human, they are superheroes Scarlet Witch and Vision, tied to earth for reasons to be revealed later, and hinted at now, a gadget made by Stark Industries, a glimpse of a TV control room in living colour, the Commie threat at the kiddie fundraiser. They may be the most powerful characters in the Marvel world; the mention of Wanda's twin brother Pedro, killed by Ultron, rips the fabric of reality in suburbia, and hell breaks loose. Trials in subsequent sitcom worlds should lead to a hell of a meaty reckoning. WandaVision carries multigenerational appeal, the nostalgia of earlier Marvel and those silly old sitcoms, the meaning and purpose of superpowers, the impossibility of being one's true self in order to serve the greater good. WandaVision is an act of extraordinary imagination, rooted in the complex mythology of Marvel, designed to set nerds' pulses pounding. But it also offers a soft intro to the Marvel Cinematic Universe for those in the dark. There's much to charm and amaze in this surprisingly terrific and amusing series. Directed by Matt Shakman; Jac Schaeffer is head writer.
Make Up is a gripping character study of a teenager travelling to a Cornish seaside trailer park to join her boyfriend, played by Joseph Quinn. Molly Windsor who proved her acting chops in Cheat plays naïve Ruth; she arrives to a joyous welcome that simmers down to indifference. His demanding physical job takes him away from her and she suspects he's cheating. We are invited to draw our own conclusions because Ruth never comments on her situation, a fascinating choice that challenges us and reads authentic. She shifts and vibrates in tune with the sea and wind while feeling insecure and unseen. We see Tom only fleetingly and never deeply. The intensity of the end of season gloom infiltrates everything, her state of mind, her purpose, the natural world. It's poetic and has great atmospheric power and everything seems on the verge of collapse. Gorgeous cinematography celebrates nature's beauty and threat, as the camera gazes at people not always fully visible, through windows, grasses, sandhills, adding to Molly's emotional isolation. It's dreamlike with no added music, a slow burn, lifelike and profound, and utterly mesmerising; something special. TVOD Jan 19.
Eliza Schroeder's romantic comedy Love Sarah starring Celia Imrie, Shannon Tarbet, Shelley Conn, Rupert Penry-Jones, and Bill Paterson is a lighter than whipped egg whites concoction about women opening a bakery in Notting Hill. Shannon Tarbet is Clarissa, a young woman mourning the death of her mother who hopes to make her dream of opening a bakery a reality. Clarissa calls in the heavy artillery, her grandmother, a star acrobat back in the day who owned a circus and her mother's best friend and baking partner, to bring it to life. These women aren't close, but they loved Sarah so it's on. Another friend (Penry-Jones) is a next-level baker who joins the team and Clarissa becomes convinced he is her father. If you can see past the rows and rows of stunning baked goods, and it's a challenge, you'll find a sweet, gentle and hopeful take on mourning and moving ahead and the possibility of recovery from loss. Love, Sarah is lighter than air, like a big bowl of vanilla-scented whipped cream. TVOD.
The Dissident an important documentary from Bryan Fogel about the assassination of Washington Post journalist Jamal Khashoggi in 2018 will leave your jaw on the floor. Moving fast and furiously, Fogel sets up the far-reaching political background to the murder that took place inside the Saudi consulate in Istanbul, Turkey, at the behest of the Crown Prince of Saudi Arabia, Mohammed bin Salman bin Abdulaziz Al Saud, known as MBS. Khashoggi's crime? Speaking the truth about repression, political crimes and human rights violations inside his country. Once a part of SA's powerful elite, he was frozen out and relocated to the US and the WaPo. But he returned to the Middle East to collect proper documents at the consulate in Istanbul in order to marry fiancée Hatice Cengiz. She waited outside for him, from 1 in the afternoon until 1 a.m. Never saw him again. There's an important Montreal connection to the case. Khashoggi was collaborating online and by phone with 25-year-old activist Omar Abdulaziz to rip the lid off MBS' crimes; they would begin a network of international education. Fogel provides never before seen audio and video footage of the murder itself and the killers. Chillingly, MBS invites Omar home to have his own talk show. He wisely refuses. TVOD.
If you missed Never Rarely Sometimes Always, it's time to catch up. The heartbreaking story of a naive high-schooler who finds she's pregnant is told with profound, stark simplicity that multiplies the heartache. Little is said – what's to be said – as Autumn (Sidney Flanigan) scrapes together the cash to take a bus to New York from her rural Pennsylvania home and have an abortion. She is unable to talk to her parents, and her mother's abusive partner may or may not be the child's father. It's not discussed; there's little in the way of explication, just the grim realities of a secret trip to the city to do something momentous. Her cousin and close friend Skylar (Talia Rider) accompanies her, showing the concern and compassion of a person years older than she, silently carrying the big bag they brought, and Autumn is never self-pitying and shows only silent forbearance. They run out of money and have no food, or place to stay, and suffer indignities to get bus tickets home. Writer-Director Eliza Hittman's quietly devastating story doesn't shake off well, especially as young girls have made that same journey from time immemorial, and without help. On TVOD
Frankie Drake Mysteries, starring Lauren Lee Smith has begun its fourth season on CBC and CBC Gem, the companion piece to Murdoch's Mysteries, set in Toronto a decade earlier. Frankie's an imposing Harlow blonde with plenty of attitude and what it takes to claim her place as a women detective and business owner one hundred years ago. The new season opens with a scavenger hunt gone Pete Tong when one of the contestants is found murdered. He was a contentious sort and there were plenty of people who'd like to see him stopped. But murder? While solving the case, ahead of the police, her team stops to help a woman give birth! A Romanian Prince visits Toronto only to disappear, putting the local authorities on high alert. Frankie and her team visit underground jazz clubs for info and learn the Prince has run off with an actress. (Sound familiar?) Then the Daybreak Girls, the Kardashians of the day, social influencers of Roaring Twenties Toronto, who take a liking to Trudy, and the theft of a $30K bottle of wine. The fun never ends on this bright and breezy series.