By Anne Brodie
Netflix' superior miniseries Inventing Anna based on the true story of a massive fraud committed by mysterious German "heiress" Anna Delvey. starring Julia Garner, is a wild ride into the mind of a psychopath. Anna Sorokin or was it Anna Delvey landed in Manhattan from Russia via Germany in 2013 and immediately landed in well-to-do circles. She lived in conspicuous wealth, allegedly the daughter of a billionaire, but gave no information as to her life prior to New York. She was soon surrounded by hangers-on willing to foot her bills and serve attention on demand. Anna broadened her influence via glam Insta posts from far and yon, with the famous, and dressed and bejewelled to the nines. She claimed to be building a business, an elite social club and encouraged donations while rarely putting out money other than to tip those who would help her. She rarely paid for anything and was soon a Page Six darling and building connections with two of the world's largest banks. She was all of 26. Confusion as to her true identity and goals and even her unplaceable accent seemed to attract people, but soon she was found out and imprisoned. Manhattan magazine writer Vivian (Anna Chlumsky) was fascinated and approached her at Riker's Island prison for an in-depth interview. Vivian finds her beguilingly elusive, brainy, deeply rude and incredibly unusual, but Anna's not answering direct questions. Vivian hunts down former New York society friends and the web of lies begins to emerge; she stole a fortune, ruined lives and reputations but took zero responsibility. The question of Anna's character and background niggle still like mosquitoes on a humid evening. Well-made, nicely paced and filled with surprises – and those psychological reveals! Inventing Anna is an engaging series, well made and revelatory, with great pacing, so hunker down for 10 hours of WTF moments produced by Shonda Rhimes, and co-starring Arian Moayed, Laverne Cox, Kate Burton and uber-talented stage actor James Cusati-Moyer.
Alyssa Milano rose to prominence as a #MeToo and political activist in recent years and explores those themes as a women's justice warrior in Brazen on Netflix. Canadian Monika Mitchell directs this adaptation of Nora Roberts' novel Brazen Virtue the story of Grace, a renowned mystery writer investigating the murder of her sister Kathleen (Emilie Ullerup) when she feels police – including the handsome detective next door – Ed (Sam Page) -are missing the point. Grace's sister, a teacher who has been through a difficult divorce and custody battle asks her for help and she flies to her rescue. Kathleen is found murdered in her home, and it's revealed she moonlighted as webcam dominatrix Desiree, so the field of suspects widens significantly. And what ho! As Desiree trades in cameras, there is plenty of evidence, and her students may have caught wind of her side hustle. Grace manages to officially insert herself into the police investigation and outperforms them, with help – and warnings -from the handsome detective next door. Milano's spare, effective perf as a warrior for women's causes is deeply ingrained.
The Worst Person in the World, now streaming on Discovery + is balm for the January blahs. Renate Reinsve is Julie, a headstrong and, as chapter titles tell us, a narcissist. Writer-director Joachim Trier explores ten chapters with a prologue and epilogue in Julie's life clearly inspired, in style, by Woody Allen romantic comedies. Beautiful, curious and unsure of her career goals, Julie flits from medicine (too concrete) to writing to photography making excuses for abandoning each foray, paid for by her mother. Her social life, strangely without women friends, leaves her unsatisfied and constantly questioning what she gets out of it. She moves in with Aksel (Anders Danielsen Lie) who is 44 to her 29; it's ok for a while but a difficult trip to a country house with friends and his insistence that she has their child exacerbates her doubts and laser focus on her self-interest. A chance meeting with Eivind (Herbert Nordrum) when she crashes a party leads to an emotional affair – he's married, she's with Aksel so they enjoy teasing and not doing. She tells Aksel she wants out, he blames her father's lack of love for her disconnect and she moves on with joy and confidence. Great performances in this discomfiting romantic drama were made extra interesting by our doubts about Julie and enlivened by wonderful cinematic fillips. She runs across city streets (Oslo) to Eivind in an extended sequence in which time is frozen and the people she passes are motionless. Fabulously inventive, fresh and fun, especially as we have no faith in the protagonist. Special kudos to Reinsve for her stellar performance.
Adam Stilwell's The Free Fall starring Shawn Ashmore as Nick the husband of child bride Sara (Andrea Londo) sharing a home that's claustrophobically oppressive. Telegraphs claustrophobic oppressiveness big time, and although the set decoration, a wild pairing of Craftsman and Caveman is oppressive it's also kind of nutty and fun and frankly, that's what kept me watching. This tale is pure WIP formula with nods to cannibalism, garden horror and rusty crucifixes. Sara's troubled by nightmares of the axe murders of her parents, and other horrors as she cowers before Nick before attempting suicide. She recovers to find there's a Mrs. Danvers type keeping watch over her. And the most lurid dinner party in a long time. A cursed trifle with an unpleasant aftertaste. If only the plot lived up to the decor. TVOD.
Super Channel Fuse' new British limited series The Teacher available Jan. 16th is a slightly better option starring the wonderfully versatile Sheridan Smith. The four-parter looks at the fate of Jenna a popular and gifted teacher accused of a terrible crime just as she is promoted. She doesn't know if she is guilty because the alleged events took place when she was in a deep depression and on a bender early one morning at a disco. Lately, she's been acting out waking up drunk with strangers. She's accused of sexually abusing a young and troubled Kyle (Samuel Bottomley) at the disco and believes it may be true even though her values would normally prevent such a thing. To protect the 15-year-old, Jenna pleads guilty. But something is off-kilter – she apologises and realises he was lying and that she may be the object of a conspiracy. A fellow teacher wages a campaign against her, an old colleague, fired for abusing students years earlier harasses her, she's bullied by teens and her unsupportive father is emotionally abusive. She starts asking questions at the disco where everything was set in motion as she tries to pull herself out of this somewhat self-made personal hell. Again, Sheridan's a terrific actor who can pull off this tawdry tale with elan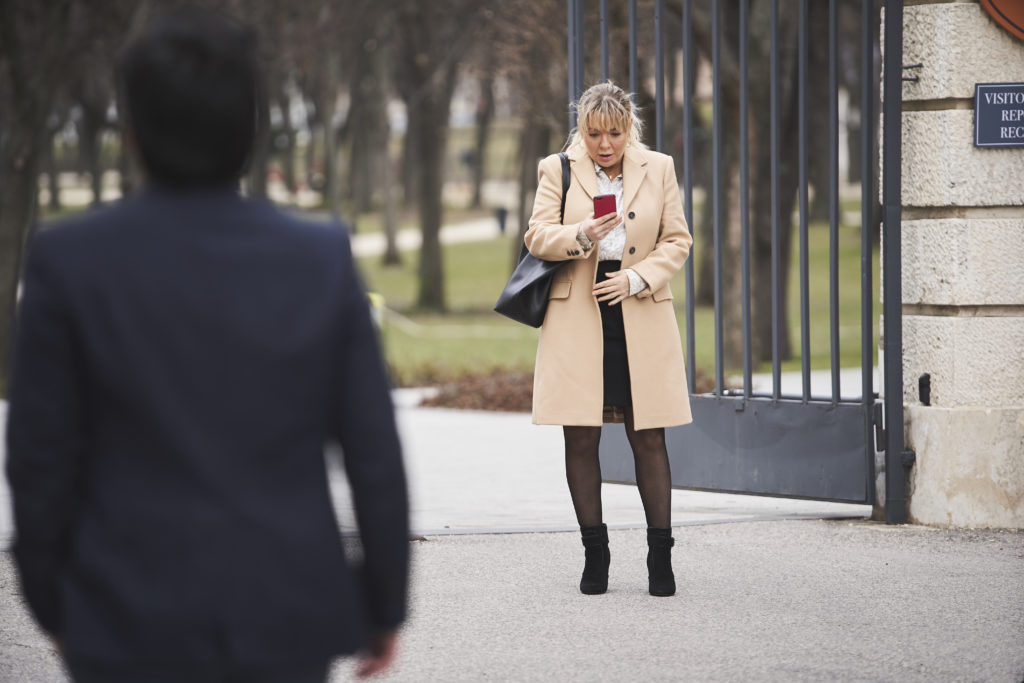 Theatres are closed in Ontario and other provinces so many distributors finally come around to digital releasing. TIFF invites us to look back to the fall with TIFF '21 favourites now available on https://digital.tiff.net. Kristen Stewart's milestone performance as Princess Diana in Spencer follows her in crisis, over two days celebrating Christmas with the Royal Family at Sandringham.
Danis Goulet's dystopian thriller Night Raiders looks at the damage done in a future time when children are removed from their families to avoid government capture and enslavement. Stars Máijá Tailfeathers, Brooklyn Letexier-Hart and Amanda Plummer.
The stunning four-hander The Humans looks at Thanksgiving as a small family gather in an apartment that has destructive psychological power over them. Astonishingly great, starring Amy Schumer, Beanie Feldstein, Steven Yeun, Richard Jenkins, June Squibb and Jayne Houdyshell.
Films We Like returns to the virtual cinema with the Lithuanian doc The Jump by Giedrė Žickytė, a documentary on Soviet sailor and defector, Simas Kudirka during the Cold War. On Thanksgiving Day 1970 Kudirka escaped a Soviet fishing boat and swam the icy waters to an American boat to freedom. But the Americans returned him to the Soviets. The now 86 year old takes us through his harrowing experience.
Warners has accelerated its Premium home release of The Matrix Resurrections, starring Keanu Reeves and Carrie-Anne Moss as Neo and Trinity available on TVOD for $30 for premium purchase and $24 premium rental.
And don't forget CHCH in Hamilton runs retro programming all day long – Family Ties, Andy of Mayberry, Maude and more, just the thing to forget you're living in the third year of a worldwide pandemic.