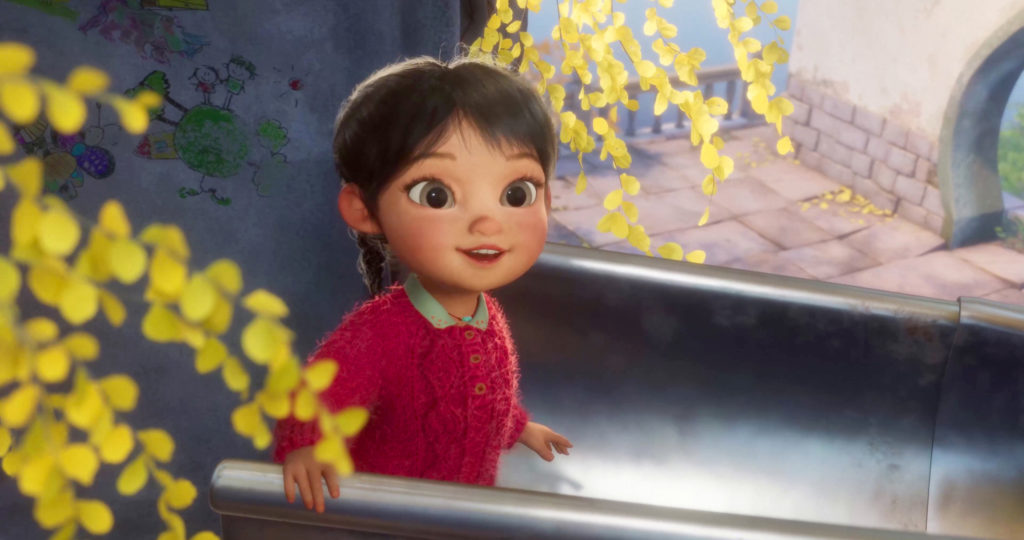 By Anne Brodie
Three Oscar winners pool their resources to bring to life the deeply dark serial killer drama The Little Things, written and directed by John Lee Hancock. Denzel Washington is Deke, an ageing small-town detective kicked out of LA some years earlier in disgrace, Rami Malek is Baxter, an upstart LA detective, and Jared Leto is Sparma, a twisted empty shell of a human being under suspicion for multiple rape/murders bearing the same m.o. Deke and Baxter don't mix but close in on their elusive target. Deke warns Baxter "the little things will get you caught" in police work and a killer's inattention, a prophecy that proves true. Old fashioned footwork leads them to an effete hardware store worker. The gritty and atmospheric tragedy got under my skin; the dark presence of a killer is palpable in every frame. A horrifying opening sequence sets us up for a dark ride that gains momentum to a horrifying final twist. WB HBO Max and select theatres.
Fisher Steven's quiet gut-punch Palmer stars Justin Timberlake as a highschool football star home after 12 years in prison. He moves in with his loving grandmother (June Squibb) and ponders how to move forward, taking in what it is to be free and not free. Living in a trailer on Grandma's property is a young drug addict (Juno Temple) in an abusive relationship and her seven-year-old son Sam (Ryder Allen). Grandma and Sam have a tight bond; he lives with her during his mother's many disappearances. Palmer's taken aback by Sam's love of TV fairy princesses, makeup and dresses ut admires his resilience. Sam's bullied and beaten by schoolmates and by adult men. But he's bright and charming and positive. Palmer takes a janitorial position at his school to keep an eye out. Things change rapidly when Grandma dies, calling on all of Palmer's resolve to give Sam and himself a life. Steven's direction is natural and organic, and subtle, things are left unsaid, giving space to the film's emotional heft, telling a story that could have collapsed under sentimental weight. Kudos to Timberlake who nails humanistic restraint and Ryder whose sweet presence brings him close to our hearts. Stevens' choice to keep it low key pays off. Apple TV+.
Naomi Watts produced and stars in Penguin Bloom the true story of a family in crisis healed by a bird. As unlikely as it sounds, it happened in Australia. Watts is Sam Bloom, a wife and mother of three boys whose family vacation in Thailand takes a life-altering turn. Sam looks at an ocean view leaning on a railing, which gives way; she falls and breaks her back. She's paralyzed from the waist down, struggling to function physically and mentally as the family confronts their sense of guilt. It's a desperate situation. One day the eldest son finds an injured magpie on the lawn. He takes it inside against his parents' wishes and raises it. Sam's bitterness extends to the bird, but soon, its amiable curiosity wins her over and a bond is made. The darkness begins to lift thanks to the bird, and Sam reclaims her life. It's heavy on the treacle but moving, nonetheless. Props to bird handler Paul Mander, whose eight avian "actors" steal the show. Directed by Glendyn Ivin and based on the Book by Cameron Bloom and Bradley Trevor. On Netflix
Quote from Netflix: "The Crown" may be on hiatus, but Netflix will never run out of British period pieces with well-regarded actors". I'm down with that Netflix. Case in point, The Dig, based on a true story, set in rural Suffolk, England, 1939. Landowner Edith Pretty (Carey Mulligan) believes there may be historically important artifacts on her land and invites archeologist Basil Brown (Ralph Fiennes) to undertake an ambitious dig. A treasure is indeed found, a 27-metre long ship buried with its owner, a great man, a warrior or king, so big it would have required hundreds of men and teams of horses to drag it over logs from the sea. Initially thought to be Viking in origin, Brown finds out it's much older, Anglo Saxon, and it's filled with gold jewelry, plates, coins and weapons of the time. Known as the Sutton Hoo treasure, it is one of the two greatest archeological finds in Britain. Mingled with the story of the discovery, excavation and the fate of the treasures is a wealth of personal stories of the team. But they pale in comparison to the momentous discovery. It was on the eve of WWII so the treasures were locked away in a London underground station for safekeeping. They were finally shown to the public nine years after Edith's death.
Amazon Prime Video's excellent anthology of five full features Small Axe is an ambitious work from Steve McQueen on the history of London's West Indian community between 1969 and 1982. Mangrove, the first feature, concerns a brutal racist police campaign against a family-run restaurant in Notting Hill. Constant raids, arrests and surveillance were carried out with impunity against Blacks. The police' casually wicked acts including 9 raids in four weeks but only served to inspire activism, which led to arrests and a landmark trial. It was a tipping point in the nascent civil rights movement in the UK. Shaun Parkes who plays the focal character, restaurant owner turned activist Frank Crichlow says he dreamed of playing him. The police and the presiding judge symbolise the worst of systemic British racism but the Mangrove Nine fund a woke white lawyer with a burr under his saddle. Note: Mangrove became a gathering spot for celebrities including Jimi Hendrix, Nina Simone, Bob Marley, C. L. R. James, Lionel Morrison, Norman Beaton, Vanessa Redgrave, Colin MacInnes, Richard Neville and Tony Gifford and police continued to harrrass the community for twenty years.
Brits are masters of the murder and investigation series, and if you saw The Bodyguard you'll want to make note of the BritBox original series The Pembrokeshire Murders launching Feb 2. Three episodes follow the investigation of a horrific cold case, true-life crimes that rocked Wales in the '80s, two unsolved double murders and two sexual assaults near Dyfed-Powys. DS Steve Wilkins (Luke Evans) reopens the cases in 2006 hoping cutting-edge technology will reveal the serial killer. Wilkin's dedicated team pores over evidence files searching for physical links in DNA and fibres and an old TV game show in which he appeared and presto! A man imprisoned on burglary charges is the killer. He'll be out soon, so they must work fast to create an airtight case. They locate the son he abused and take a chance on a local TV crime reporter to create a ruse and lay the foundation for a sting. Keith Allen as manipulative suspect John Cooper is absolutely nerve rattling; what a performance! Additionally, BritBox offers an hour-long documentary on the actors, real people and police efforts to bring John Cooper to justice in The Pembrokeshire Murders: Catching the Gameshow Killer. #Chills.
Want to feel good? We have just the thing for you and it's only nine minutes long. It will open your heart, bring a tear and make you smile. Windup from animators and creators Yibing Jiang and Jason Keane using the Unity process is a simple and beautiful wordless short on YouTube that will make it all better. State of the art technology used to create the short allows such fine detail you'd swear at times the little girl seems real. She lives with her father in her home in China and is recovering from an unspecified illness. She sees the sadness in her father's face. Music is the key. Here it is. You are welcome.