At the tender age of 15, I found myself in my first serious relationship during my sophomore year of high school. What made our bond special was our shared love for laughter – we laughed until our sides ached and we couldn't breathe. It was intoxicating to feel so accepted, loved, and free to talk about anything and everything. Of course, like any young couple, we had our share of wild and crazy times, but they were no more or less than I would have had without him.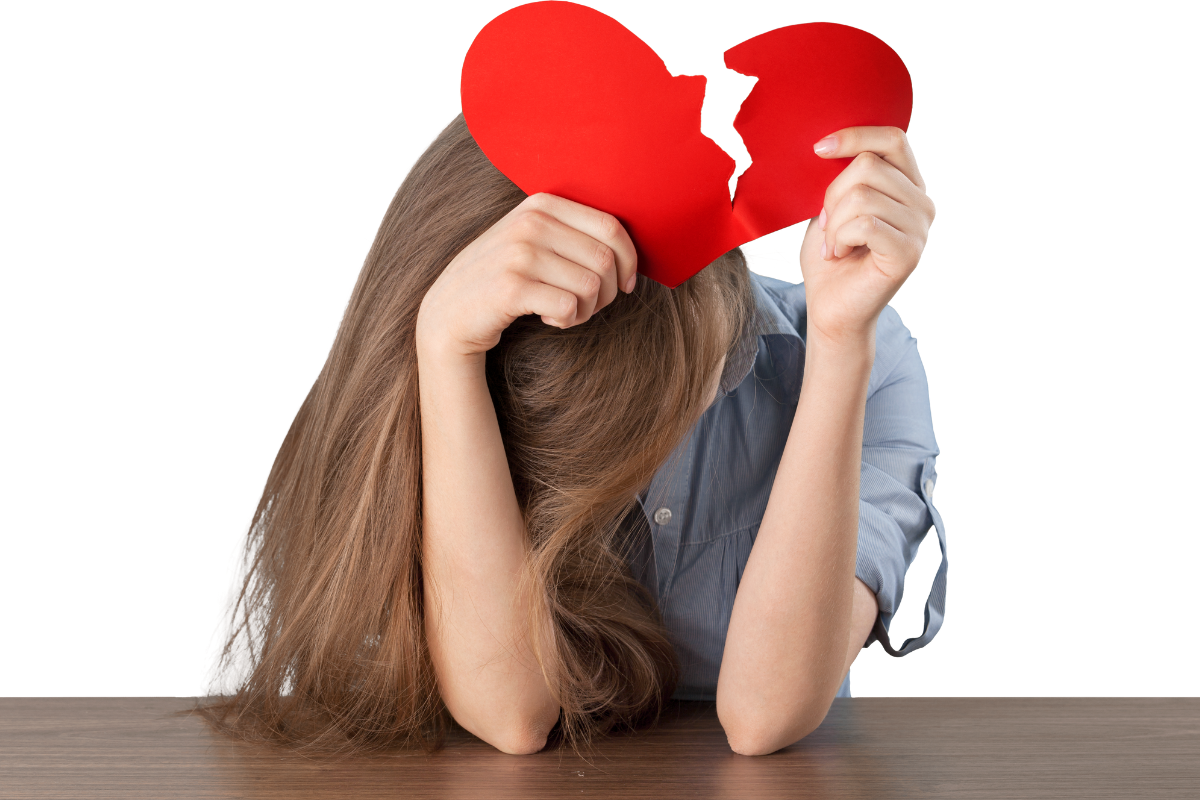 Two years had passed since my boyfriend graduated and he was now working full-time, preoccupied with considering his next steps. I couldn't help but notice how planning our future together seemed less and less of a priority for him. As a result, our once happy relationship began to derail, and I found myself clinging to it like an eight-armed octopus, desperately trying to hold on to the one thing I thought I couldn't live without.
My insecurities were at an all-time high, and I was unconsciously searching for evidence that I wasn't lovable. To make matters worse, he had his own group of friends, including one girl who set off alarm bells in my head. Despite his plausible explanations, my gut told me there was more to their relationship.
The final straw came when I saw pictures of them together on display in his room. I knew he had been lying to me. I confronted the girl, telling her that what she was doing was wrong, and that I wasn't stupid.
As my high school graduation drew near, my dream of attending prom with my person, my safe place, was slowly slipping away. One day, as I was driving home from school, I saw that his car was parked in the driveway. My spidey senses kicked in, and I knew something was up.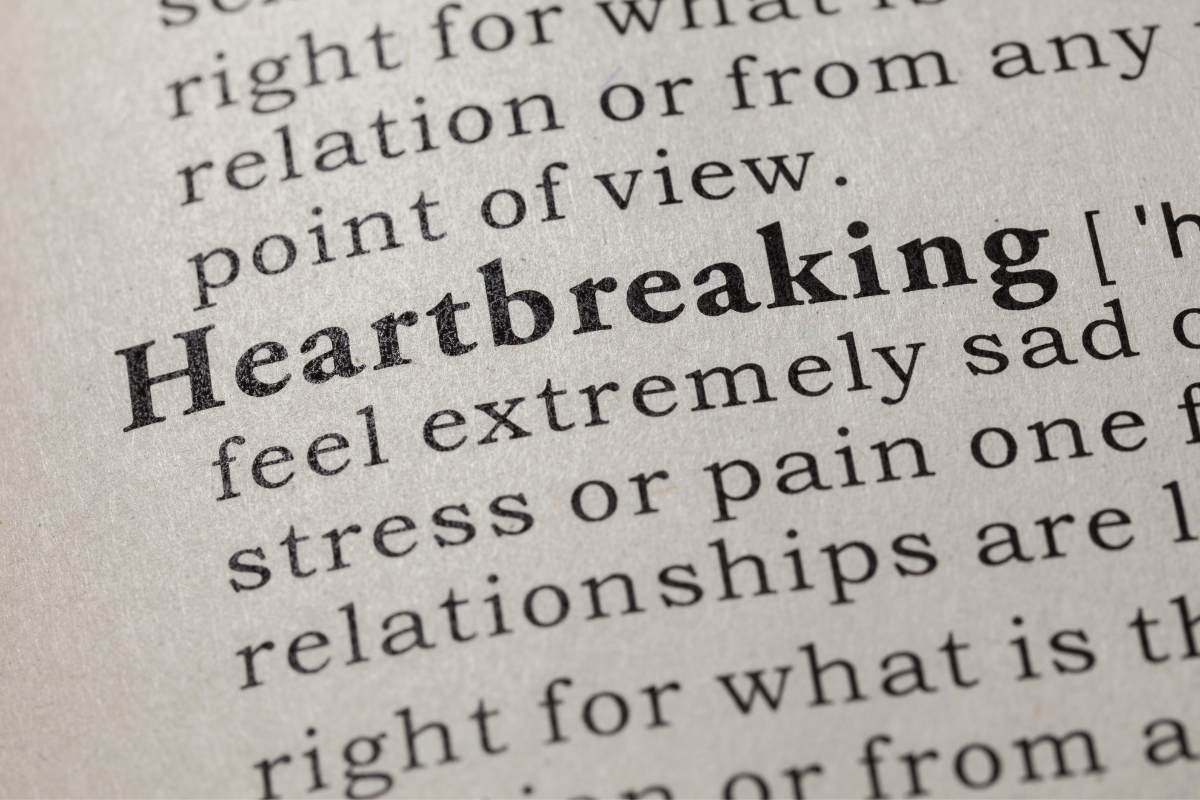 My intuition had led me straight to his doorstep. As I approached the brown wooden steps of his house, I strained to hear any voices, my heart pounding with anticipation. A part of me hoped my suspicions were unfounded. But as I reached for the doorknob, I realized to my horror that it was unlocked. With a deep breath, I steeled myself and pushed open the door.
There, in the living room, was my everything: my boyfriend, my person. But he wasn't alone. He was tangled up in a naked embrace with that girl – the one who had set off my spidey senses. I stood there, frozen, in complete shock and disbelief.
The pain was overwhelming – I felt crushed, devastated beyond words. For the next two weeks, I spent most of my time at my best friend's house, where I cried my eyes out and received comfort and support from her and her mother. School and sports were the only distractions from my heartbreak.
Normal conversations about my boyfriend and our prom plans were met with awkward silence, shattering my heart all over again. People looked at me with pity as the news of my breakup spread. Worst of all, I felt like I had confirmed my worst fear: that I was unlovable, unworthy of respect and kindness. I felt like used goods that no one else would ever love.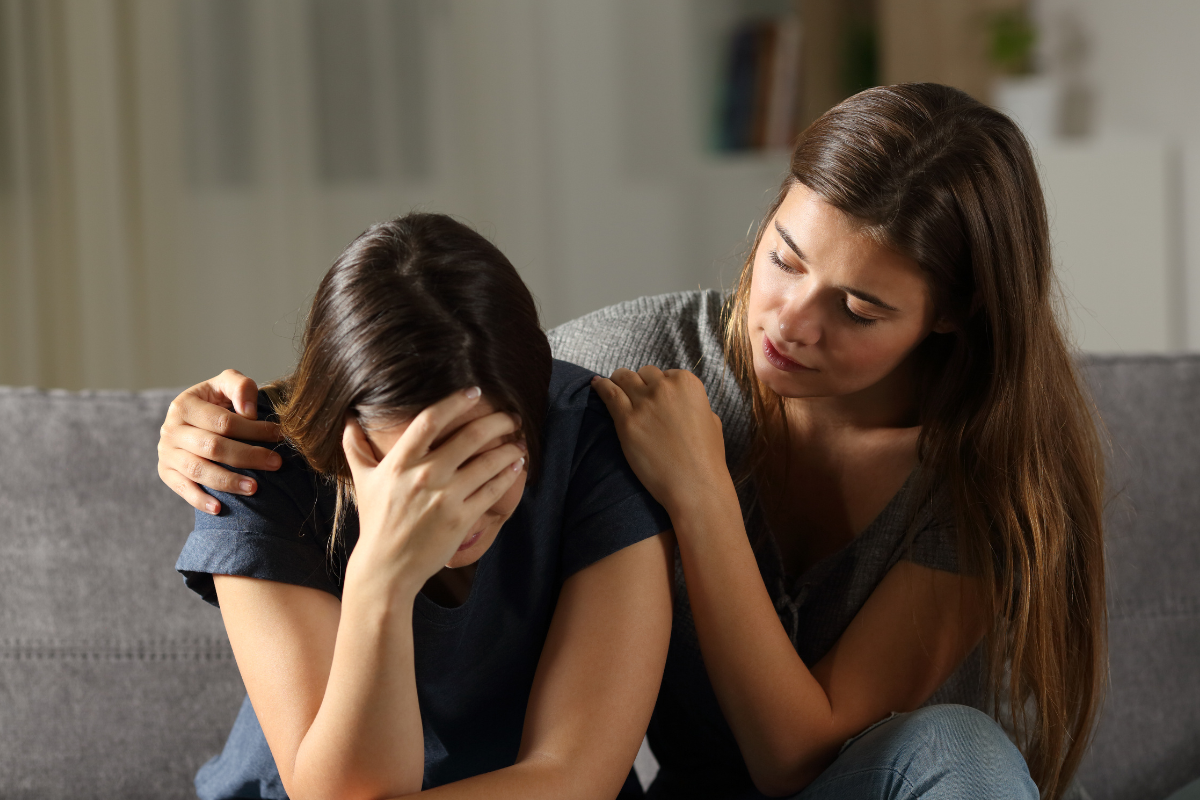 Breakups are incredibly tough, whether it's a romantic relationship or a friendship. If you want to support your teen through this painful process and help them find healing and wholeness, it's important to understand these key points:
You can't rescue your teen from their pain, and trying to do so only hurts and invalidates them. This makes the situation more about you than them.
Grieving isn't a linear process, and it can come and go without warning. Let go of trying to check off boxes or fit into a specific timeline.
Labelling your teen's feelings as "dramatic," "fatalistic," or "attention-seeking" is also hurtful and invalidating. Even if you don't understand or agree, your teen's feelings are real and valid. This relationship was as far as they could see on the horizon of their short life, and it feels like the end of the world to them.
What to do:
Be an active listener. Try not to interrupt or correct your teen while they're talking, and avoid making judgements or trying to fix things. Instead, allow them to express themselves without fear of being invalidated.
Validate your teen's feelings and show empathy. This helps to create emotional safety and can calm their nervous system during a difficult time.
Offer to do an activity together that your teen loves. This can be a welcome distraction, but it's not about denying their feelings or buying expensive gifts.
Share your own relationship experiences as a point of reference, but only after your teen has finished sharing and has found a calmer place. Remember, this is not about giving advice, but rather providing support.
Admit when you don't know what to say. It's better to be honest and vulnerable than to pretend you have all the answers.
What not to do:
Don't talk badly about your teen's ex to make them feel better. This may not be helpful, and could even backfire if your teen still has feelings for their ex.
Avoid trying to shift your teen's perspective by reminding them of all the positives. This can come across as dismissive of their feelings and experiences.
Don't tell your family and friends about the breakup without your teen's consent, and certainly don't use it as a conversation starter during holidays or social events.
Refrain from comparing your own experiences to your teen's situation and offering unsolicited advice.
Lastly, remind your teen that their worth and value as a human being are not defined by what others do or say. Encourage them to reflect on their thoughts and beliefs about themselves over time, and support them in rewriting their own story.
If you're looking for a safe and supportive community of parents who are going through similar experiences, consider joining The Empowered Parent Community. You'll have access to daily posts, semi-monthly LIVE Q&A sessions, and exclusive mini-training modules to support you on your parenting journey. Plus, you can try it out for free during your first month! Click below to learn more.