Presented by RBC
Ivy Richardson (she/her) is of Nuxalk, Gusgimukw and European ancestry. She is the founder of Red Girl Rising, a wellness through movement initiative and Team 700, BC's first competitive Indigenous youth boxing team. She also is the co-founder of Matriarch Resistance which is a new initiative created in a direct response to MMIWG2S, the program is rooted in sisterhood and empowering Indigenous women and femmes. Ivy has lived experiences as an athlete competing in boxing at a national level. She also has a degree in physical education and is a certified boxing level 1 coach, yoga teacher and personal trainer. Her greatest passions in life are movement and community. She is dedicated to fusing these passions and bringing forward safe, accessible and empowering movement programs for all.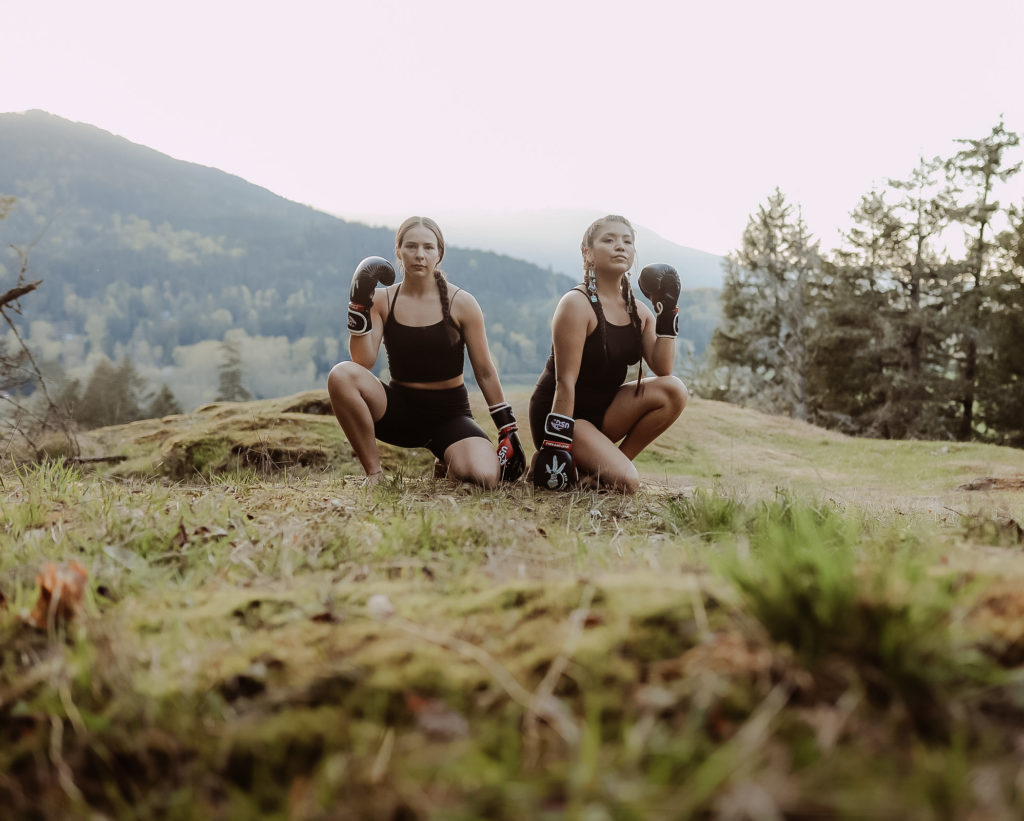 Lisa Kenoras is a former student at the University of Victoria majoring in Indigenous Studies and minoring in Political Science from the Secwepemc'ulecw. (People of the spread-out lands) She grew up on Splatsin's traditional territory in Enderby B.C but moved to Victoria to learn about her Wsance traditional ways. She self-identifies through the Secwepmc'ulecw and Wsanec and the continued engagement with family, community, and relation to land resurgence and governance. She finds strength in reclaiming self-determination through revitalizing culture and language practices. Her responsibilities are dedicated to grassroots and social justice movements for Indigenous communities. She's the co-founder of the recent launch of Matriarch Resistance, inspired to create safe spaces for Indigenous women and femme communities, while bringing awareness to violence against women and MMIWG2S. Empowering Indigenous women and femmes through self- awareness, self-identity, and self empowerment.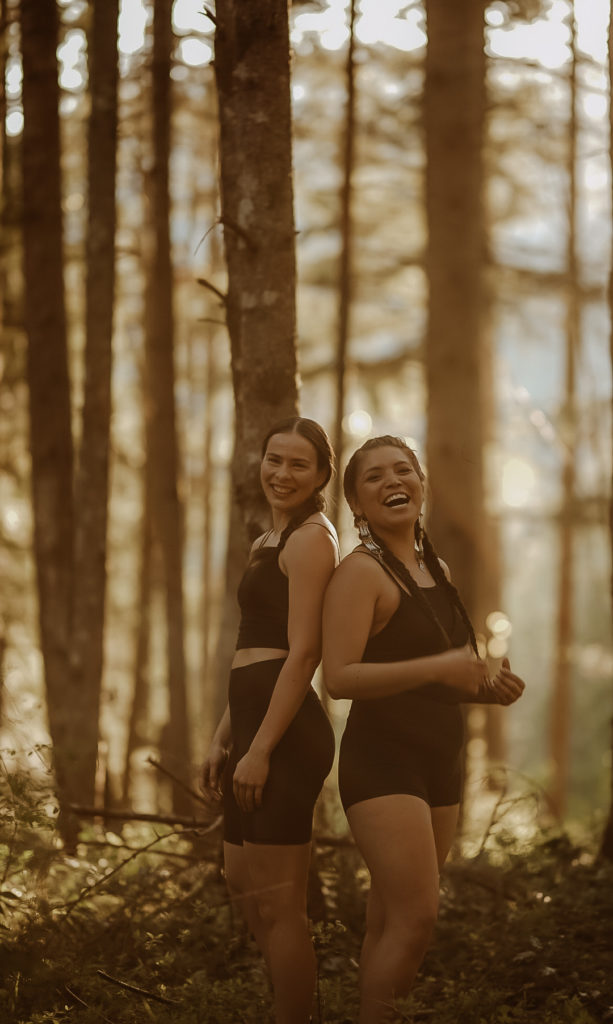 What is the key thing you feel women should know about Red Girl Rising?
Ivy – Movement supports us to embody living every day like a ceremony, to walk in a good way through this life. Movement is medicine. Power in coming together and sharing our strengths. We keep us safe. All programs aim to support this.

Lisa – Matriarch Resistance is founded on empowering Indigenous women and femmes through sisterhood relations, connection, and movement. It's time to pick up our medicine. Collectively holding each other up in our strengths and power. We Keep us safe.
What did you want to be when you grew up?
Ivy – A ballerina or a boxer!
Lisa – Growing up I always knew I wanted to work with people in community. I loved helping my mother and grandma in the garden, later this led to my deep connection with traditional knowledge keepers. These relationships shaped my relationship with the women and Matriarchs in my life.
What led you to the path you're on now?
Ivy – Everything that I have experienced prior to this moment led me to be here, but I believe it was my mom's love and strength that guided me here in the best way possible.
Lisa – Many events and situations led me to my path I am on now but viewing the world with an Indigenous perspective has always been the root of it all. I grew up on a small reservation as child with my all my relatives and community members, learning that we are collective people who all carry gifts. I left home at a very young age when I was 16 years old trying to figure out the world on my own, through life's experience I learned fast what not to do. It wasn't until my early 20's I started to reclaim my Indigenous culture along with going back to University and reconnecting with my family. It was through the culture, family, education, and healthy living I stood in my power.
Who do you look to for inspiration or mentorship?
Ivy – I look to my mom for inspiration and mentorship. She is the strongest women I have ever known. Despite the trials she has faced and endured she still radiates love to everyone who she shares space and energy with. To stay loving in a world that tried to harden you is great strength. She gives me hope to keep going and grounds me in what's important.
Lisa – Throughout life I looked for inspiration in what made me feel heard and loved for who I am. The influence of the way others can positively affect my life has been through the influence of storytelling. Finding myself through the eyes of someone else or someone I look to for motivation is what brings inspiration. I never had the influence of mentorship until I almost graduated high school and then again when I started reclaiming culture and ceremony. It was inspiration that got me through life's difficult times but the support of mentorship that encouraged me to take responsibility for my own life and success.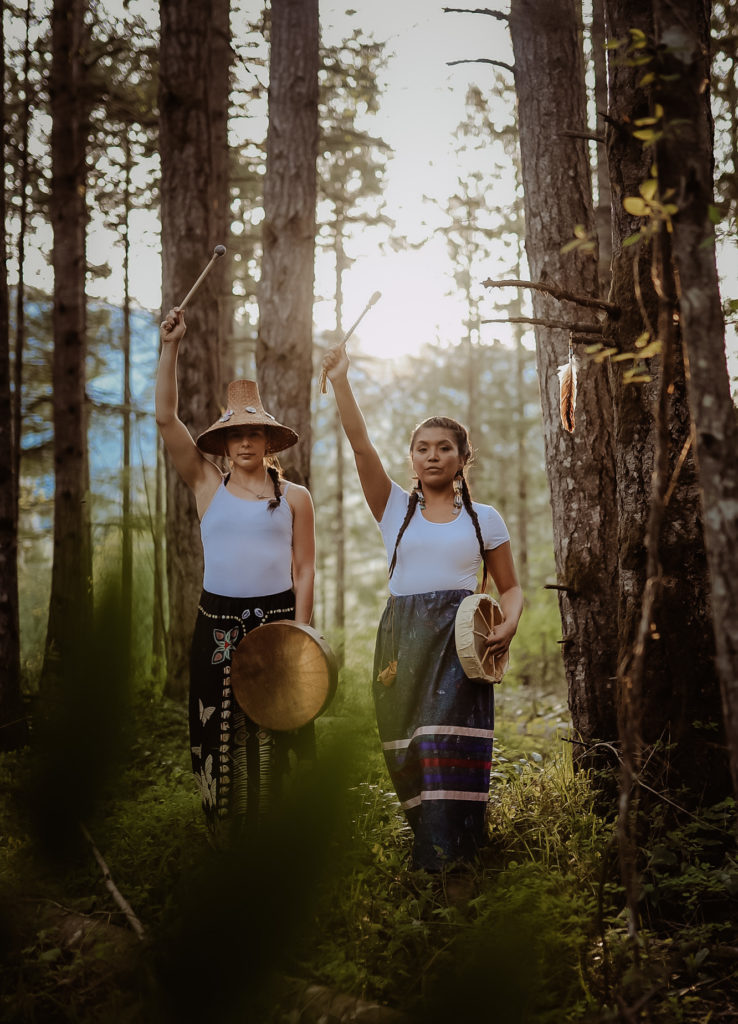 What has been the biggest hurdle in your industry?
Ivy – I want to say being a young Indigenous female in a male dominated industry has been a hard hurdle to jump and my own self-doubts that my abilities aren't enough.
Lisa – The biggest hurdle in this line of work is learning to decolonize and (de)center the intergenerational colonial systems. To focus the future in restructuring a space for Indigenous women leadership, who upheld and valued beyond Indigenous communities but internationally. The statistical fact that Indigenous women are 3X more likely to face violence than non-Indigenous women, that Indigenous are falling through the crack of this country.
What makes a great leader?
Ivy – A great leader knows when to lead, when to walk beside and when to stand behind. A great leader empowers you to find your gifts and be your own leader.
Lisa – What makes a great leader is someone who is collective in their decisions and understands that the choices we make today will live on and affect the next generations after us. Being collective is understanding that every person deserves to be heard, protected, and appreciated.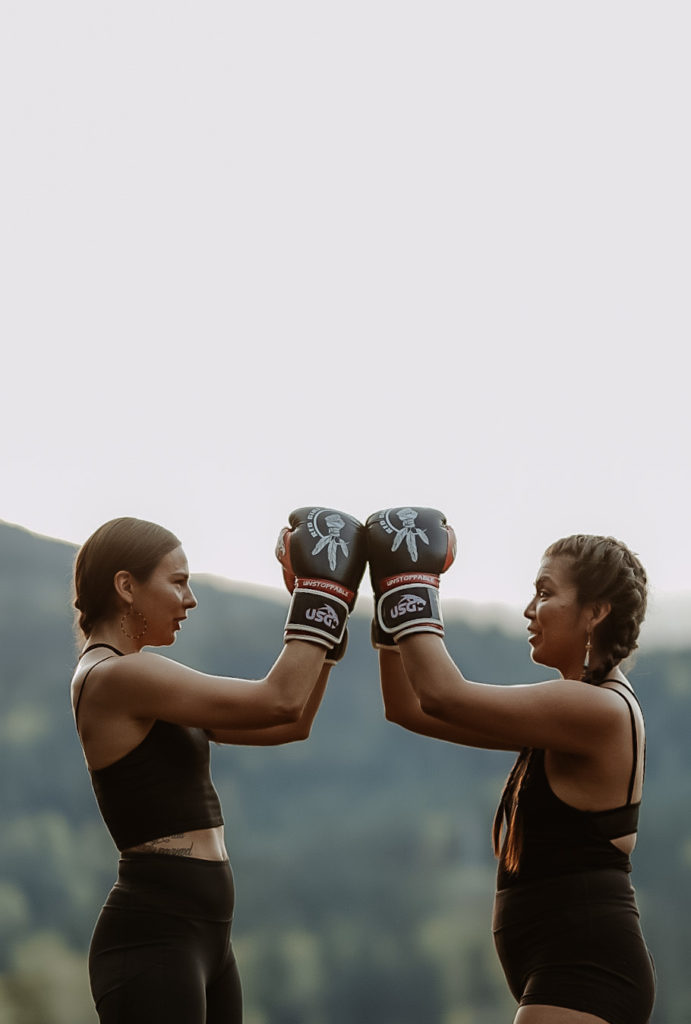 How does your job affect your personal life?
Ivy – I find I am still very much seeking balance in my life. Much of my time goes to my work so I don't have much of a personal life currently. I am working towards finding some more time for me and my loved ones though.
Lisa – The passion I have for what I do goes beyond feeling like a job, I find myself engaging in this work throughout my studies and research in school. Matriarch Resistance is has been built off my research and dedication in Indigenous women feminism and grassroots. My life has only begun with the support and love I get from running this program as a co-founder.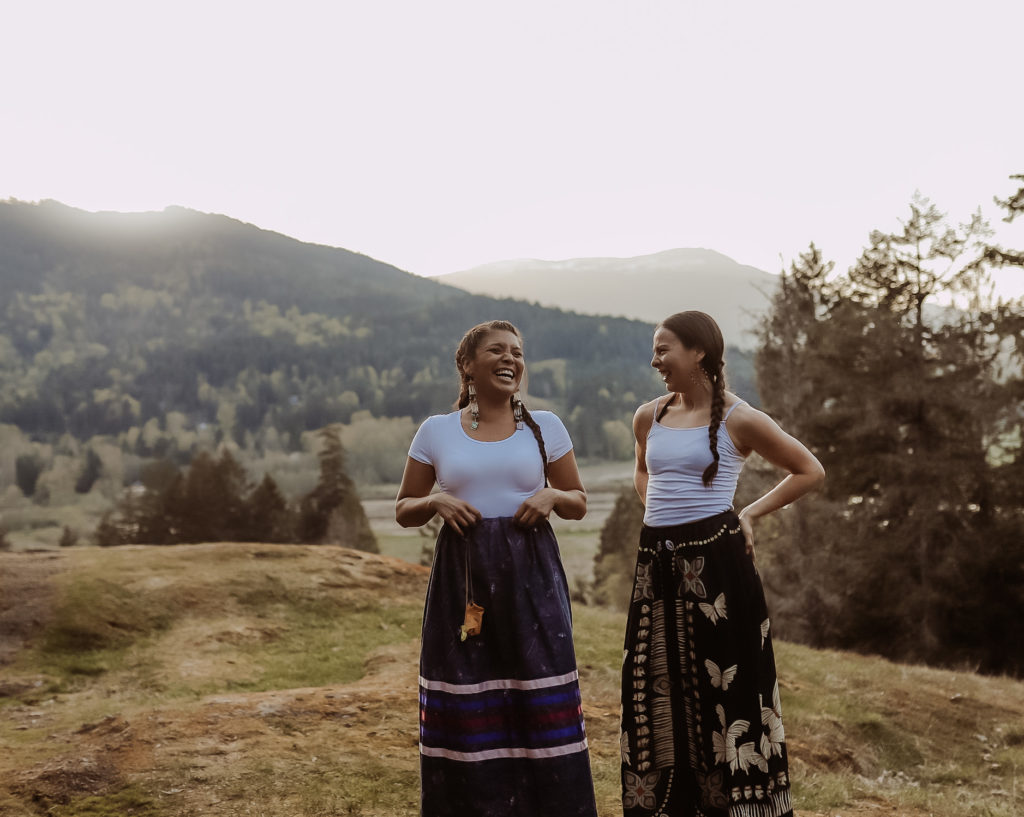 How do you beat procrastination?
Ivy – Sometimes I don't! Most of the time though procrastination isn't much a problem. I love what I do and I find joy in most of my work which makes it easy to spend time on.
Lisa – The best way I beat procrastination is creating short- and longer-term goals for the week, month, and year. Staying motivated and focused on what needs to be done but understanding that it is okay to take a step back and listen to your body as well. Its important to have balance stay productive and live a life you love.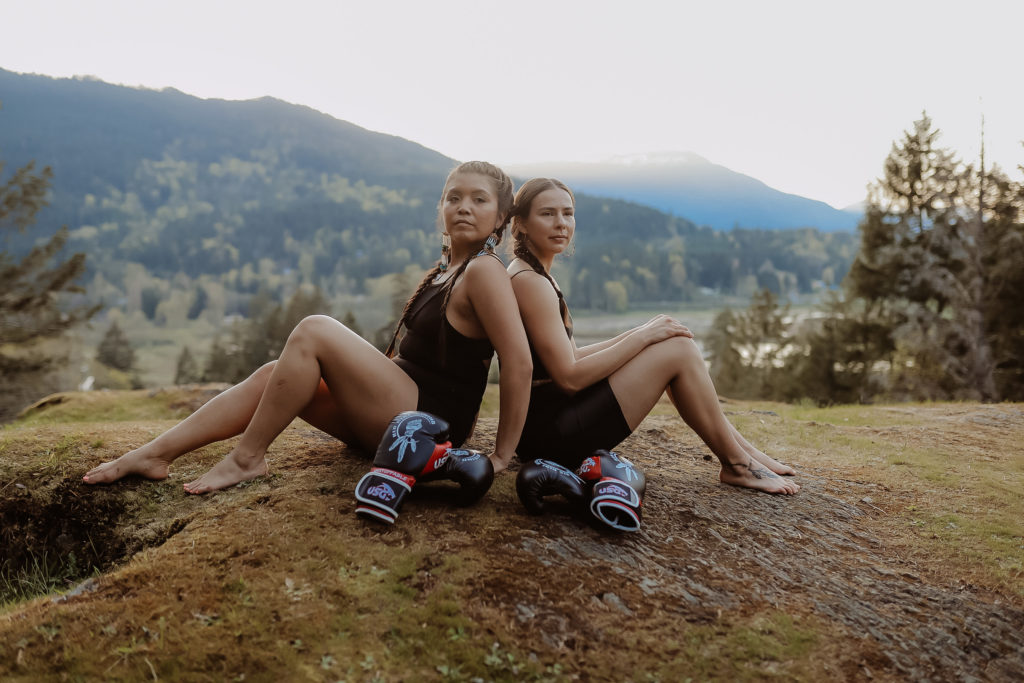 What are you doing right now to ensure your future growth and development as a leader?
Ivy – I am staying open. I am listening. I am learning. I am seeking mentorship. I am reaching out to others for support acknowledging I can't and shouldn't have to do this alone.
Lisa – To ensure a future of growth and development I engage within my culture, language and ceremony as
much as possible and make it a priority. It is my responsibility to carry on these traditional teachings and protect the land for future generations; and for the day I have my own family. The role I play in being a granddaughter, daughter, sister, niece aunt, cousin, and friend deserve different parts of myself. The practice of my culture and leadership is to ensure I am fully present with life through a clear mind and heart, next month will mark my 4th year of sobriety. My focus and dedication right now is to finish my B.A. degree within the next year and half from the University of Victoria as the first woman in my family to graduate university.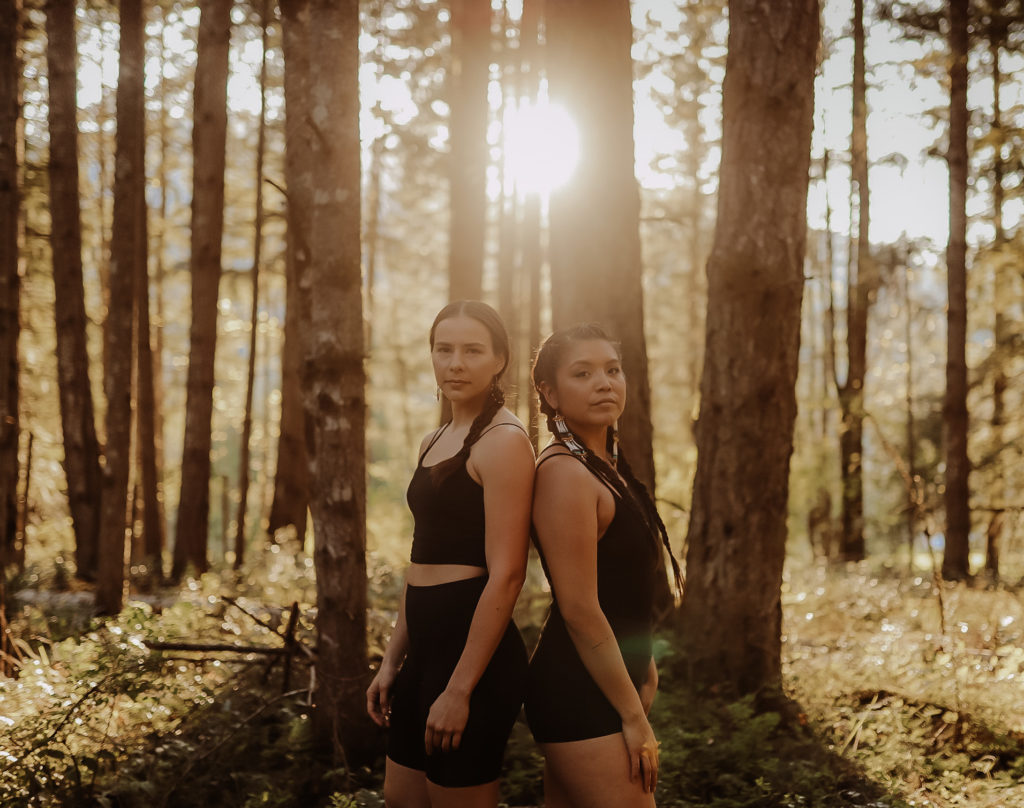 What part of your job causes you the most anxiety?
Ivy – Having to be the face of my business. I am an organizer and love being behind the scenes and making community connections but having to speak for myself and my company and being in front of a camera gives me great anxiety. The more I do it the less anxiety comes.
Lisa – To be completely honest I have developed anxiety throughout my young years and just learned to understand what I need in those moments. But I guess I wouldn't say anxiety, I overthink in the terms if I am making a difference for others in the world, I question myself in more ways than one. I get overwhelmed in this work knowing that I cant save everyone but reminding myself that I can change one heart at a time.
What's your favourite song by a female artist. Why?
Ivy – Lauryn Hill – Cant take my eyes off of you. Although Frankie Valli sang this song originally, I am in love with Lauryn Hill's version. She is a bad ass and her voice, and this song are dreamy. I'm a hopeless romantic!
Lisa – My favourite song is Superwoman by Alicia keys. This is empowering for all women whether you are a mother, daughter, sister, friend, or simply just a beautiful woman who needs to be reminded of just that.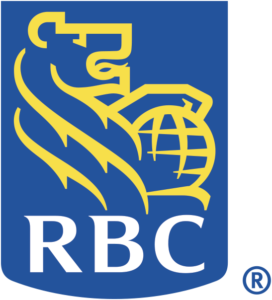 What She Said is proud to partner with RBC to highlight great Canadian entrepreneurs. RBC is here to support you through digital-first solutions, advice and services that go beyond banking. To help realize your true potential. Because owning a Small Business takes something special. That's why RBC is behind you every step of the way. Visit RBC.com/business.