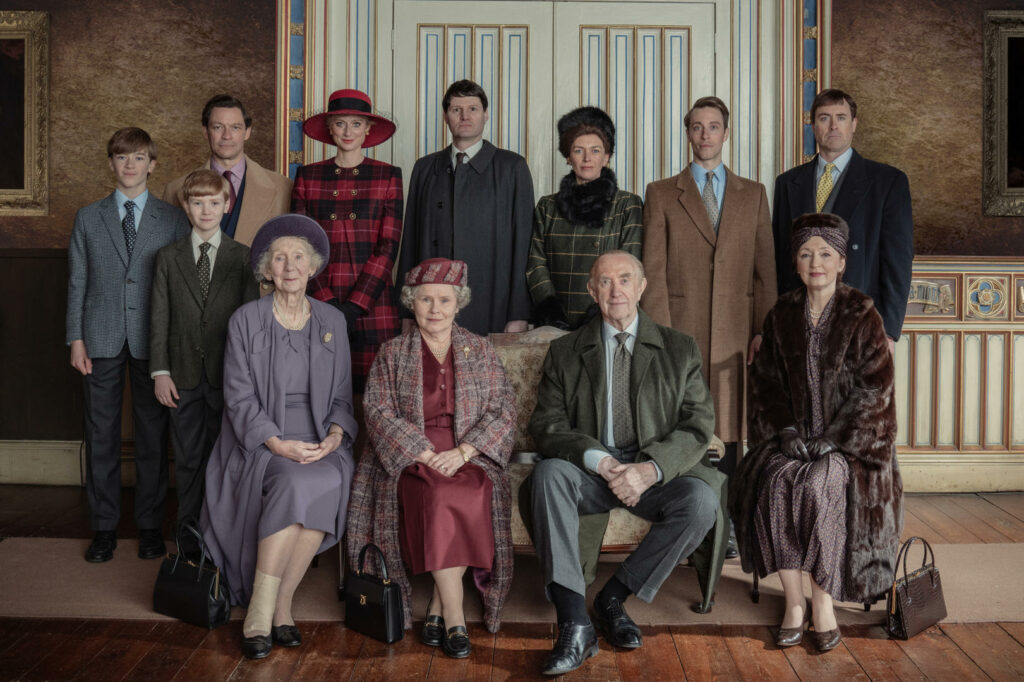 Fans await the arrival of the fifth season of The Crown, particularly in light of the passing of Her Majesty Queen Elizabeth II and last year, Prince Phillip. This season, we are in a turbulent time. The divorce of the Queen's children, the difficult relationship between Princess Diana and "The Firm", growing tabloid scrutiny, and a host of problems known and unknown to us. The cast – Imelda Staunton as Queen Elizabeth, Jonathan Pryce as Prince Phillip, Lesley Manville as Princess Margaret, Dominic West as Prince Charles, Elizabeth Debicki ad Princess Diana, Jonny Lee Miller as Prime Minister John Major – spoke with international journalists this morning, the day before the series' release tomorrow on Netflix. What She Said' Anne Brodie was there.
Imelda Staunton on playing an apparently passive Queen:
As a performer, it's challenging to play such a person. Holding it in, whether it works or not, that's the hardest part. It was a wonderful acting exercise, some days I got it and other days I didn't, the writing is 80 percent. The challenge is getting the audience to come inside and see what you're feeling without showing what you're feeling. In this family, we are locked and contrived, but Morgan was trying to give us life inside that confinement, and it was very satisfying. These are people the world knows, you are not those people but you have to make your best effort, and know how to be restrained. The Queen stayed the same all the time, and that's part of why they admired her. She was not trendy -this is what I am and who I am. It's what people want and recognize and they feel they know her. She didn't alter.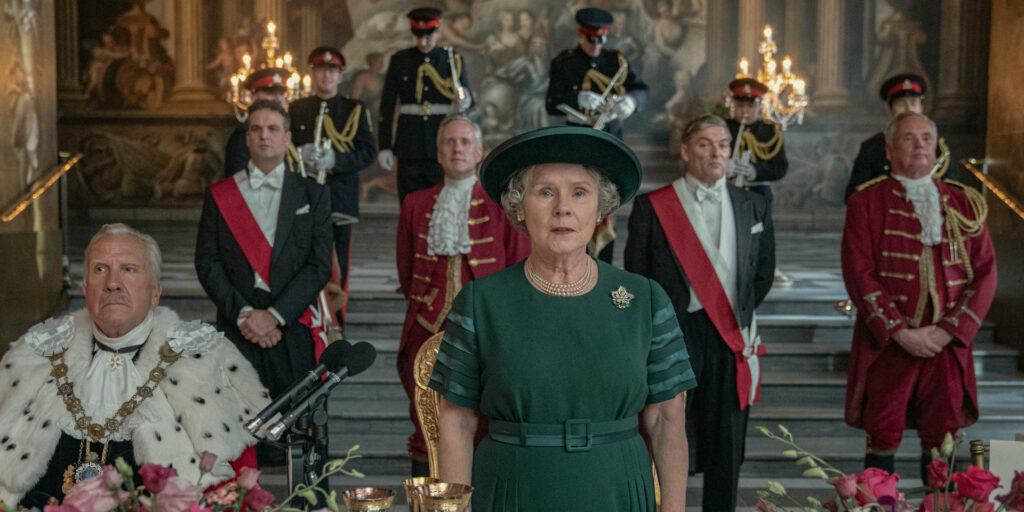 Elizabeth Debicki on playing Princess Diana, an icon:
I was definitely nervous, it felt like an enormous responsibility we are supported by people who understand that pressure, its an enormous challenge and interesting process, took some time to understand what you're bringing to Peter Morgan's interpretation but people watching some with such attachment and memory and ownership over characters living memory and history. We make space for that. It's a dance between all that, it's a beautiful process but rewarding. When I walk away? There is no walking away. It's always under the waves and we're still swimming.
Lesley Manville on scenes with Timothy Dalton as Peter Townsend:
He was Margaret's erstwhile love and we spent a lot of time together, it's very sweet, a very good device. She's going through, I think, a lonely chapter of her life and transitioning into an older phase, difficult for her, being glamorous and iconic, with odd life on your own. He brings it back, and they're together, it's lovely, highlighting what she could have had, hadn't had. Those scenes are charming and she gets animated and fiery and sparky and fun. That side of Margaret was nice. What happens is you can ignore the real events, it's more about what these people are feeling or thinking. The great thing about the scripts, the microscope hones in on how the characters are feeling. Their own lives are still ticking away underneath, and it humanises them.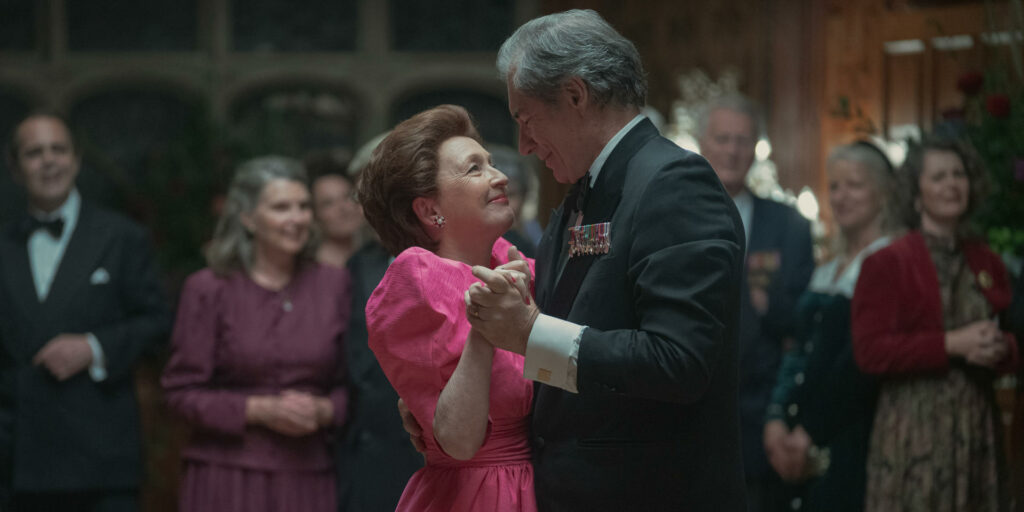 Jonny Lee Miller on joining the cast as PM John Major:
When you're asked to be in a show you think is so expertly done on all levels, its high calibre across the boards in all departments, I'm happy to be asked, thrilled, it super exciting to be part of quality work. I did a lot of reading and watching, which was cool. I grew up in a socialist left-wing household, as a youngster, and a young man, we thought we knew who John Major was, he got a lot of flack, but the more I learned about him, I grew to like him. We were from the same part of the world, went to state grammar schools, had theatrical parents so we had these things in common, and my respect grew massively. That's what you're trying to play, someone you're trying to fall in love with especially someone who is very misunderstood. That's what (showrunner) Peter Morgan does so generously and empathetically, with real class, humanising and understanding what their life is like. More understanding is just better.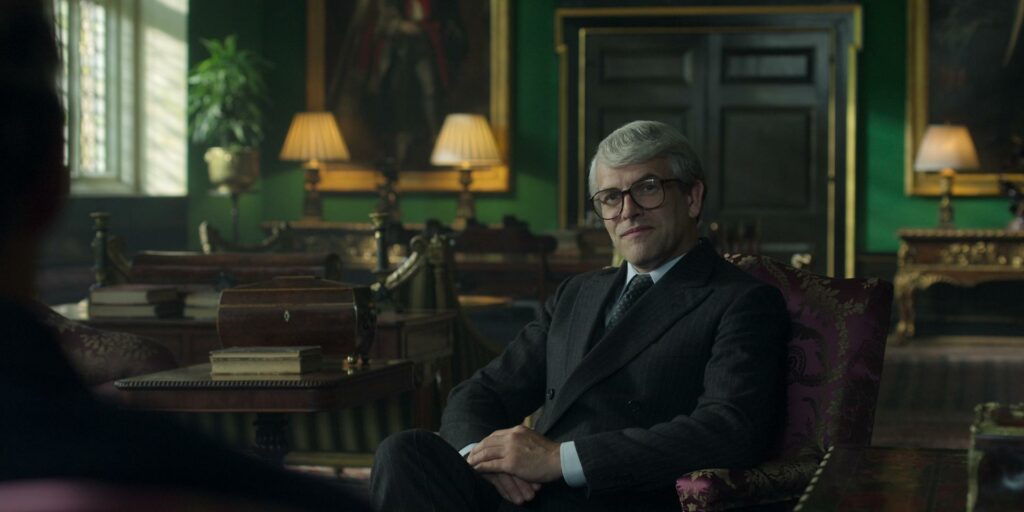 Jonathan Price on his views of the Royal Family now:
No, it reinforced it. Prince Phillip what kind of man he was being in the headlines, getting bad press, grumpy and irascible. He kept saying the wrong things in the colonies but finding out about him changed my view of him.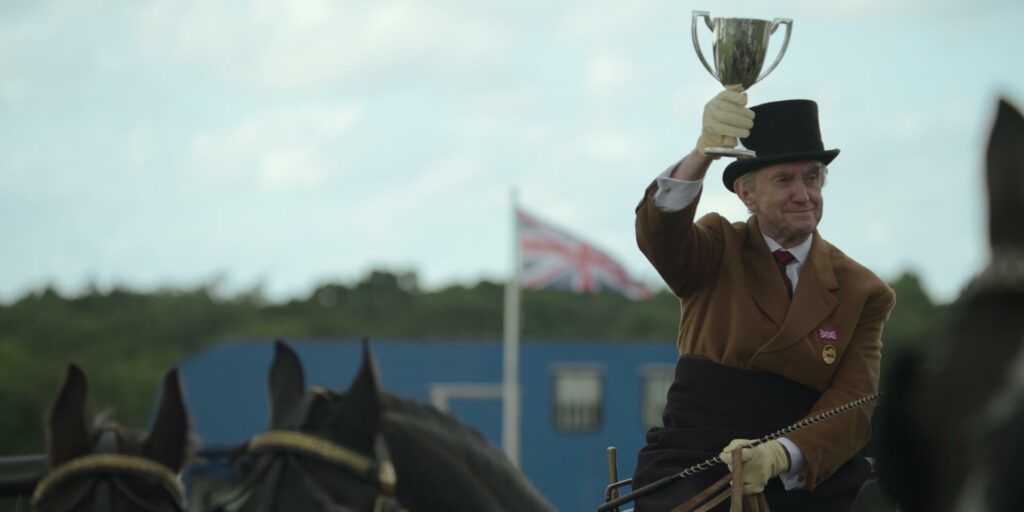 Dominic West on showing a new side of Charles:
He is one of the most scrutinised, recognised figures in the world. This period covers the time when he got bad press because of the divorce. I hope there is perspective now and everyone gets a fair hearing. I love the guy. As Jonny says, you have to start falling in love with a character you take on, and give them the benefit of the doubt.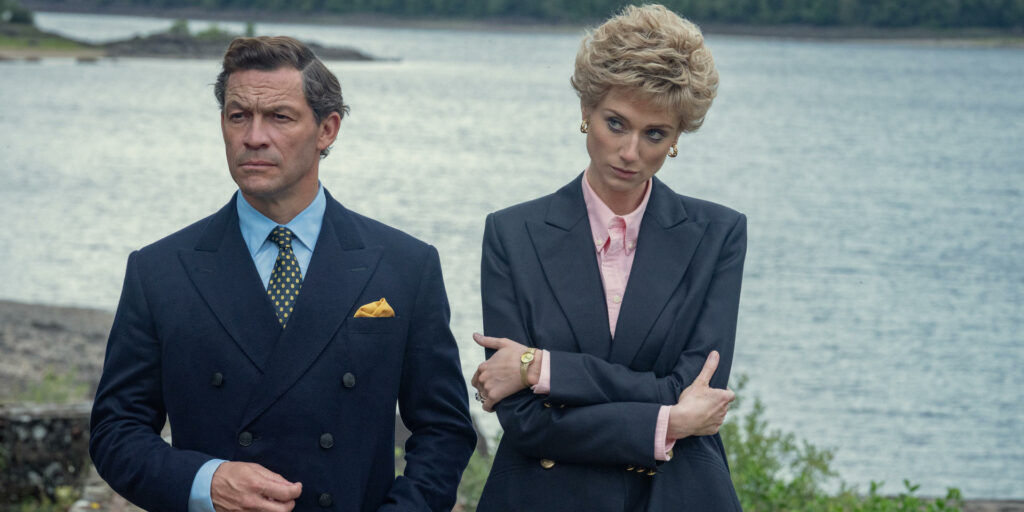 West, on working with his son Senan who played William:
I've never seen him act because of COVID there were no school plays. He has this amazing innocence and ease, which can be difficult with children, but not with him. It made it easier when it was more difficult when we were acting. It was a bit weird talking to him about his mum who is not his mum. He didn't look like he enjoyed it, but he did.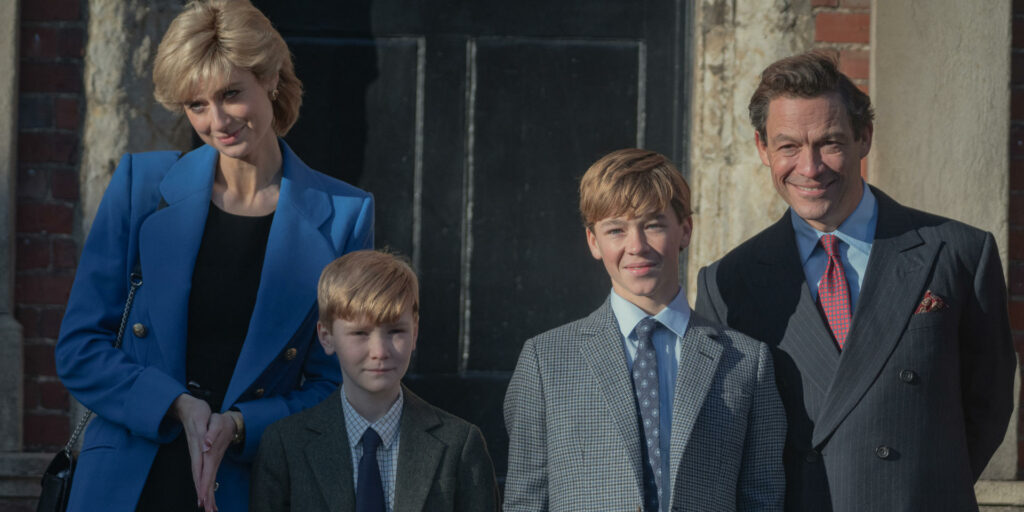 Debicki – I remember the first time I saw you together when I looked at the monitor. I love "my kids" in the film. We were so fortunate with the casting, William and Harry were incredible children, they were new, fresh, smart and generous, and kind. I was so much happier when they were on set with me. I miss them so much, and they were such an important part of the story.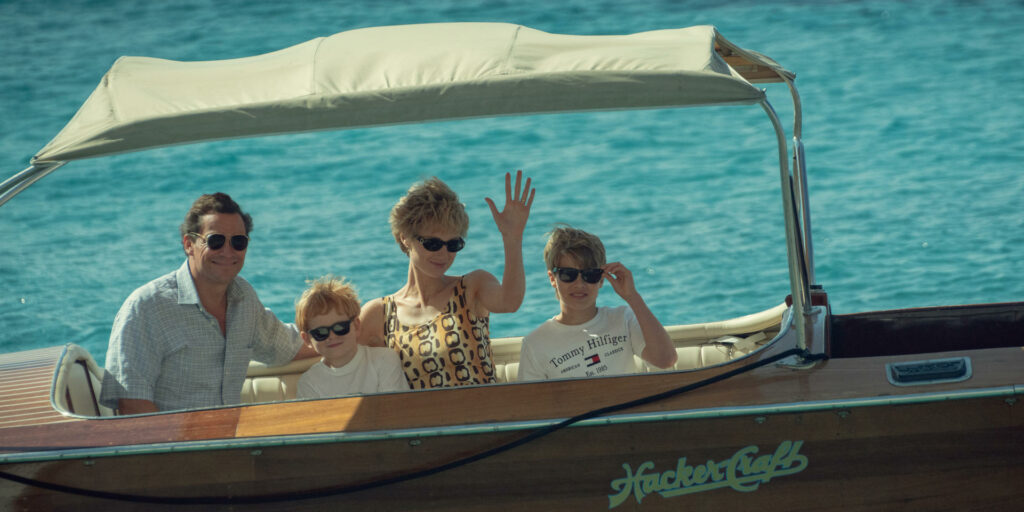 On why are British Royals better known than any other European royals:
West– The Queen's funeral, nowhere in the world does anyone do theatre like that.
Manville – You go to some amazing stately home and it's a real Ruebens behind you. Some sets are built and they are spectacular.
Pryce – I went to Windsor Castle and our fake Windsor Castle is better!!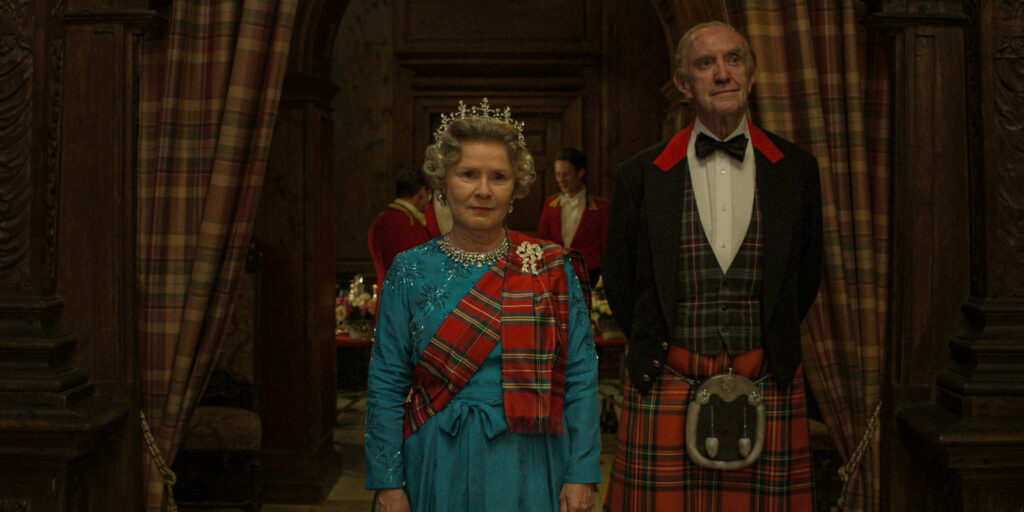 On the Passing of Her Majesty:
Debicki – The series is bound to affect the perception of what we do. I'm confident the numbers will grow even bigger. Viewing the earlier seasons went up 500% after her death. I hope people gain comfort from seeing her.
Staunton– The funeral and people who queued and queued and showed respect for someone who kept her promise. The same thing with Diana's people. They came out in huge numbers. This is the kind of person we want to be following and leading our country. It's celebrating a woman with her own face who did the job, not outside the job, the stuff around it, she walked a straight line, like her beloved horses. They have blinkers on and you just go straight on.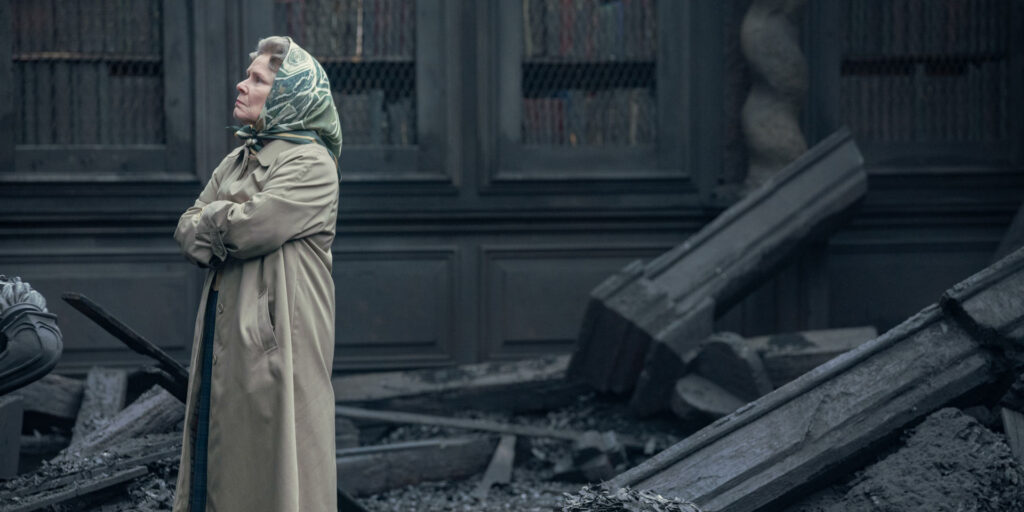 Tune in to What She Said Talk this weekend for more. 105.9 The Region Saturday at noon EST