By Anne Brodie
Harry Melling is making plenty of appearances these days – how fortunate we are! The young English actor has an uncanny gift for revealing character; he's extraordinary in a classical way. He stars as Edgar Allen Poe, a cadet at West Point Academy in 1830 in the stunner The Pale Blue Eye by Scott Cooper. This haunting murder mystery adaptation of Louis Bayard's book opens with a man hung in a foggy forest, he's retrieved but academy doctor Marquis (Toby Jones) discovers his heart has been expertly removed from his chest. Det. Augustus Landor (Christian Bale) is called in to investigate. He meets a brilliant young cadet, a poet named Poe who is intrigued by the case and the subsequent grisly murders of cadets. Landor hires him for his gifts of deduction to spy on his fellow cadets. It seems there are plenty of suspects, particularly the Marquis family (Lucy Boynton, Gillian Anderson, and Harry Lawty). And Poe who was bullied by the dead men is known to have had fights with them. The sombre mood and atmosphere are as much characters as the humans, highlighting the isolation and difficulty of living in a remote, dangerous place near a rushing river, cliffs, deep forests, and emotional young men. Everyone is a suspect. The attention to period detail is intoxicating, and very much part of the experience. The story and its canny twists, is riveting to the final frame. In select theatres now and on Netflix on Jan 6.
Corsage, director Marie Kreutzer and cinematographer Judith Kaufmann's "seditious" biopic and reset of the fascinating tragic story of the too-beautiful Empress Elisabeth of Austria, (Vicky Krieps) takes its inspiration from the freedom-loving wife of the Emperor of Austria and King of Hungary, the Hapsburg Franz Joseph (Florian Teichtmeister). It's Christmastime, 1877 and their Vienna palace is the center of society and politics, the stage on which Elisabeth acts out her rebellion. She refuses to be quiet, subservient to men, to her husbands, to all people. The death of her child created a rift in her worldview, setting her on a path of exploration and expression; she has lovers, and questions traditional mores and values. She seems empathetic and spends time in sincere conversation with wounded soldiers in hospitals, the mentally ill, and the homeless. But closer to her family, she is selfish, refusing to allow her sister to marry because she is "the only one who loves me for what I am" and denying affection to her husband. She's dependent on servants as was her class back then and was known to give dinner party guests a collective finger (maybe). She is fearless, modern, and unyielding, shedding the strictures and ages-old traditions of the patriarchy just a couple of decades before the women's emancipation movement in America. Elisabeth was known across Europe for her beauty, and idolized, her reputation preceding her as she made her travels (avoiding her husband and court duties) across the continent. The film is strikingly beautiful to watch with attention to detail in every visual element from wardrobe to furnishings, art, table settings, music, nature, and hair – which becomes a plot point, in effect, a deep bath in voluptuous waters. The story is not the whole truth but makes for a heck of an ending. Krieps' incredible gift for expression – again- comes in transferring her soul and emotion through those eyes and near-perfect face. In select theatres.
If you can get by the lurid first act then you'll find Babylon's value. So an hour of scatological dreck and two hours of character development, plot, actual emotion replacing jolts-per-second, Hollywood history, and one filmmaker's redemption. The idea, not new by any stretch of the imagination is that Hollywood's early years were decadent as the industry sorted itself and found ingenious ways to make things happen onscreen and in the bank. So many early scandals contributed to Hollywood's bad reputation, Fatty Arbuckle, William Desmond, Mary Miles Minter, Mabel Normand, Clara Bow, Charlie Chaplin, Barbara LaMarr, and Olive Thomas for starters. It's a long list of deeds detailed in Kenneth Anger's landmark 1972 gossip hardcover Hollywood Babylon. Filmmaker Damien Chazelle shines a light on many of them, just in case anyone has forgotten. Margot Robbie's character, good-time gal and aspiring actor Nellie LaRoy appears to be a conglomeration of actresses who came to town for fortune and fame but died early and in infamy. Brad Pitt plays a John Gilbert type, a moneymaker and silent film heartthrob destroyed by the onset of sound in 1929. Jean Smart is unsurprisingly phenomenal as an arch gossipeuse with a British accent, real or not, who wields as much power as any star, mogul, or studio because she can ruin them with a phrase. She breaks it to Pitt's Conrad that he is through so masterfully that he walks away feeling ok, totally manipulated. Diego Calva plays Manny (brilliantly) an immigrant who rises to the top as a filmmaker and becomes our eyes and ears in the last chapters; at last a character with empathy. He adjusts when the Hays Code, meant to curb Hollywood's immorality is enacted and tries to save Nellie from herself, taking us through the changing film business as a reliable guide, being the compassion we feel for the poor naive sods, beauty queens, and football stars from the sticks who want to make it in the movies. He must steel himself against the things he sees and does. Chazelle's runaway style, the scattershot focus is deeply distracting as are constant shocks, many including animals (fake ones) but the heart of his story is pure nostalgia, reminding us how Hollywood became Hollywood, according to legend. Also stars Olivia Wilde, Katherine Waterston, Flea, Tobey Maguire, Spike Jonz, Jennifer Grant (Cary's daughter), and Jim O'Brien. In theatres. P.S. Paramount offered a naughty and a nice trailer. Here's the nice one:
Iranian documentarian Jafar Panahi's No Bears brings to light the life and death suppression of artists in his homeland, who, like him, courageously carry on. His new feature/documentary was shot entirely in secret. Panahi is directed from a rented room in Jaban, Iran as scenes from his film about a couple attempting to flee Turkey are shot in an unnamed town there. At night his location director drives the footage to him and returns under cover of dark, fearful of border agents patrolling the roads which could lead to Panahi. He's been jailed multiple times and put under house arrest, charged with propaganda against the state, and forbidden from leaving the country, making films, writing scripts, and giving interviews. He films not only in Turkey but collects footage in Jaban where he arouses suspicion and anger, pitting villagers against one another. His landlord runs interference as best he can, and the elders warn him and believe he took a picture of a couple they want to be destroyed. Panahis' stoic figure keeps shooting, observing, and directing his feature remotely as tensions boil over. He is an affront to their "traditions" and while he is triggered when at night he steps on the borderline between Turkey and Iran, he bravely keeps on his mission, showing brutal government suppression and village mob rule. The multi-award-winning film plays in select theatres including TIFF Bell Lightbox.
On Christmas Eve, BritBox presents Royal Carols: Together At Christmas hosted by the Duchess Of Cambridge who dedicated it to Her Majesty Queen Elizabeth. The service takes place at Westminster Abbey to "recognise the selfless efforts of individuals, families, and communities across the UK, and highlight the remarkable impact that coming together to support others can have for us all". The King and The Queen Consort, His Royal Highness The Prince of Wales, and other members of the Royal Family will be in attendance along with guests including Craig David, Alexis Ffrench, Samantha Barks, Alfie Boe, Melanie C. including The Prince of Wales, Dame Kristin Scott Thomas, Hugh Bonneville, and Kadeena Cox will deliver inspirational readings. Catherine Zeta-Jones narrates the event which will begin with an introduction by The Princess of Wales.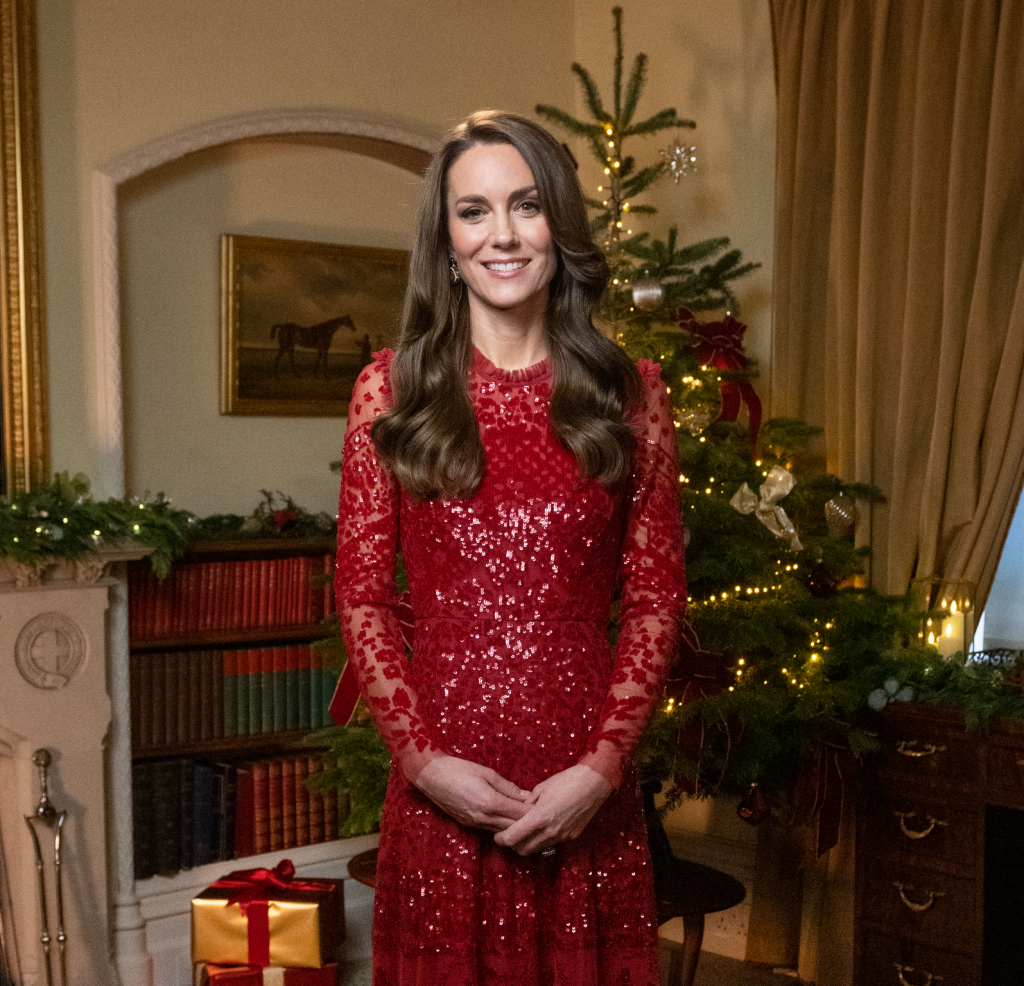 And then BritBox unveils a unique programming move with BritBoxing Week British True Crime.
December 26, The Cleaner Christmas Special 2022 | BritBox Original, North American Premiere, BritBox Exclusive | 6 X 30 Laugh alongside BAFTA-nominee Greg Davies (The Inbetweeners) this holiday season with The Cleaner Christmas Special! Wicky (Davies) is a state-certified cleaning technician responsible for the removal of any signs of death from the scenes of ghastly crimes. When the detectives are done, he moves in, armed with his bleach, scrubbing brushes and cleaning rags. He's a thoroughly decent everyman who always gets the dirty jobs. Those jobs bring him into contact with the strangest people: those who knew the victims, and sometimes even the killers themselves. But because he's a chatty man, Wicky tends to gossip more than he cleans. With every crime scene, there's a new topical theme or moral question to debate – with whoever he finds himself talking to. |North American Premiere, BritBox Exclusive | 1 X 90
Bask in the Caribbean sunshine this holiday season with the Death in Paradise Christmas Special guest-starring Siobhan McSweeney (Derry Girls, Redemption). A lighthearted whodunit set on a sun-drenched Caribbean island where a team of police use unconventional methods to catch the killers of some of the most impossible crimes, see familiar faces and some special appearances with this special! Also Dec 26.
December 27, Wagatha: A Courtroom Drama | North American Premiere, BritBox Exclusive | 2 X 45
Michael Sheen, Chanel Cresswell and Natalia Tena star in this fact-based tale as wives of high-profile British footballers face off in a courtroom, each trying to protect their reputation over leaked Instagram stories. Dramatisations from court transcripts and recreations of Instagram sleuthing helped coin the iconic term – Wagatha Christie, one of the most bizarre celebrity court cases in a generation and its impact on society.
December 28, The Control Room | North American Premiere, BritBox Exclusive | 3 X 60
A new thriller set in Glasgow follows an emergency call handler for the Scottish Ambulance Service. in Glasgow. His world is turned upside down when he receives a desperate life-and-death call from a woman who appears to know him.
December 29, Deadline | North American Premiere, BritBox Exclusive | 4 X 60
When Natalie Varga stands accused of murdering her husband in cold blood, disgraced investigative journalist James Alden is hooked. Shifting from London to Hungarian high society, the action centres on a crime designed to grab headlines, the murder of Chelsea businessman George Varga. Natalie agrees to be interviewed by Alden who like the public are dead keen to know did she or didn't she?
December 30, Maxine | North American Premiere | 3 X 60 is based on the story of Maxine Carr and her fiancé Ian Huntley, who was sent down for the murder of two schoolgirls. Did she do it or did he do it and she covered it up?
And now, readers, want to buy a last-minute gift for a BritBox fan? How about a year's subscription? Gift givers will be eligible for the chance to win a trip to the UK to visit the actual locations of your favourite shows. From the Cotswolds to London, they have it covered. And a win comes with the chance to be an understudy to an on-screen murder mystery victim. That's why they call the contest The "One Way Ticket" (they will bring you home again!). Entrants must be 18 years or older and a legal residents of the U.S. or Canada. Sweepstakes ends at 11:59:59 p.m. ET on January 5th, 2023. Must travel in summer 2023, please read the rules.