By Anne Brodie
History will be made tomorrow and we are its witnesses. Few of us have seen the coronation of a British monarch. The last, Queen Elizabeth II, was 70 years ago. She served longer than any Monarch since Britain's organisation as a kingdom in early medieval times and was widely respected and loved. The jury is out on her son, Charles, the new King of England. He will be crowned at Westminster Abbey over the ancient Stone of Destiny, with the heart-pumping pomp and circumstance that Britain does so well. National Geographic's new doc Charles: In His Own Words on Hulu and Disney+ digs deep into the archives to paint his portrait, not as a publicity exercise but as a need-to-know guide. Archives reveal the first son of royals and all that entails for the boy who would be King.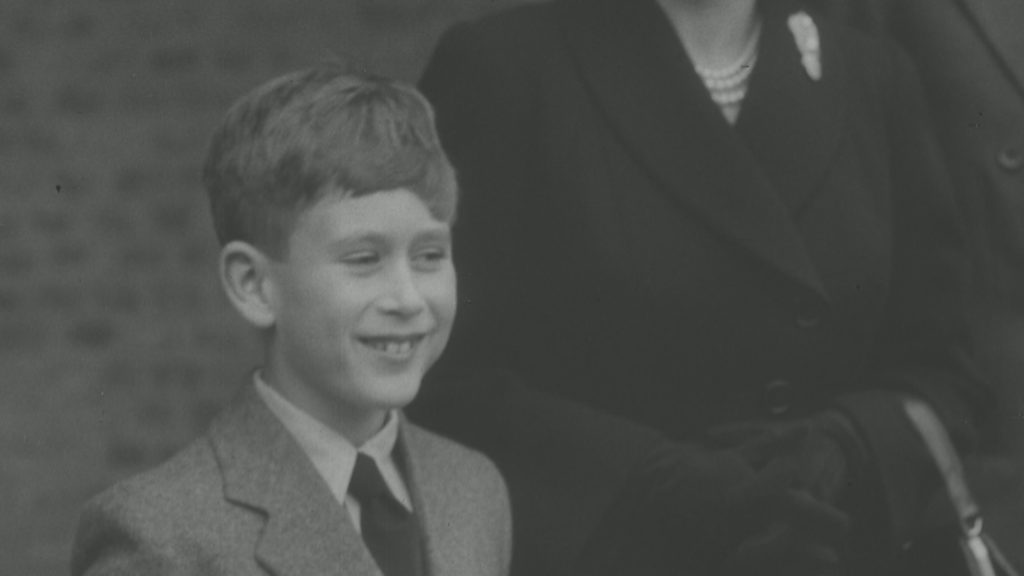 His father Prince Phillip attempted to toughen him up at notoriously rugged private schools at Gordonstoun, Scotland in the Australian outback. Charles has lived under the microscope all his 74 years, his girlfriends, his hobbies, flubs, flashes of anger, eco-conscious life and campaign, his current disconnection with the Sussexes, and his time with Diana, her death and his current wife, Queen Camilla. What makes Tom Jennings' doc useful is that it offers remarkable footage rarely or never seen before of the baby, boy, teen, young man, and adult in an array of moments, emotions, ups and downs. The net-net is that our hearts go out to him; he didn't and doesn't have it easy.
BritBox will stream a comprehensive collection of Coronation footage with the BBC, King Charles III: The Coronation, with a generous side of special programming, including the premiere of Arthur: A Life with the Royal Family, a documentary centred on British newspaper The Sun's former Royal photographer, Arthur Edwards, along with five exclusive short documentaries including Countdown to the Crown: The Who's Who and What's What of the Coronation. Closer-to-home TV news outlets will provide all-day coverage fronted by local and national Canadian reporters.
Dancer Benjamin Millepied's Carmen now playing at Toronto's TIFF Bell Lightbox and select theatres bursts with dance- calypso, ballet, modern, and an electrifying, landmark opening tango that in a few stunning minutes tells a melancholic story. Carmen (Melissa Barrera) is forced to flee Mexico and a local drug cartel following the callous murder of her mother, and lands at a chaotic US border station. She's about to be shot by an immigrant-hating Border Security guard when her recent companion, Aidan, a Marine (Aftersun's stunning Paul Mescal) shoots him dead. Aiden was forced into "hunting humans", what his mission as a border soldier was really about, to provide for his sister. The pair flee for Los Angeles where Carmen's mother's best friend Masilda (Spanish icon Rossy de Palma), will give her sanctuary. Some fellow travellers have been kind, others life-threatening, both officials and citizens and they are exhausted. Police are on to them. If captured he will go to prison for life for murder and she'll be deported back to danger, but for now, they are safe. Aiden suffers horrifying hallucinations due to war PTSD while Carmen, mourning and afraid, dances it out. Millepied's kinetic, moody piece profits from his play of light and shadow, the astounding score, operatic and soaring by Nicholas Britell. Not a wasted moment, as we follow their troubled journey that edges into dreams, fire, and poetry.
Graham Yost's 10-episode drama series Silo, based on the Hugh Howey novel is set in a post-apocalyptic world, inhabited by the last 10k surviving earthlings. They live in the Silo, a mile-deep, multi-layered city designed to keep them safe from the now toxic planet, ruined by our own hands. Who built the Silo? No one seems to know. What is outside the dirty glass spy hole at the top? Don't try to find out on pain of death. The rebels who landed them there are all-seeing, all-controlling. David Oyelowo, the Sherriff, enforces the laws of this place. No one is allowed outside, no one can clean the window and look out at the earth, and no one can ask tough questions or upset the status quo. This uneasy peace is preserved at the cost of ignorance. Allison (Rashida Jones) and the Sherriff are trying to conceive even though a child would live in a hostile place and impact supplies, but The Pact has officially cleared them to try. It's jolly in the Silo sometimes, with its fairs, music, art, dance, and games, but the subtext of surveillance and punishment is always present. Rebecca Ferguson is Juliette, an engineer, trying to solve the murder of someone close to her, so she keeps things to herself. But one day, the Sherriff decides he must know what's outside. He must clean the window; everything depends on it. Suspense, dread, death, and murder are present in the Silo. Will they ever have the surface as their home again? At what price? A terrific international cast includes Common, Harriet Walker, Tim Robbins, Harriet Walker and Will Patton. Apple TV+
The Muppets Mayhem premieres on Disney+ in Canada on May 10, The merry musical comedy series follows The Electric Mayhem Band with Dr. Teeth on vocals and keyboards, Animal on drums, Floyd Pepper on vocals and bass, Janice on vocals and lead guitar, Zoot on saxophone and Lips on trumpet with help from, gulp, Tommy Lee! It's an epic road trip of the mind to record their first-ever studio album. Muppets = Joy! No dystopia here!
Netflix' home hit series Get Organized: The Home Edit with besties and founders Clea Shearer and Joanna Teplin hitting the road this summer, with a personal appearance in Toronto. Tickets are on sale now for July 30 at Toronto's Elgin and Winter Garden Theatre Centre, in time to help push their first book. They've helped stars Reese Witherspoon, Eva Longoria, Drew Barrymore, and Neil Patrick Harris among others, organise their homes and all the things they own. Their accumulated wisdom has netted them workable solutions to clutter and mess, like the rainbow theory, specific containers, labels, and the kinds of things that help transform the personal spaces of the owners who have taken consumerism too far. Gulp.