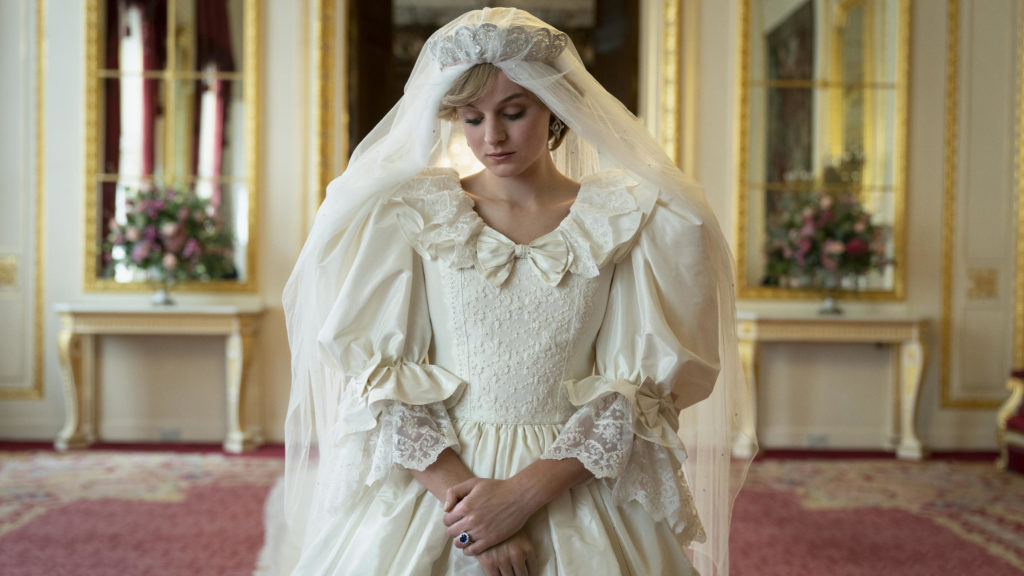 By Anne Brodie
Sophia Loren is back, and Netflix has her! The Italian symbol of glamour, sex and intelligence and a worldwide star of seven decades returns to the screen in The Life Ahead. This is her third film directed by her son Edoardo, by longtime husband and movie mogul, the late Carlo Ponti. Now in her 70th year before the camera, Loren returns to her hometown of Naples Italy to play Madame Rosa, a former streetwalker who now cares for fellow working women's children. Rosa is robbed of silver chalices one afternoon in the market by 12-year-old Momo (Ibrahima Gueye), a recent African Muslim immigrant working for a street gang. Rosa takes pity on him and brings him to her crowded apartment, where he communes with his good luck spirit, a lioness as Rosa retreats to her secret room in the basement. She manages to tame the wild boy, and as her dementia overtakes her, he then cares for her. Momo's growing understanding of Rosa, her background as a Holocaust survivor, and her grim prognosis help him shed the anger inside and he begins to grow up. This is a heart-tugging tale made devastating by Loren's endless talent for understatement and dignity, which may well lead to a busy awards season. Loren says she will keep acting to the end with Edoardo.
Also providing a Best Actress performance is Kate Winslet in Ammonite, as an independent, flinty spinster living on the rocky coast of Dorset, England circa 1840. Winslet plays real-life fossil hunter Mary Anning who benefited from the rich fossil deposits at Lyme Regis; she sells them to tourists and keeps detailed logs describing each one. Decades later, her logs became important scientific resources shedding light on the lifeforms that abounded in the area in pre-history. But back to the film. A well-to-do man and his wife come to the store one afternoon, cut to, he leaves his wife there to recover from a breakdown. Charlotte (Saoirse Ronan) learns soon that this is no spa retreat. Mary brings her to the shores to help harvest fossils, its hard work on the treacherous windswept rocks. Eventually, Mary tells Charlotte to face the fact that her husband has left her. The growing bond between Mary and Charlotte becomes sexual in an emotionally complex framework. Winslet's character is so hard and steely that she seems to be made of the very rock she hunts; her excellence in the role of a fierce cigar-smoking, barrier-breaking woman, suddenly transfixed by love, is to the top standards of acting, while Ronan's quiet passion burns the screen. It's a bracing experience firmly in the world of nature so big it cannot be fought. Written and directed with great care by Francis Lee. In theatres.
So many of you are awaiting Season 4 of The Crown and its here. Emma Corrin is a deeply naive Lady Diana Spencer, who catches Prince Charles' eye at the Spencer estate. Gillian Anderson is pure iron as Margaret Thatcher, presenting herself as a competitor and threat to the English status quo – and Queen. Helena Bonham Carter's Princess Margaret is beautifully nuanced and Olivia Coleman as Queen Elizabeth continues her stellar work. It's the eighties, suddenly a woman's world, women running things, women making headlines, as a young country girl steals their thunder. Conventions are broken and The Irish problem hits the Royal Family right where it hurts. Princess Anne, Prince Charles, Camilla Shand, Mark Thatcher, all young and blissfully unaware of the dark, bumpy and tragic road ahead. Netflix.
Angelina Jolie and David Oyelowo star in a poignant family drama, inspired by two childhood classics, Peter Pan and Alice in Wonderland. Come Away. Writer Marissa Kate Goodhill begins with the Littletons, a financially troubled family of ship and nature enthusiasts. Parents Jolie and Oyelowo are raising David, Peter, and Alice in ways most unusual for the period, sometime around 1900 in rural England. They stress imagination, education, and freedom, and loosing the restrictive social bonds of the era. The children delight in staging pirate battles on the river, there's a crocodile, a reimagined Tinkerbelle, Alice in Wonderland tea parties, and a bottle of Drink Me. Journeys of the imagination to Wonderland and Neverland take place in the mysterious woods, and all is well until David dies in a bizarre misadventure. While they grieve, money troubles mount so little Peter and Alice sneak off to London to sell the prized family watch in a smoky, gritty London slum, a place we learn Father knows all too well. Meanwhile Aunt Helen tries to take over the family as the Littleton's resources dry up. How to save the day? Director Brenda Chapman creates an idyllic natural world for the children's imagination to grow and a grimy, threatening inner city where wits come in handy and learned fast. It's a sweet story, with magnetic performances from the children and a graceful, slightly removed turn by Jolie to allow focus on the young ones. It's tough when you're as iconic as Jolie, but she does it. In theaters and On Demand now.
Kelly O'Sullivan's semi autobiographical drama Saint Frances is funny and challenging, complex and at times transcendent. O'Sullivan who wrote the screenplay stars as Bridget, a woman who has just had an abortion. She's just beginning a job as a nanny; her clients Maya and Andy are a well-off couple with a little girl named Frances (Ramona Edith Williams) and another on the way. But theirs is not a perfect life. Post-partum depression, a wobble in the relationship and other assorted problems paint a realistic picture. Meanwhile, Bridget and Frances find soul mates in each other and even though Frances is only six, her irrepressible spirit lifts them. Saint Frances more than a domestic dramedy with deeper issues at play presented with grace, intelligence and acceptance of human nature.
Uneasy bromance is on the seven-chapter menu in The Climb from creators and stars Michael Angelo Covino and Kyle Marvin. The (real-life) best friends are cycling up a hill when Mike reveals he slept with Kyle's fiancée. Oops. Kyle, who is not fit, nearly passes out from shock and exertion, while clueless Mike sails ahead. Cut to years later, they haven't spoken but meet at a MIke's wife's funeral. Kyle reluctantly re-ups with Mike who isn't doing so well. Kyle's engaged and once again, for his own reasons, Mike hits on his fiancée. As the chapters unfold, they change in circumstance and ability to cope. There's a lot to love about the film, the real-life friendship that carries it, the incredibly satisfying long takes, the witty conversation, and unbelievable situations that happen because, you know, life.  And hey, let's go ice fishing! Let's have a wedding fistfight! Let's move in three doors down from each other! Seriously good. In theatres.
The documentary Truth is the Only Client available now on VOD from Todd Kwait and Rob Stegman attempts to set the record straight about the assassination of John F. Kennedy once and for all. No other US case has been as enshrouded in mystery, conspiracy theories, and misformation. Did Lee Harvey Oswald, shooting from the Dallas Book Depository, work alone, or was he on assignment from Cuba, Russia, mobsters, on Friday, November 22, 1963? Members of the Warren Commission, U.S. House Select Committee on Assassinations, historians, assassination experts, acoustic and weapons experts, bystanders, Oswald neighbours and friends, and journalists recall the day and investigation and tell their truths about it. Did the Warren Commission do its job? I'm not going to tell you what the filmmakers concluded, but I will encourage you to watch this utterly riveting and important doc. Check out previously unseen, and restricted archival footage.
The gut-wrenching Canadian documentary The New Corporation: The Unfortunately Necessary Sequel looks at the relentless, destructive movement of corporations into government and civic/social and cultural policy. Corporations have shaped and manipulated national policy for two centuries, it's nothing new, but as they continue to deplete the world of its resources, abuse labour, break laws and pollute the environment while framing themselves as forward-thinking beneficent forces. A clever descriptor, a ten-point checklist to identify psychopathy shows corporations have the power to create chaos by their very existence and cover it under a pseudo- philanthrocapitalism; and deny all. Man-made disasters and promises to protect and serve immediately broken are standard. Look who is the US President. Excellent, riveting, horrific stuff that also offers ways to combat and find true democracy and freedom again. Directed by Joel Bakan and Jennifer Abbott and Charles Officer narrates. In theatres.
How many of you would sit in rooms alone with an endless stream of serial killers over forty years? As your job? Psychiatrist Dr. Dorothy Otnow Lewis did. Alex Gibney's latest documentary Crazy Not Insane studies Lewis and her lifelong search for answers to the question why do we kill? through cinema verité, videotapes of psychiatric evaluations, hand-drawn animation, and home movies. From Arthur Shawcross to Ted Bundy, Mark David Chapman, David Wilson, Ricky Ray, Marie Moore, and Joseph Paul Franklin, to name a few. Lewis develops relationships with them to understand their motivations, whether emotional, physical via organic brain dysfunction, neurological disturbance, trauma, and historical events, that point to a future lack of empathy. Lewis confirms that childhood abuse is a consistent factor that contributes to violence. She interviews a state executioner whose could-care-less attitude is blown apart in his collection of post-execution paintings. She studied 22 serial killers and notes that psychosis and history of early ongoing abuse, results in a "super dangerous person" and notes that Hitler never killed anyone. Lewis' bright and peppy personality and optimism seem to be safeguards for her as she satisfies her endless curiosity. She argues that execution makes murder acceptable and does not dissuade murder. Chilling, fascinating, and best watched in the daylight hours. HBO and HBO Max
Serial killing gets the comic treatment in the comedy horror Freaky. It opens in Blissfield, Wednesday, Nov 11 with the brutal murder of four teenagers in a spooky old mansion on a spooky night. The killer removes his mask to reveal – Vince Vaughn. Next day shy high schooler Millie (Kathryn Newton) makes plans to skip the school dance; she's not popular, she's bullied by both students and teachers. But, she dons a costume that hides her identity and attends the dance; there she's chased and attacked by a killer. A strange phenomenon occurs that switches their personalities with shocking results. Now it's Friday the 13th and Vaughn's hilariously girlish and gay, and Millie's in skintight leather and heavy makeup, throwing her weight around. The pair learn that they have 24 hours to revert to themselves or the identity changes will be permanent. It's witty, fun, iconoclastic and fresh, and loaded with sharp social commentary. In theatres.
And now for sugar and spice and all things Christmassy and nice. Lifetime's The Christmas Edition starring Broadway triple threat Carly Hughes, is Jackie and she has her share of problems. The mean newspaper owner (Marie Osmond) refuses to promote her despite her excellent work as a reporter. Her frustration drives her to accept an Editor-in-Chief job in Alaska. It's a big move in every imaginable way, but she's had it with San Diego. The newspaper's numbers have dipped over the years, so she sets her mind to improve circulation through greater community involvement. It works, the papers a success and she's snow covered clover, that what you do in the days of dwindling newspaper readership. Its Christmas and she may have a sweetheart in the local glassblower as she finds warm acceptance in the town. Life is decidedly better now. But Osmond's big shot has an eye on buying the paper just because she can. This is pure holiday gingerbread infused escapism (see previous reviews). Its not Shakespeare but Hughes is great, and the world created here is nicely holiday oriented.
Dinner With Friends stars Malin Akerman, her real-life husband Jack Donnelly, Kat Dennings, Aisha Tyler, Chelsea Peretti, Christine Taylor, Deon Cole, Wanda Sykes, Margaret Cho, Fortune Feimster, and Jane Seymour (currently experiencing a comedy renaissance). Nicol Paone directs a comedy about dysfunction and chaos at holiday time in the US. We've had our Canadian Thanksgiving obvs. Molly and Abbey are hosting friends and gatecrashers and then Molly's estranged English mother shows up. People take things far with one another, much alcohol is drunk, secrets burst forth, and so on. Then out come the magic mushrooms. On VOD and on Nov 24 DVD and Blu-ray.
BritBox has Season 9 of the ridiculously popular Death in Paradise, the murder mystery series set in the fictional Caribbean island of Saint Marie. It's under British rule so new Detective Inspectors are sent to head local police agencies. Not bad, they get into the sun. I'm thinking of Mad Dogs and Englishmen because they are prone to sunburn as they solve cases, attempt to overcome their fish-out-of-water status and try to loosen up their British social conventions and policing methods. In the latest, Detective Inspector Jack Mooney (Ardal O'Hanlon) appears to have settled in and bonded with the islanders but the bodies are piling up. This is no grim murder series, it's funny, disarming, and adorable at times. The locals take to him and let him catch breaks as he inadvertently tramped on local ways. He knows better now and the community has taken him to its heart. There's a serial killer on the loose on New Year's Eve, a poisoned artist, a body in a boat, an artist found poisoned in her studio, the death of a survivalist, and more. And what ho! The possibility of romance and those glorious Caribbean views!
Dev Patel leads a strong cast in The Personal History of David Copperfield -Tilda Swinton, Hugh Laurie, Ben Whishaw, Peter Capaldi, and Darren Boyd. Its a radically re-imagined version of the classic Dickens' novel with a richly diverse cast and populace; inter-race marriage is the norm. The divisiveness in society is class. As we know David is born into the upper-middle class and grows up happy and comfortable until his mother marries a sadist who kicks him out. He's sent to the housekeeper's, a poor but optimistic family living in an upside own boat on the Yarmouth seaside before heading to London and servitude in a bottle factor under Uriah Heep. The poor, but not honest Micawber who owes everyone including "a most unreasonable Muffin Man" gloms on to him for better or worse. Everyone seems painted with a bit of madness and no one has enough money. There's much to enjoy in this big-hearted and far-reaching tale we thought we knew. On DVD.
Speaking of police, Kino Lorber Studio Classics releases Dragnet the 1954 film based on the long-running TV series starring Jack Webb as Sgt. Joe Friday and Ben Alexander as Officer Frank Smith. Revered as a classic and innovative TV gem, that made the deathless phrase "Just the facts, ma'am" part of the language. — one of TV's most famous and innovative series from the 1950s, comes to colorful life in a classic full-length feature. As Sgt. Joe Friday, Jack Webb (The Men) recreates his memorable portrayal of a Los Angeles cop—"Just the facts, ma'am"—in this action-packed tale. A mysterious gangland slaying has taken place and it is up to Joe Friday and the Los Angeles Police Department to put together the pieces. With the help of his partner, Officer Frank Smith, they enlist the services of a pretty and daring policewoman to trap the devious mobsters and bring them to justice. Directed by Jack Webb, written by Richard L. Breen and beautifully shot by Edward Colman, the cast includes perennial bad guy Richard Boone, Ann Robinson, and Dennis Weaver who went on to be a major TV star in the 70s. Brand New 2K Master Available on Blu-ray November 17.