Hello, readers! Today we will be diving into a topic that may raise a few eyebrows: the intricate relationship between dental health and child sleep apnea. From years of experience and working with hundreds of patients over the last 10 years, I have seen firsthand how dental issues can profoundly impact a child's sleep, learning, and overall health and well-being.
Understanding Sleep Apnea
First and foremost, let's demystify sleep apnea. Sleep apnea is a condition where an individual momentarily stops breathing during sleep. While the term itself may sound intimidating, there are different types of sleep apnea to varying degrees. In this blog, we'll focus on sleep-disordered breathing, a potential precursor to sleep apnea. Some symptoms of sleep disordered breathing in children include:
Loud Snoring: It might seem cute when your little one snores, but it could be a sign of a more significant issue.
Restless Sleep: Tossing and turning throughout the night can indicate disrupted sleep patterns.
Frequent Awakenings: If your child wakes up multiple times, it might be due to breathing interruptions.
Daytime Sleepiness: A clear sign that they aren't getting the restful sleep they need.
Bedwetting, Sleepwalking, and Sleep Talking: Surprisingly, these can be linked to sleep-disordered breathing.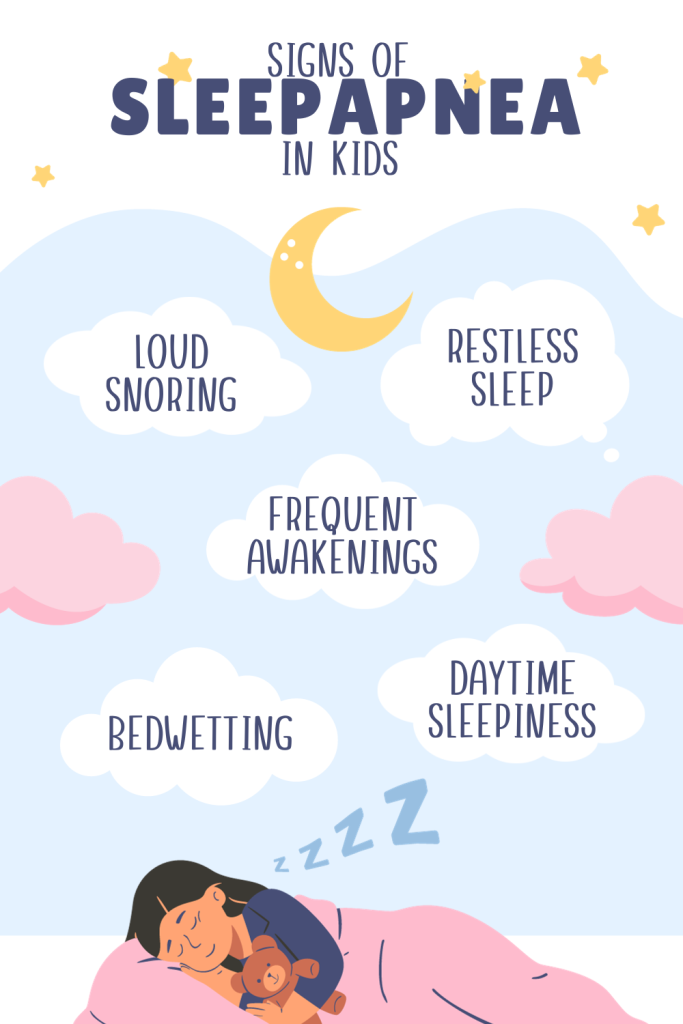 Dental Health's Role
Now, the million-dollar question everyone is wondering: "How does sleep apnea relate to dental visits?". As dentists, our training goes beyond simply the teeth and we're equipped to observe and diagnose issues related to the head and neck. In children with sleep-disordered breathing, I often spot signs like teeth grinding, smaller jaws, and crowded teeth. These dental challenges all work in tandem with each other, and over-time can constrict the airway, leading to sleep disturbances.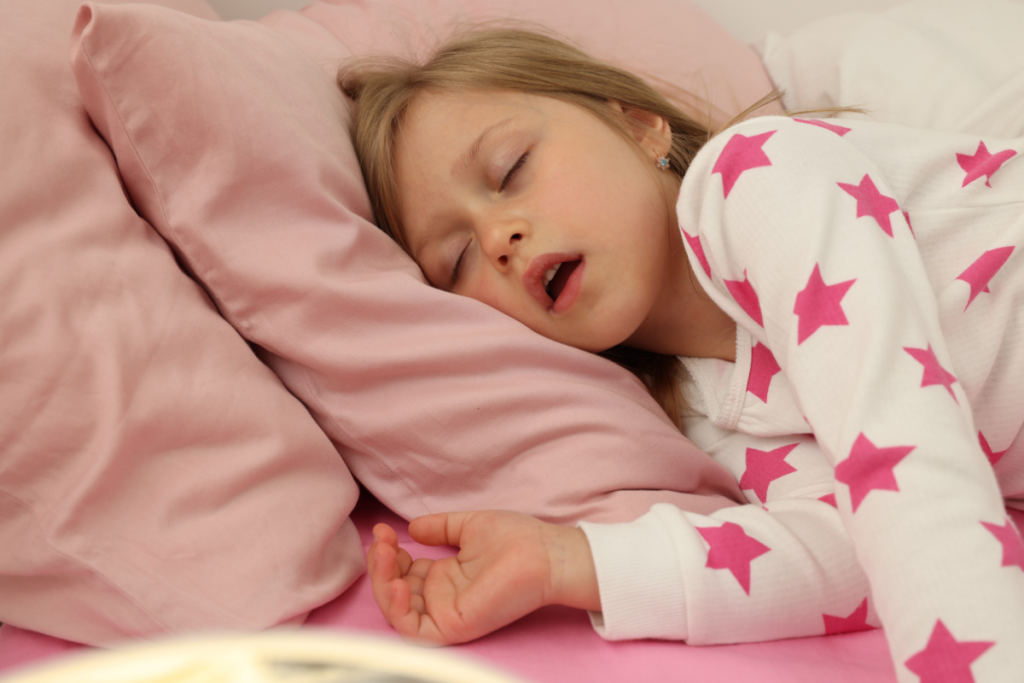 The Dental Solution
Beyond surgical interventions, there are various different approaches that dental science can offer for child sleep apnea or disordered breathing. Specifically, in my practice, I advocate for early intervention orthodontics. This method involves:
Jaw Expansion: By expanding the child's jaw both laterally (side to side) and forward, we create more space, opening up the nasal cavity, and promoting better airflow.
Forward Growth Promotion: A retracted chin can impede the airway. By encouraging forward growth, we can alleviate this issue, ensuring a clearer path for breathing.
The Bigger Picture
Sleep is foundational. It is the foundation upon which cognitive development, learning, and even emotional well-being are built. As parents, it's our duty to ensure our children get the quality rest they need. So, if you notice your child has trouble sleeping or has any of the symptoms mentioned earlier, please consult with a dentist or sleep specialist. Together, we can ensure our children lead healthy, happy lives.
Stay informed, stay vigilant, and always prioritize your child's health.
Warmly,
Mandeep