By Anne Brodie
There are many opportunities to watch and celebrate Black content during Black History Month. TIFF Bell Lightbox offers the 30th-anniversary restoration of Spike Lee's Malcolm X,
the 25th-anniversary restoration of Hype Williams' Belly.
Also a 1990s Black cinema retrospective and special events and speakers, and available to watch online are Beba Breaking, Learn to Swim, Nope, Test Pattern, The Woman King, and live showings of Boyz n the Hood – Feb 2, Love Jones – Feb 4, New Jack City – Feb 8, Eve's Bayou: Director's Cut – Feb. 10, Set It Off – Feb. 11, and One False Move – Feb. 16. TIFF offers much more all month and throughout the year. www.tiff.net
Check out The National Film Board of Canada https://www.nfb.ca, CBC and CBC Gem, the Smithsonian Channel Canada, and almost all major broadcasters, plus local events.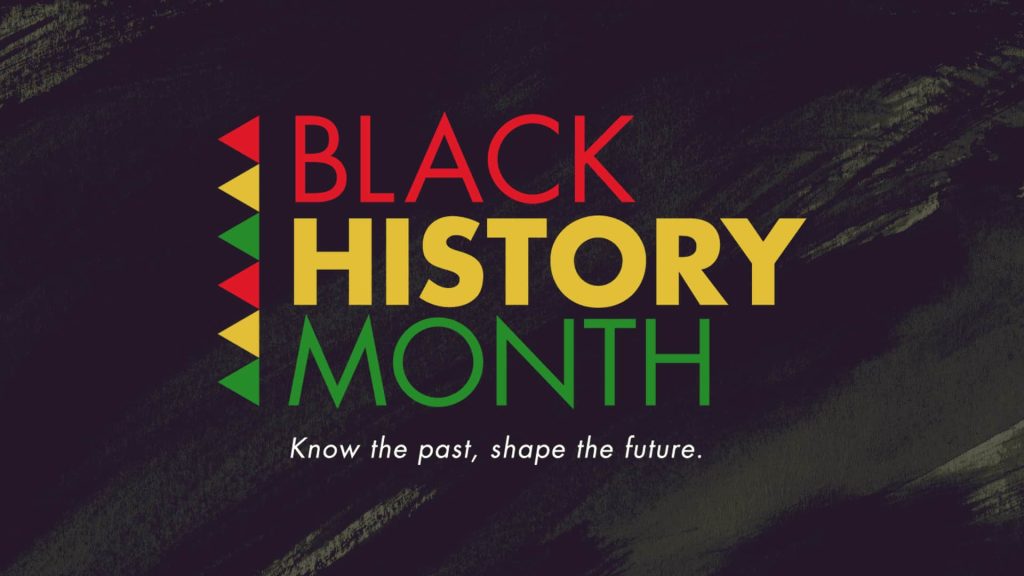 I'll admit 80 For Brady is peppy. It certainly revved up the mostly female moviegoers at the screening I attended, judging by fulsome post-screening chuckles and energy. It's a road trip comedy, inspired by the true story of four elderly female friends and Patriots football superfans who decide that this year, 2017, they're going to the Super Bowl in person, dang it! It may have to do with their collective crush on Tom Brady who delivers lines in the film and executive produces. But there's more at stake for Lily Tomlin's cancer survivor Lou; she looks at the trip, expensive as it is for these fixed-income gals, as a glorious final kick at the can. Jane Fonda's wig fan Trish, Rita Moreno's glamourous Maura, and Sally Field's math whiz Betty join her and off they go without telling their families. Bursting with mini adventures, the gals find themselves gambling with all stars, hot saucing with Guy Fieri, dancing with Billy Porter, flirting, and making out with Harry Hamlin in a broom closet. broom closet. But still, they charm and sneak their way into everyone's good graces and the Super Bowl, their age and spunk giving them lots of leverage. The land in the Sky Box and on the JumboTron. The film celebrates friendship and seems completely unbelievable, even though the story's ripped from reality. It's pat, a bit too feel-good, too perky. And the audience loved it. Theatres.
Writer-director Lukas Dhont's empathetic, intensely moving drama Close concerns thirteen-year-old Belgian schoolmates and best friends Leo (excellent first-time actor Eden Dambrine) and Remi (veteran actor and model Gustav De Waele). They're close, joined at the hip, sticking together at school, sleeping over at one another's homes, and generally creating their own magical world. School bullies taunt them with homophobic remarks that embarrass them. It's clear they are in love. The boys won't let their thoughtless cruelty separate them, and recognise that they're right and must face it openly. It doesn't go well and Leo finds another pal. Unthinkable tragedy follows and Leo struggles, leaning on Remi's mother who understands. The delicacy and compassion of Dhont's work reverberate long after the film ends, as does the pain of knowing that the boys represent children and adults who in 2023 are afraid of being perceived as different. An astonishingly heartfelt, shimmering look at innocents in mature situations. At TIFF Bell Lightbox.
Canadian filmmaker Julianna Notten's Erin's Guide to Kissing Girls, recently spotlighted in Teen Vogue, springs from Notten's life as a queer thirteen-year-old whose unshakeable confidence inspires and encourages. Erin's (Elliot Stocking ) best friend Liz (Jesyca Gu) is about to leave for sports camp and Erin will be left on her own. The local mean girls' chapter isn't exactly welcoming and the boys are fixated on her sexuality. Big shock one day when Sydni (Rosali Annikie) a child star who led a popular pre-teen TV series joins the classroom; the mean girls are all over her, welcoming her in exact relationship to her fame – arms open. Erin stays back. Sydni is instantly aware she's being fussed over because she's a star and gravitates towards Erin, attracted by her authenticity and sense of humour. As Sydni and Erin's friendship grows, Liz is suddenly painfully aware that she's leaving the school – and Erin. The film's refreshingly honest and open in its depiction of diverse kids who may be struggling to find their way but are buoyed by inner strength and a positive outlook on life. Women of all ages will appreciate the message of self-worth and also glimpse inside middle school and all its nostalgic, universal trials and triumphs. Notten, queer filmmaker and co-founder of Switch Hitter Films is in development for a series called Well That's Just Super with the CBC. Erin's Guide to Kissing Girls is in theatres and on TVOD.
Anna Kendrick shot the psychological thriller Alice, Darling in Toronto and Ontario cottage country alongside Wunmi Mosaku and Kaniehtiio Horn as Sophie and Tess. They're besties heading to the cottage for a birthday week unaware Alice is fleeing a coercive relationship with Simon (Charlie Carrick). She's told him she's on a business trip to Minneapolis, a major risk given his temper and possessiveness. Alice carries an enormous emotional burden and a victim mindset and keeps it to herself – but they realise the truth in her uncommunicative, edgy, and fearful behaviour. A teenage girl has gone missing in cottage country so instead of celebrating a birthday with her friends, she joins the search party, perhaps thinking of the missing woman's abusive partner and relating. Director Mary Nighy ramps up the intensity, in subtle ways, revealing the paradox of an abused woman who is smart, educated and financially independent but gives in to her abuser. He's watching her friends' posts on social media and shows up. Women in such relationships will relate to Alice, and Kendrick's unhinged performance nails it. Theatres.
Hlynur Pálmason's latest stunner, Godland, at TIFF Bell Lightbox and select theatres across Canada is a bleak morality tale of great power. Elliott Crosset Hove plays an unusual character, a priest who is bitter, uncomfortable with people, and unsympathetic. It's the 1890s and he is sent to the Arctic wilds of Iceland to build a church, a long and arduous journey with packhorses and carpenters, across flat plains where frozen winds batter them without end. Lucas carries a heavy load of camera equipment (based on the recent discovery of twenty photos in a box) and as it's endless daylight, he's sleep deprived. His true nature emerges – he's proud, selfish, has no idea what he's doing, and has a hair-trigger temper. He's useless and won't pick up a hammer to help the build as old men do the work, exposed to the elements. He boards in the barn of a man and two daughters befriends young Ida and begins a forbidden romance with Anna, against his host's warnings and his calling. He's asked "How do I become a man of God?", is stumped then comes up with a pat answer. Pálmason looks at Denmarks' colonisation of Iceland and the depravity that follows with tremendous power, quietly, and deeply; it lingers. An overhead tableau of Lucas' dead pony, rotting over time, symbolises all that is wrong with the enforcers of patriarchal traditions, not to mention Lucas' unsuitability. The landscape dictates life in that place, the lesson he failed to learn, to add to his sins.