Presented by RBC
Alicia Simms is the Founder and CEO of Truro Buzz Media and Promotions, Rolling Sea Tattooery and Secret Nova Scotia Tours. Originally from Mount Pearl, Newfoundland, Alicia moved to Truro, Nova Scotia in 2014 and fell in love with her local community. An award-winning tattooer of 13.5 years, Alicia opened her first business, Rolling Sea Tattooery. In 2017, inspired by her love for her new home and a sense of pride, community and authenticity she never felt elsewhere, Alicia launched Truro Buzz. What began as a passion project, quickly became a full-scale advertising and media company that forever changed the course of Alicia's life. When Alicia is not running her three successful businesses, she is probably thinking about food (Facebook Analytics told her that her number one interest was eating) or road tripping around Nova Scotia to discover new gems in Canada's Ocean Playground.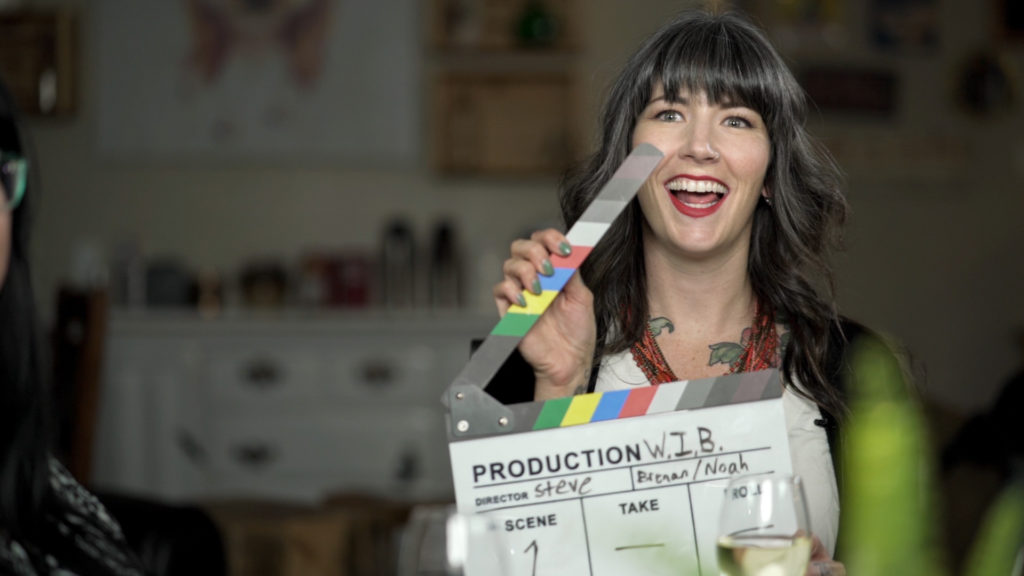 What led you to the path you're on now?
Passion. I never ever thought I'd be a business owner, let alone own three separate ones. I took a leap in 2014 to open my own custom tattoo studio HOPING I would be able to run the business myself (I had worked for someone else for the past 7 years). Then I fell in love with the place I moved to – I felt so connected to it and its people. The community had such vibrant business owners that were focused on collaboration, not competition, and were doing really amazing things for the community. I needed to share with the world what was happening in this little town, and people responded to it. What started as a passion project of me just sharing the cool things that were happening in my community became a full blown media and promotions business.
Who do you look to for inspiration or mentorship?
Other strong businesswomen. I have a business coach who says 'You are who you do be with', which is a saying from Newfoundland, where we're both from. Surround yourself with the right people – the people who have the same goals as you, who inspires you, who drive you to set goals and work to achieve them!
What has been the biggest hurdle in your industry?
Turning a passion project into a business has been quite difficult. Monetizing what was something I started doing for fun. Plus I had no real marketing training, and hadn't thought it was something I'd ever do! It turned out I had a flair for creating content, and local businesses took notice – wanting to hire me to make content for them!
What makes a great leader?
Someone who wants to work WITH their team, not just have people work FOR them. I think that's a really important distinction in a great leader. One person is rarely responsible for the success of a business or project. It takes a team of great people who collaborate and work together. Listening to your people, and seeing what their different experiences and perspectives bring to the table is what makes any business great.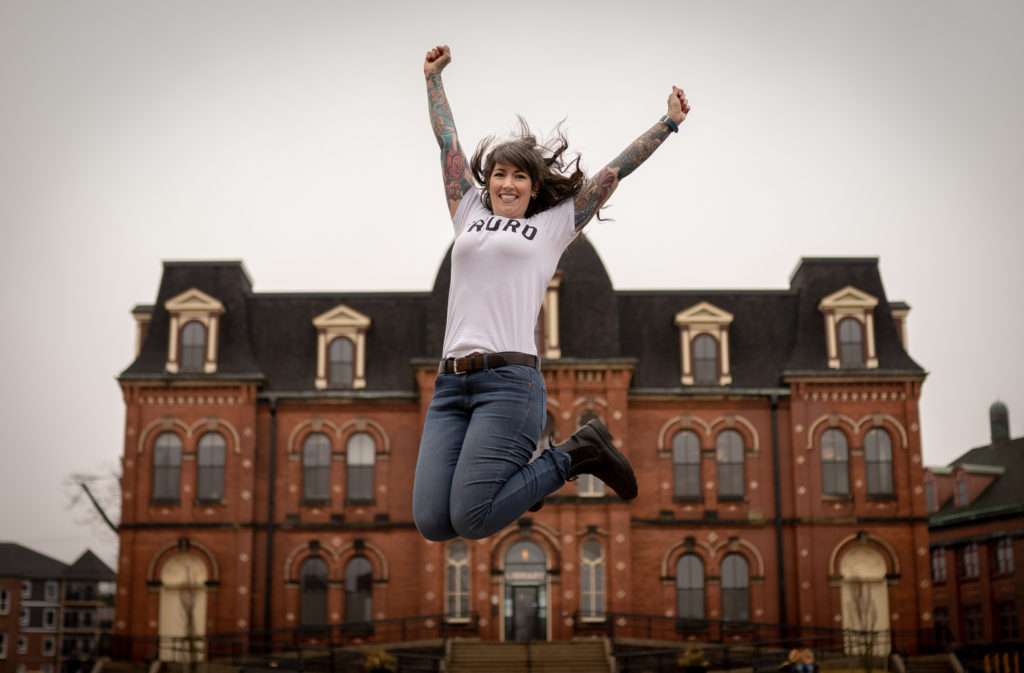 How does your job affect your personal life?
It's been a problem in past relationships for sure. Building a business as a sole proprietor takes a lot of work. Building multiple businesses meant a lot of long hours and it strained my past relationships. Now I'm in a really supportive relationship with someone who gets what I'm building, and I'm at the point where I have staff now and can step away from time to time, and the business doesn't stop functioning without me (because I have an amazing team) so I can actually have more of a regular personal life again.
Throw up some praise for another Canadian business woman you know.
Crystal Richard – Crystal Richard & Co/ Salty Toes Shop / East Coast Mermaid. EVERYONE needs to have a Crystal in their life. She has the most infectious positive outlook and other than being the best cheerleader to have in your corner, she's an incredible SEA-EO of three companies herself!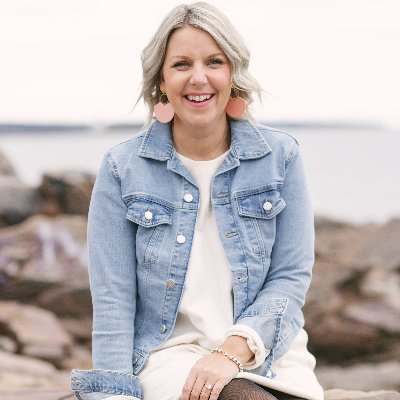 Miriah Kearney at My Home Apparel is amazing – she works SO hard and accomplishes so much within her business. She's all about giving back and using her platform to draw attention to important social issues.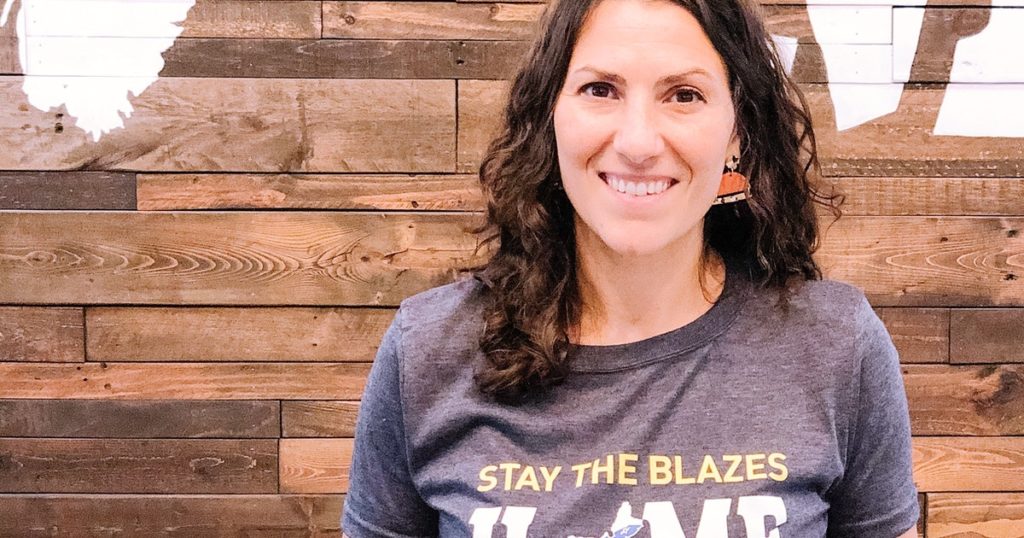 Melissa Page-Webster of Cobequid Dance Academy. She's such a positive force in the lives of so many children and a pillar of the dance community in our county.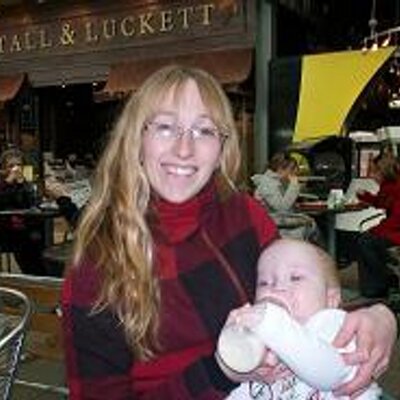 What charity or charities do you support? Why?
I just finished a 10 week campaign with the the Leukemia & Lymphoma Society of Canada called Man and Woman of the Year which was an incredible experience. I've lost family and friends to cancer, not blood cancer specifically, but when I was nominated to become a candidate in the campaign, I was very intrigued because the proceeds were staying in Nova Scotia to directly help blood cancer patients and their families. I was also the only candidate out of 13 who was not in the Halifax Regional Municipality, and I knew this would be a great opportunity to shine a light on all of the amazing businesses here in the northern part of Nova Scotia. I had more than a dozen businesses partner with me on the campaign. We didn't end up winning but we raised almost $15,000 for the LLS during a pandemic shutdown and that was an incredible goal to me!
How do you beat procrastination?
To Do lists and calendar blocking. Setting goals and deadlines is really important. It's very easy to get overwhelmed and lose track of what needs to be done, so I try to calendar block as regularly as I can. I also start ever day by making a to do list of tasks that I know need to be done, and that I add to as the day goes on, and I remember more things! Lists are great, but blocking out the time to even spend doing emails, or working on new pitches is very important. We all know how easy it is to fall down the email rabbit hole and before you know it, you've lost 2 hours of time (they just keep coming!). Limiting social media time during the work day is really important too, and can be tough for me because our work is on social media!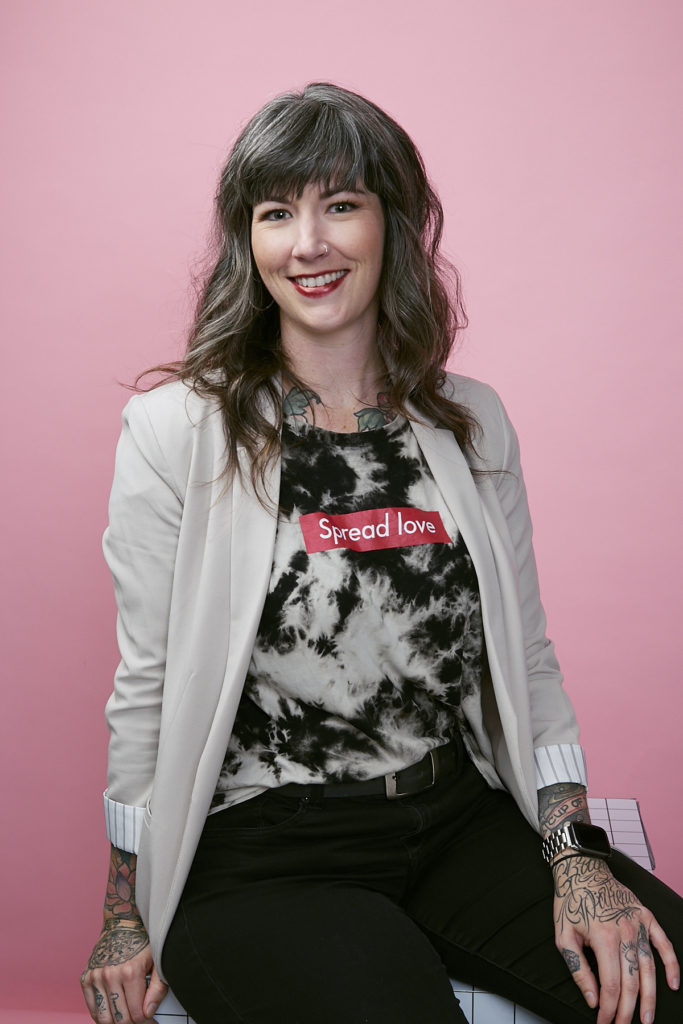 What are you doing right now to ensure your future growth and development as a leader?
I am a BIG fan of personal and professional development – books, podcasts, classes. I just finished a 10 week course called Transformational Leadership that changed my life. I feel like what I learned should be taught in school – the art of a heartfelt apology, how to avoid listening defensively, how to give and receive feedback. It seems like basic skills but they are things a lot of us are missing, and make you a more compassionate person and leader.
What's your favourite song by a female artist. Why?
"I Love Myself Today" by Bif Naked. I've loved Bif and her music since I was a preteen, and following the progression of her music through her career mirrored my own experiences it seemed. When she released the album 'Purge' with that track – it resonated with me SO HARD. I immediately started to play it whenever I needed to pump myself up. I kickbox a few times a week. I know if I had found this sport sooner (I was 35 when I started), I would have loved to compete and this would unequivocally have been my entrance song. I still hope to use it as an entrance song for something some day!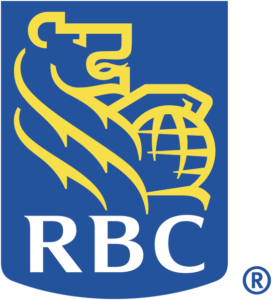 What She Said is proud to partner with RBC to highlight great Canadian entrepreneurs. RBC is here to support you through digital-first solutions, advice and services that go beyond banking. To help realize your true potential. Because owning a Small Business takes something special. That's why RBC is behind you every step of the way. Visit RBC.com/business.