By Anne Brodie
Strike! The Screen Actors Guild (SAG) and the Alliance of Motion Picture and Television Producers (AMPTP) are marching the picket lines and production, for the most part, has shut down. Film, TV, and streaming are not producing new works. For the foreseeable, films and shows will be released, without the help of actor promotion. And unless it settles, new shows will run out leaving room for news, sports and reality shows. Union members seek living wages, better health coverage, and crucially, protection from AI. As of now those 65 years of age lose health coverage and face pension caps and residuals are shrinking. And regarding AI protections, as it stands, the majority of players are to be scanned, for one day's pay, and the studio will own and use their images freely for eternity. Once lower-tier actors are scanned then it's the big stars, directors, writers, landscapes, locations and there goes film's human soul. Bitter online battles between the studios and actors aren't helping. Check comments by Disney's Bob Iger and SAG member Ron Perlman. Hollywood often sets the pace for cultural, scientific, and technological change so we're in a desert of mins-numbing reality shows for the foreseeable.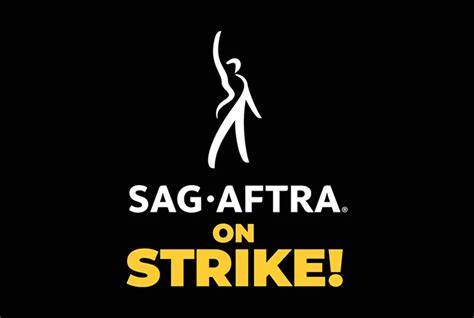 All of this as two of the year's most potentially profitable films debut. It's Barbenheimer, an historic conversion, a clash of the titles opening on the same day. Warner Brother's Barbie and Universal's Oppenheimer are locked in a power play, thanks partly to studio rivalry. Oppenheimer director Christopher Nolan left Warners to make Oppenheimer at Universal, see? It's unwise to force two huge openings, one loses and one wins in box office take. However, fans with cooler heads than Hollywood, are challenging folks to see both films on the same weekend or better, same days, while cosplaying. Just for giggles, so that's new, and may help level the playing field.
Credit: KnowYourMem.com
Nolan's Oppenheimer stars Cillian Murphy as J. Robert Oppenheimer, "Destroyer of Worlds" a 3-hour, seat-rattling spectacle, thrust into a vast moral fog as he develops the atomic bomb. Nolan says it reflects the present "Oppenheimer moment" of war, arms, and global division. Oppy was a young American theoretical physicist, who studied systems of natural phenomena based on mathematical models and abstractions of physical objects in motion. He'd been surveilled by the FBI for his Communist leanings but was allowed to join the atomic bomb research team at Los Alamos in 1942 because he was uniquely suited. He delivered and witnessed the first ever nuclear bomb, the test explosion Trinity ("three Gods") at Los Alamos in 1945. Its success roused creators, and government and military officials, but the sensation was a complex mix of intellectual reward and moral horror. Oppy said later that he didn't regret it, but Nolan shows quite the opposite. His thoughtful, exciting, and creative direction stamps him as an exceptional artist. A triumph of balance, intellect, excitement, and psychological soundness, of political, historical, and human significance, and of poetry, the music of science and beauty. It's a masterpiece, and extraordinary philosophical experience, and an entertainment, and easily one of the best big films, ready to take its place in history. Also stars Robert Downey Jr., Emily Blunt, Matt Damon and a mass of name stars and character players. A telling and amusing conceit as Albert Einstein's (Tom Conti) single facial expression changes the course of history. Bonus – How refreshing to listen to clear, concise, crisp, forward-moving dialogue.
At the opposite end of the spectrum and vying for the same theatregoer's dollar is the live-action, acid-pink Barbie movie from Greta Gerwig. Margot Robbie is the timeless, ageless, ever-cheerful, and wholesomely sexy doll from Mattel. She's Stereotypical Barbie, sort of human even though she lives in a pink world, pink sky, pink home, pink air, pink, pink, pink! with a big grin. She's one of all the Barbies (interesting cameos Dua Lipa and Alexandra Shipp) in Barbieland, a perfectly ordered Palm Springs pink village of Dreamhouses. Kate McKinnon is palate cleanser Weird Barbie, thankfully. Ryan Gosling is Ken as is fellow Canadian Simu and the others including Vera's morgue man Kingsley Ben-Adir. They sing and dance and put on musicals all day long until the Barbies suddenly wake up to the fact that death exists. Barbie (Robbie) is thrust into an existential quandary that takes her on a road trip to the Real World. There she begins to come into herself and looks for ways to take control of their lives, with the Barbies, and escape the crushing patriarchy that the Kens symbolise. Lots of sly jokes and double entendres for the parents and energy for the fans, the music's cranked really loud and the acid colours scream at the audience as the girls concoct new awareness. Barbie has always been Mattel's groundbreaker, introducing new ethnicities and prestigious jobs for decades, and the film is the perfect 2023 iteration. Everyone is represented in this joyous, woman-forward human cartoon. And wow, that's an emotional last act. Do you think Oppenheimer is dense? How about this one? Try to look away for a split second. Impossible.
Now back to AI, bombs, warfare, and inventions with the potential to turn on humanity. Netflix' documentary Unknown: Killer Robots from Jesse Sweet is an alarming study of the development of AI, the kind that terrifies us, autonomous machine learning, as it applies to the military. American companies such as Sheild AI have weaponized drones as ersatz soldiers, replacing them in war settings, searching and destroying the enemy in multiples ("swarms") based on human commands. But they can and are programmed to proceed based on their own learning and decisions in missions to kill "hostiles", as we see at a San Diego movie ranch now a military testing site, following armed drones up, through windows and hallways, down staircases, and in and out of rooms, looking for targets. Those hostiles could be innocents; they don't distinguish between enemy and neutral. The technology developing at a rapid rate, rushed by the White House towards the US' favour in Afghanistan, Somalia, and Iraq. Russia and China are also racing to develop their own learning AI weapons. It's the Cold War all over again. There are advantages to AI drones, they don't feel fear or death because it's not programmed. AI learning is invaluable in medicine, inventing vast numbers of medications as compared to human research. Learning AI helps predict and fight forest fires, along with many other applications. But the ethical implications of their use in war must be weighed. Chilling. I'm particularly struck by the casual way the folks at Shield AI talk about their achievements. One of four documentaries in Netflix' Unknown series.
Also on Netflix, a fascinating portrait of the gay and trans community in pre-WWII Berlin, El Dorado: Everything the Nazis Hate. Another timely offering as walls close in around nonbinary folks in the US, parts of Africa, and elsewhere in the world. Gay oppression seems to be a pre-existing factor for societies to turn towards fascism. Germany's Weimar era 1919 to 1933, was alive with new arts and music, exploration of sexuality, expression, and acceptance of radical lifestyle ideas. In the early thirties, Hitler and his goons were rising in influence and power, seeking a pure Germany, a superior Aryan uber state of blue-eyed blondes, fit, malleable, and sexually "normal". The new freedoms of the Weimar offended Hitler and his far righties; the result was attempted genocide of the LGBTQ2 community. Codirector/writers Benjamin Cantu, and Matt Lambert take us to the famed El Dorado nightclub – "Where It Is Right"- with reenactments of the wild and free goings on there, onstage and in the crowds. Ernst Rohm, an architect of Hitler's Reich was a regular; he and his circle expressed their hatred of women as they picked up drag performers and Hitler looked the other way. The gay crowd was soon subject to street beatings, fires, and arrest, then they were shipped off to camps, murdered, and buried in mass graves. We meet survivors, including two men who live the American Dream today in Hollywood as musicians and composers. Hitler didn't manage to get them all. Riveting.