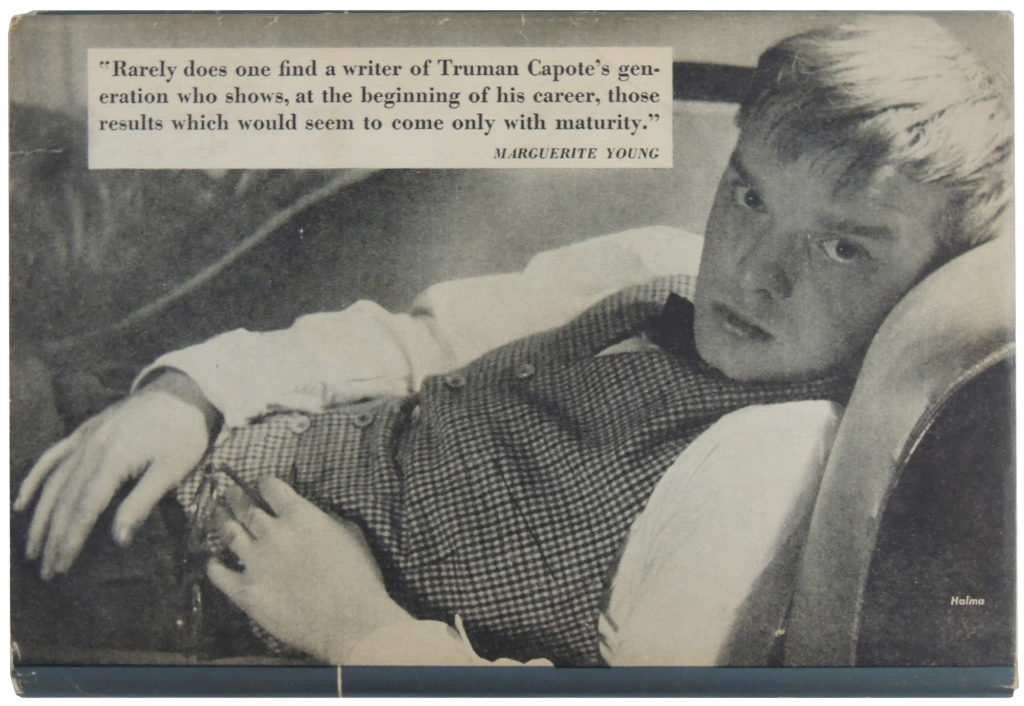 By Anne Brodie
Trevor Mack's award-winning study of Tyler, a young indigenous boy, in Portraits From a Fire is an extraordinary work, both by Mack and actor William Lulua who carries the film on his young shoulders. He's in almost every frame and his easy self-assurance and acting range just jump straight out of the screen and into the heart. Tyler is an aspiring filmmaker who shows his sci-fi flicks – voicing over cardboard "actors" – to crowds of three. Lulua is impressive, taking us through Tyler's daily life on the reserve – B.C.'s Tl'etinqox (Anaham)- and events that change it forever, naturally, fully, with never a misstep. He dreams of taking his films to Sundance but not one seems to take his work seriously. He sees visions of his late mother, as he suffers from his father's lack of love. A new friend Aaron appears and now he has someone to talk to besides his wonderful, elderly neighbours Sammy and Trish who virtually raised him. He's about to have his life turned upside down when he begins an audiovisual diary, pouring his heart out to his mother and questioning his father's remove. Aaron says he should release the diary. Magic happens in the spirit world, answers start coming to him and he has his chance at renewal. It's quietly moving, this psychological, mystical journey of tears and love. Just what we need now. Nov 1, in the Landmark Cinemas Canada Spotlight Series and on TVOD Nov 9.
I admire the late great southern American writer Truman Capote, one of my lifetime favourites. No one crafts a sentence as he does, no one creates characters as vivid as his. But would I want to spend an evening with him? No. The documentary The Capote Tapes on TVOD now is a treasure chest of his career and bon mots, via amateur tapes, animation, TV talk show interviews, mostly on Dick Cavett, and new on-camera interviews with people who knew him. It opens with people describing him – "seductive…, sleazy, the most lionized author since Voltaire, … a candied tarantula". His career began early, at 19 he was both an accomplished best-selling author and a sex symbol, thanks to a sensual photo of him lying on a couch on the back flap of Other Voices, Other Rooms. From the rural south and raised by his elderly Sooke, overnight he was the darling of Manhattan. He was a writer full stop, his friendships with his Swans, the beautiful wives of rich men who found him endlessly entertaining and adored him – they told him everything, including personal details; he saved those. He wrote the first non-fiction novel In Cold Blood and won admirers in rural Kansas law enforcement, town politics, and killers Dick Hickock and Perry Smith and witnessed their execution. He remembered everything. He threw the greatest party New York ever saw – the Black and White Ball – and renewed his reputation. And then he wrote his unfinished novel Answered Prayers and blew the lid off genteel society. All those secrets he was told about the rich and powerful? Spilled. Reporting naughty, dirty private Swan secrets he'd learned in those long, personal chats with Swans Babe Paley, Slim Keith, Lee Radziwill, C. Z. Guest, Gloria Guinness and Marella Agnelli. It ruined him. What a story. See the film, hear and watch him and feel that power he wielded and the tragedy he created by doing what he did so well. I did spend part of an evening with him, as a matter of fact. I was in the lineup for a preview screening of Apocalypse Now in a grand old theatre, now gone, on Bloor Street. Capote was in front of me in the lineup with a gaggle of guys; they wore white and made quite the display.
Franz Böhm's award-winning doc Dear Future Children on TVOD is a giant beam of optimism in these "uncertain" times. Böhm follows three young women in their roles as activists in Chile, Hong Kong and Uganda. They are young, dedicated to democracy, fighting climate change and social justice and carrying out their often mandates alone against great odds. Rayen attends protests in Santiago, Chile as a way of life, facing potential beatings and arrest to call out the country's fading democracy, the growth of a police state and widespread poverty, high prices and hunger. The effects of the dictatorship that ended in 1990 are still felt under billionaire President Sebastián Piñera. In Uganda, Kamala's family farm was wiped out by climate change, a common occurrence from high winds, heat, drought and floods. Hundreds die every year in her area. She singlehandedly clears rivers of choking plastic bottles as people stand by and throw them back. Her activism extends to writing, petitioning and doing. Pepper is a secret pro-democracy activist in Hong Kong, a place she says is quickly becoming another repressed China. She wears a mask for COVID and anonymity and leads a double life. She was present at the riots and 2019 and lives with the trauma but carries on. Their stories are so big, so important.
A quirky comedy about love among the elders from director Gabriel Bologna stars his parents, Joseph Bologna and Renée Taylor. Tango Shalom ponders how far one can go in a traditional Jewish community without upsetting everyone. Lainie Kazan co-stars for good measure in this fun and quirky rom-com about a rabbi and a dancer. It's an old-fashioned and amusing tale about a man on a mission. It begins in Canaan, the Promised Land, 3333 years ago and cuts to the new promised land, Crown Heights, Brooklyn. It's family dinner time but Moishe has problems. He can't pay the rent and doesn't have a job, can't afford a big wedding for his daughter at the Waldorf Astoria, doesn't understand kids today, and hides in a closet rather than be examined by a female doctor. He hears about a tango contest with a big cash prize, but it means partnering with a young, attractive gentile woman. He goes to a Hindu gathering to ask for advice, then to a Roman Catholic priest, looking for loopholes. His dance partner is sympathetic and encouraging but they will have to make physical contact, how to solve that quandary? And how will he tell his family? Tango Shalom's fun, bold, and with rich talents from the old school of comedy and theatre, it's part fantasy and unusual "these days". As the guy says, it celebrates "the oneness of all people and respect for their differences". On TVOD / DVD.
Another great British police procedural for the folks who brought us Vera and Shetland, also written by Ann Cleeves. The Long Call now on BritBox concerns a murder that rocks a small tightknit Devon town that may involve members of a closed evangelical community, a young woman with Down's Syndrome, her worried father, three single girls holding secrets, all connected to the community centre. A mysterious young man with a tattoo of an Albatross on his neck who worked at the centre is stabbed to death. Ben Aldridge plays Matthew Venn, the local police detective, openly gay and originally from the town. He attends the funeral of his estranged father who raised him inside the cult, but he doesn't make an appearance. He hasn't seen his parents in years. The four-parter follows Venn and his partner Jen Rafferty (Pearl Mackie) as villagers become suspects and worlds collide. The charming, smooth-talking leader of the cult (Martin Shaw) invites Venn back to the community but something is bothering Venn. Breathtaking seaside landscapes, haunting soundtrack, great writing and interesting characters fit the bill.
Ever wondered what the life of a professional is like who cleans crime scenes? Dark, sombre work, with constant reminders of the Grim Reaper and evildoers among us? Well, another new BritBox' series The Cleaner takes the mickey – putting a comic spin on sudden tragedy. Six 30-minute episodes find Wicky (Greg Davies), a British "state-certified cleaning technician" of ghastly scenes, an upbeat, chatty guy, a good man, with a wicked sense of humour. We meet him on the job in a blood-splattered kitchen – a woman stabbed her husband 37 times and is at large. He's hoping to clear the mess in good time as he has a curry date at 6:30 sharp when in walks the widow/killer played by … Helena Bonham Carter! She's still covered in blood but needs to pick up a few things and flee. She's armed and takes him hostage, and marches him to the bathroom where she immediately perches on the toilet feeling a tad stopped up. I'll leave them there, then there's the snooty author whose grandmother exploded in her chair in front of the gas fire. His appalling, outsized ego and demands cause Wicky to leave without cleaning, yelling "Look out for the rats". He begs him to return and they find they have a lot in common. And an elderly aristocrat's old-fashioned ideas grate on him as she interferes … and boom. Not your average TV sitcom.
A peculiar and oddly entertaining holiday movie Christmas Freak from writer-director Sean is so weird. Sean Marlow stars as Rudy, a Christmas-obsessed loner – a Boomer – who wears Christmas gear every day of the year; it's always Christmas in his mind. His house sparkles with decorations year-round, and he has no friends "I'm not an incel!". His mother (Gemma Bulos) is hysterically comic and on point and his eventual romantic interest (Amy Hagan) is more cat than person, so par for the course. David Drumgold the cool, gay Black spectre tells him how to achieve cool and watches over him. Rudy's off-the-charts cheerful, and in denial but won't let go of the spirit of Christmas, he's not religious, the holiday simply "defines the word perfection". It seems like an experimental art lab project because of its often sharp dialogue, loaded with hip stuff, against the comfy cozy, old-fashioned storybook Christmas that never existed. He begins a journey that reveals the reason for his obsession and with the aid of a homeless wise man, the ghost of George Bailey and a magical Negro, he opens his eyes. Very strange. Made in Portland, Oregon!! TVOD.
NIne Days Will (Winston Duke) and Kyo (Benedict Wong) spend their days in a remote outpost watching the live Point of View (POV) on surveillance cameras of people going about their lives, until one subject perishes, leaving a vacancy for a new life on earth. Soon, several candidates – unborn souls – including Emma (Zazie Beetz) and Kane (Bill Skarsgård) arrive at Will's to undergo tests determining their fitness, facing oblivion when they are deemed unsuitable. But Will soon faces his own existential challenge in the form of free-spirited Emma, a candidate who is not like the others, forcing him to turn within and reckon with his own tumultuous past. Fueled by unexpected power, he discovers a bold new path forward in his own life. Making his feature-film debut after a series of highly acclaimed and award-winning short films and music videos, Japanese Brazilian director Edson Oda delivers a heartfelt and meditative vision of human souls in limbo, aching to be born against unimaginable odds, hindered by forces beyond their will. Nov 2 DVD and TVOD.
Underway now the 29th annual Rendezvous With Madness 2021 hybrid film festival at the Workman Arts new permanent home at 1025 Queen St West. Elle-Máijá Tailfeathers' Kímmapiiyipitssini: The Meaning Of Empathy kicked off the world's biggest and longest-running arts fest on mental health and artistic expression. Eighteen features, five short programmes for a total of 68 films from 18 countries will shine a light on these issues – in a hybrid format of virtual and in-person screenings. There will be panels, Q and As, an art exhibit, and a theatrical production of Rosa Laborde's True. The Closing Night World Premiere presentation of Drunk On Too Much Life by Michelle Melles, looks at her daughter who is on a mental health journey. The Artist Spotlight falls on self-described "bipolar, non-binary, two-spirit Butch Boy" of Plains Cree and Scots descent and member of Little Pine First Nation – Multimedia artist Thirza Cuthand's RMW. An in-person Retro Rendezvous screening offers Todd Haynes' 1995 classic Safe with Julianne Moore. In addition, free workshops and professional development events, an art collage workshop and funding information sessions for filmmakers.