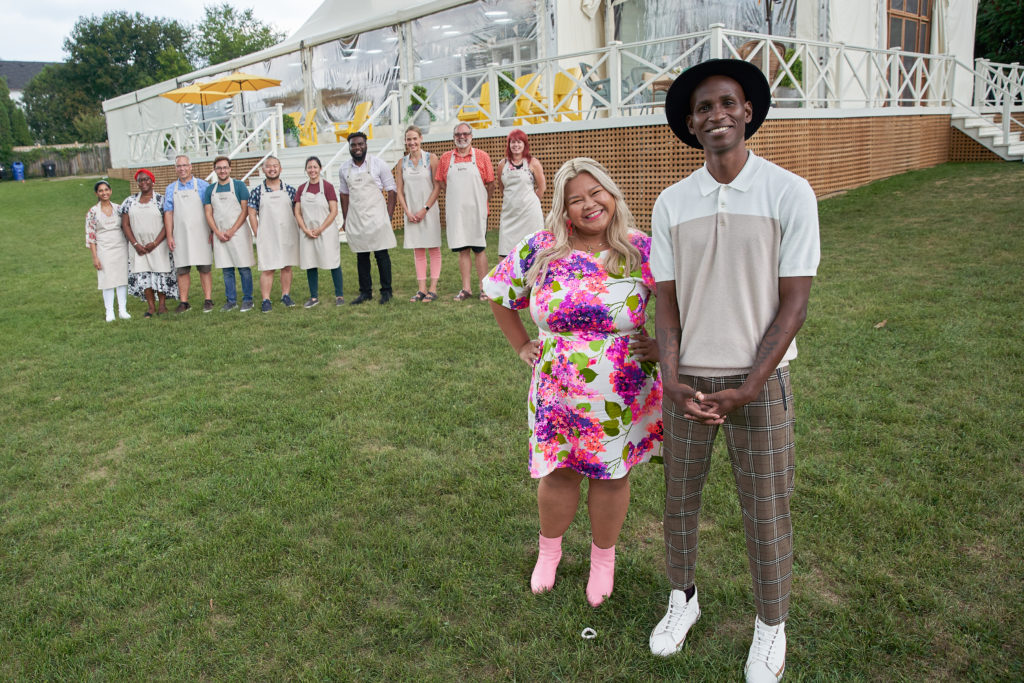 By Anne Brodie
Shaka King's Judas and the Black Messiah an intense fact-based chapter in the life of the Black Panther is important. Party Chairman Fred Hampton was less famous than, say, Eldridge Cleaver, Angela Davis, Bobby Seale, Stokely Carmichael, Huey Newton or Malcolm X during the burgeoning civil rights movement of the 60s. But that in part is because he was murdered by law enforcement in the organisation's earliest days. Hampton's life and legacy are laid out in this unflinching tribute, with the parallel story of traitor member William O'Neale. O'Neale joined the Illinois chapter of the Black Panthers at the behest of the FBI, which later had him murdered. Outstanding performances by Daniel Kaluuya as Hampton and Lakeith Stanfield as Bill feel gritty and real, loaded with idealism and guilt. Stanfield says he wanted to turn the role down and the feeling stayed with him over the course of the shoot. It's an intriguing story, heartbreaking and unfathomable, but it happened; King's film lets no one off the hook. Kudos to Dominique Fishback who so movingly plays Hampton's partner. HBO Max.
Two longtime partners Sam and Tusker (Colin Firth and Stanley Tucci) are on a road trip through England's bucolic Lake District in Supernova, the purpose of which soon becomes clear. They're visiting loved ones and places before Tusker succumbs to early-onset dementia. It will be their last trip together. Still his energetic and intellectual self, Tusker announces he's writing a book, a big surprise to Sam who doesn't think he's capable. They've been recording Tusker and tracking his well being and it's not good. Tusker doesn't do well at his sister's dinner party, his lively conversation suddenly turns and the mask falls. His great line speaks volumes. "I'll come to a time when I don't have a care in the world. Times like these are a great help". Sam finds the book Tusker's writing along with items that reveal Tusker's intentions. The pandemic of mental disease is the great shadow over the film; you feel its dark presence in these two loving, blameless human beings. It's sad and illuminating, and not easy. Elegantly, compassionately directed by Harry Macqueen who was inspired by close friends' illnesses. On TVOD Feb 16 and on Inside Out and VIFF Connection.
Hang on to your hats! The folks behind Bridesmaids go berserk in the best friend absurdist comedy Barb & Star Go to Vista Del Mar, starring Kristen Wiig and Annie Mumolo. They're lifelong besties who live together somewhere in the MIdWest. They're so close they talk over one another at a heck of a rate in squeaky high pitched and never miss a beat. You have to hear to fully appreciate the zany performance. The gals lose their jobs in the furniture store so they pack up their culottes, irons and radios and head to swanky Florida resort Vista Del Mar. It's where Lilly Pulitzer fabrics go to die and everything is Perfect. Wiig also plays a Tilda Swinton-esque villainess, aided by a 9-year-old newspaper delivery boy and Jamie Dornan, yes that Jamie Dornan. He's at Vista Del Mar to carry out a nefarious scheme; he meets Barb and Star and its instant chemistry. The consistent surrealism is exciting and hilarious but I can't get those squeaky voices out of my head. Co-stars Damon Wayans Jr., Vanessa Bayer and an amazing roster of comic and character actors directed by Josh Greenbaum. TVOD.
To All The Boys: Always and Forever, the third film in the ridiculously popular YA series based on Jenny Han's novels, arrives today in time for Valentine's Day. Lara Jean (Lana Condor) and her friends are graduating high school and making plans for college. She and long time beau Peter (Noah Centineo) are happily planning to go to Stanford University together and marry when they graduate. But Lara Jean's application is rejected. That's fine she'll go to Berkely, just an hour away from Stanford. But a class trip to New York has her head over heels in love with the place and she applies to NYU without telling him. Plenty of complications for Lana Jean and Peter, as her father proposes to Trina and the family has its hands full. This is as sweet, pretty and predictable as a good cupcake (and there are lots of those in the film) and aimed squarely at the tween to twenty crowds. There are no annoying philosophical messages or profundities and that's by design. Shot in Vancouver. Netflix
Season Five of CBC and CBC Gem's Workin' Moms launches Tuesday as Anne (Dani Kind )and her family land in their new home; they flew the coop! Anne's not pleased facing life in this remote spot. then, then boom along comes the pandemic and she's good and stuck. She meets the self-appointed local Cuties who like the wine with whine. City pals Kate (Catherine Reitman), Frankie (Juno Rinaldi) and Val (Sarah McVie) fly up for a rocky visit as Anne's daughter's new bestie is a one-man youth Conservative party. Kate lands a new client Sloane (Enuka Okuma) who takes her down a weird cougar path with the promise of greater envelope-pushing to come, including a lesson in privilege that proves stimulating. And a big surprise lands on Kate's doorstep. Reitman's hit series with its unique spin on modern city wives and mothers continues its merry, sarky adventures with elan. Fun and adult games.
Since baked goods are now the new wine, I'm sure you're as thrilled as I am that the CBC and CBC Gem hit, The Great Canadian Baking Show Season 4 is just around the corner. On Sunday at 8 p.m., judges Bruno Feldeisen and Kyla Kennaley will introduce two new hosts, comedians Alan Shane Lewis and Ann Pornel and this season's bakers coming from Québec, Toronto, Calgary, Vancouver, Winnipeg, Edmonton, Markham, Markham and Milton. They represent the broad diversity of Canada and a range of baking skills and imagination. Factlette: rose chocolate is sweet and sour! The cakes in the opening episode may be the prettiest ever, including both the Canadian and British series. It's not only the cakes that are colourful, there is drama aplenty. So return to the tent Sunday and be inspired.
Ten years after its landmark film Life in Day Ridley Scott releases the next, set during the pandemic year 2020. On July 25th, hundreds of thousands of videos were shot around the world by ordinary citizens. Director Kevin MacDonald knit together an extraordinary document of life as it was lived that day. witness births, the results of climate change, people and their pets, mountain communities in the Himilayas, kids sleeping clutching their phones, pep talks at Chinese factories, people now homeless due to the pandemic, a determined trainspotter, Siberians managing life within nature, love, marriage, children, protests, BLM, Zoom life, PTSD, anti-maskers, food insecurity, fish, plants, bees, Hollywood, drones, loneliness, religious rituals, the endless variety of human existence. No locations are named; the focus is movement, and inclusion – truly a hymn to humanity and our planet earth. A must-see. This warning hints at the impact of the film, "strong themes and mature subject matter may not be suitable for all viewers. Discretion is advised. The views and opinions expressed in this film are those of the participants and do not necessarily reflect the official policy of Google/YouTube".The film is streaming free on YouTube. Or right here:
An American woman named Virginia Hall conducted sabotage missions and helped build France' resistance movement during the Nazi occupation. Winston Churchill recruited women, a bold move, to carry out dangerous intelligence gathering against the Nazis. A Call to Spy starring, written, and directed by Sarah Megan Thomas follows two women, Hall, and Noor Inayat Khan (Radhika Apte), a Muslim pacifist as they undermine the Nazi subjugation of France. Hall didn't take any nonsense; she was singularly focused on saving her beloved France, hobbled by a wooden leg, and determined to give her all. Khan wanted to do great work representing India to heal the rift between her homeland the UK. They learn to use machinery and electrical systems, how to function under stress and how to kill a man. Hall finds a landing strip for a British nighttime mission and attempts to blow up a train line, she's captured and tortured. Her story doesn't end there. As well as being a mighty undertaking, A Call to Spy is immensely interesting. Shades of Trumpism in the Nazi occupation are shockingly familiar. On DVD Feb. 16.
The 18th Annual Human Rights Watch Film Festival on Feb 18-22, is free this year but tickets must be reserved. New festival chairs, Jennifer Baichwal and Nick de Pencier present five international titles focussing on a variety of important human struggles. All screenings will be followed by in-depth discussions with filmmakers, film subjects, Human Rights Watch researchers, or special guests.
A La Calle Maxx Caicedo and Nelson G. Navarrete, a first-hand account of the extraordinary efforts of ordinary Venezuelans to reclaim their democracy from the dictatorship of Nicolás Maduro, whose policies have plunged the country into economic ruin.
I Am Samuel Peter Murimi, Swahili, Luhya, Samuel grew up on a farm in the Kenyan countryside, where tradition is valued above all else. He finds belonging in a community of fellow queer men even though Kenyan laws criminalize anyone who identifies as LGBTQ.
Wake Up on Mars Dea Gjinovci, Fully subtitled in English. Two teenage sisters, Ibadeta and Djeneta, lie in a vegetative state in the small Swedish home of their Kosovar family with "resignation syndrome," a condition that can affect asylum-seeking children, often following a threat of deportation.
Love Child Eva Mulvad, The love story of Leila and Sahand, their escape from Iran where, while married to other people, they fell in love. Adultery is punishable by death, and divorce is forbidden, and run for their lives to Turkey.
Maxima Claudia Sparrow the story of Máxima Acuña and her family, who live in the Peruvian Highlands, relying solely on the environment, but threatened by a multi-billion-dollar gold-mining operation. Máxima takes her case to the World Bank in Washington, D.C.
21 Black Futures is a project by Obsidian Theatre Artistic Director Mumbi Tindyebwa Otu in which actors speak to the question "What is the future of Blackness" via 21 powerful original monodramas. Written, directed and performed by Black performers including Lawrence Hill, Cheryl Fogo, Amanda Parris, Charles Officer and Cory Bowles. Available starting today on CBC Gem and digital TIFF. Here are some of the titles.
The Death News Written by Amanda Parris, Directed by Charles Officer, Performed by Lovell Adams-Gray. On CBC Gem February 12
Jah in the Ever-Expanding Song, Written by Kaie Kellough, Directed by d'bi young anitafrika, Performed by Ravyn Wngz February 12
Sensitivity Written by Lawrence Hill, Directed by Mike Payette, Performed by Sabryn Rock, February 12
Emmett – Written by Syrus Marcus Ware, Directed by Tanisha Taitt, Performed by Prince Amponsah. February 19
Rebirth of the Afronauts Written by Motion, Directed by Jerome Kruin, Performed by Chelsea Russell, February 19
Special Written by Keshia Cheesman, Directed by Jay Northcott, Performed by Avery Grant February 19
Umja Corp Written by Jacob Sampson, directed by Leighton Alexander Williams, performed by Pablo Ogunlesi February 19
Cavities Written by K.P Dennis. Directed by Mumbi Tindyebwa Otu, Performed by Alison Sealy-Smith February 26
https://www.cbc.ca/arts/watch-the-trailer-21-playwrights-21-directors-21-actors-21-visions-of-the-future-of-blackness-1.5901840