On Wednesday, August 20 at Speakeasy 21 Juno Award winner Jully Black will appear at this year's Meet Me in Africa artist showcase event – an event based on a project that was inspired by VOCAB Communication's founder Chrissy Newton's media trip in 2012.  During this visit to Arusa, Tanzania, Chrissy met a group of children at the Mama Jane Orphanage and felt an immediate bond which inspired her to create Meet Me in Africa. This philanthropic project seeks to create a safe, nurturing and educational environment for the children and youth of Mama Jane's orphanage.
 
Talent confirmed to perform/appear at the Meet Me In Africa Artists Showcase include:
Alysha Brilla (Juno nominated artist), iSH with DJ Sanga Genesis, Melissa Bel, Craig Stickland, Broken Sons, Angelique Francis, Lazybones, Jordan Alexander, DJ Samantha and Sarah Felker with special appearance by multi-award winning artist, Jully Black.
 
"I've always been passionate about helping others either globally or locally," said Chrissy Newton, founder of Meet Me in Africa & VOCAB Communications. "I want to showcase how one person CAN make a social impact in the world. Even if it's small, it's still something." 
 
On top of the performances two of Canada's media hosts are joining the event to help raise funds for this organization. The witty and beautiful hosts of the night are Nana aba Duncan, Host and Producer, Radio 2 Top 20 at CBC, along side Taylor Kaye, from KiSS 92.5 and CBC's Steven and Chris show as one of Chris' s Angels.
 
Once a year, Chrissy and her team of volunteers plan to visit the orphanage and work directly on one project focusing on construction, education or agriculture. For 2014, the orphanage has identified two needs: an outdoor kitchen and a wooden fence.  All funds raised from the Meet Me In Africa philanthropic event, held Wednesday August 20, 2014, at Speakeasy 21 (21 Adelaide St W, Toronto), will go directly to these projects at Mama Jane's orphanage including hiring local tradesmen. VIP tickets, which include media and artist meet and greet are $70 and the music showcase general admission is $30 in advance, and $40 at the door. For those attending the media, VIP and artist cocktail reception, doors will open at 7:00 p.m., and the musical showcase will commence at 9:00 p.m. until 2:00 a.m.  
 
To purchase tickets, visit: www.meetmeinafrica.ca under the donate section.

Twitter: @MeetMeInAfrica
Facebook: Meet Me In Africa 

About Meet Me in Africa
Meet Me In Africa is a philanthropic arm of public relations agency VOCAB Communications, based in Toronto, Canada. In 2012, Founder Chrissy Newton was on a charitable media trip with MTV Canada and Life Momentum looking to support a local Tanzanian youth based program. Through her travels, Chrissy was introduced to an orphanage in Arush, Tanzania.

During her time with these incredibly inspiring children and their caretaker Mama Jane, Chrissy felt an immediate connection. Chrissy travelled back on her own in 2013 for aid work and to develop her relationship with the teachers and children, and Meet Me in Africa was born.
Once a year, Chrissy and a team of volunteers will visit the orphanage and work directly on one project in construction, education or agriculture. http://www.meetmeinafrica.ca.
About Chrissy Newton
With a passion for helping others globally and locally, Chrissy Newton created a philanthropic arm called Meet Me In Africa to showcase how one person CAN make a social impact  in the world. Her goal with Meet Me In Africa is to help develop and nurture an orphanage in Arush, Tanzania with youth based programming, sustainable agricultural and housing development.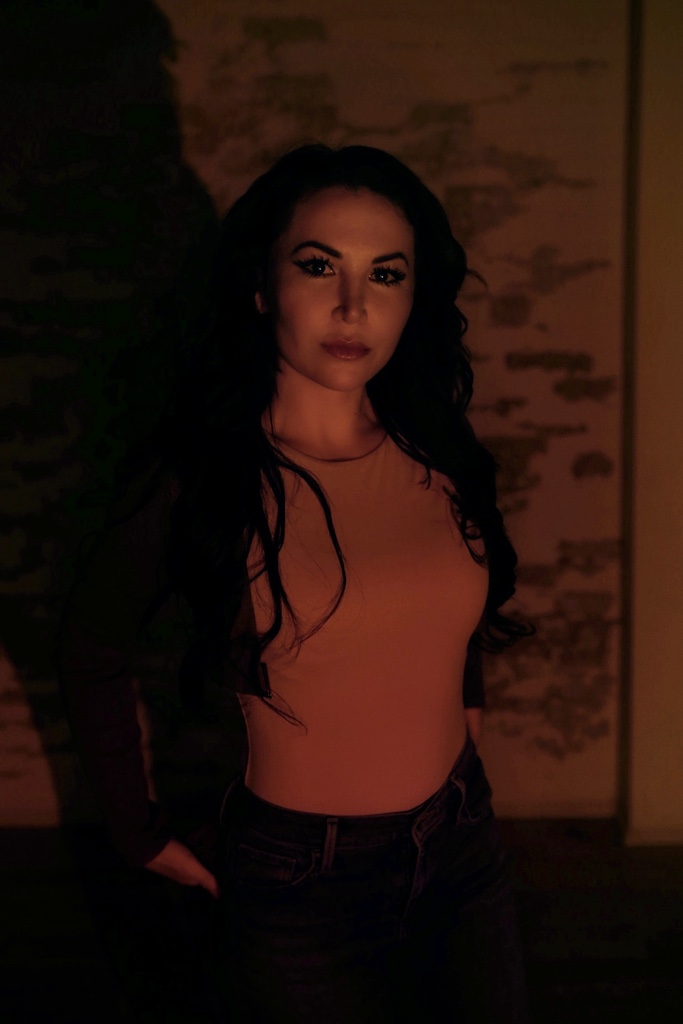 In her corporate day to day, Chrissy Newton helps companies and personal brands stand out from the rest. While moving with the trends within multiple industries, she creates distinct, permeating, and lasting relationships for each of her clients. Chrissy consistently brings a unique vision to everything she touches. She not only represents companies and assists in business development, she also creating outlets for companies to showcase their products and services.

Chrissy truly believes in the brands and the people behind the brands she works with. She inspires her clients to go the extra mile to do good for the city while expanding their own brands. http://vocabcommunications.com/chrissy.
 
About VOCAB Communications
VOCAB Communications is a public relations and promotions company dedicated to influencing lifestyles, attitudes, opinions and personalities for a company or personal brand. www.vocabcommunications.com.